Turkey defiant in face of U.S. pressure over Russian missile system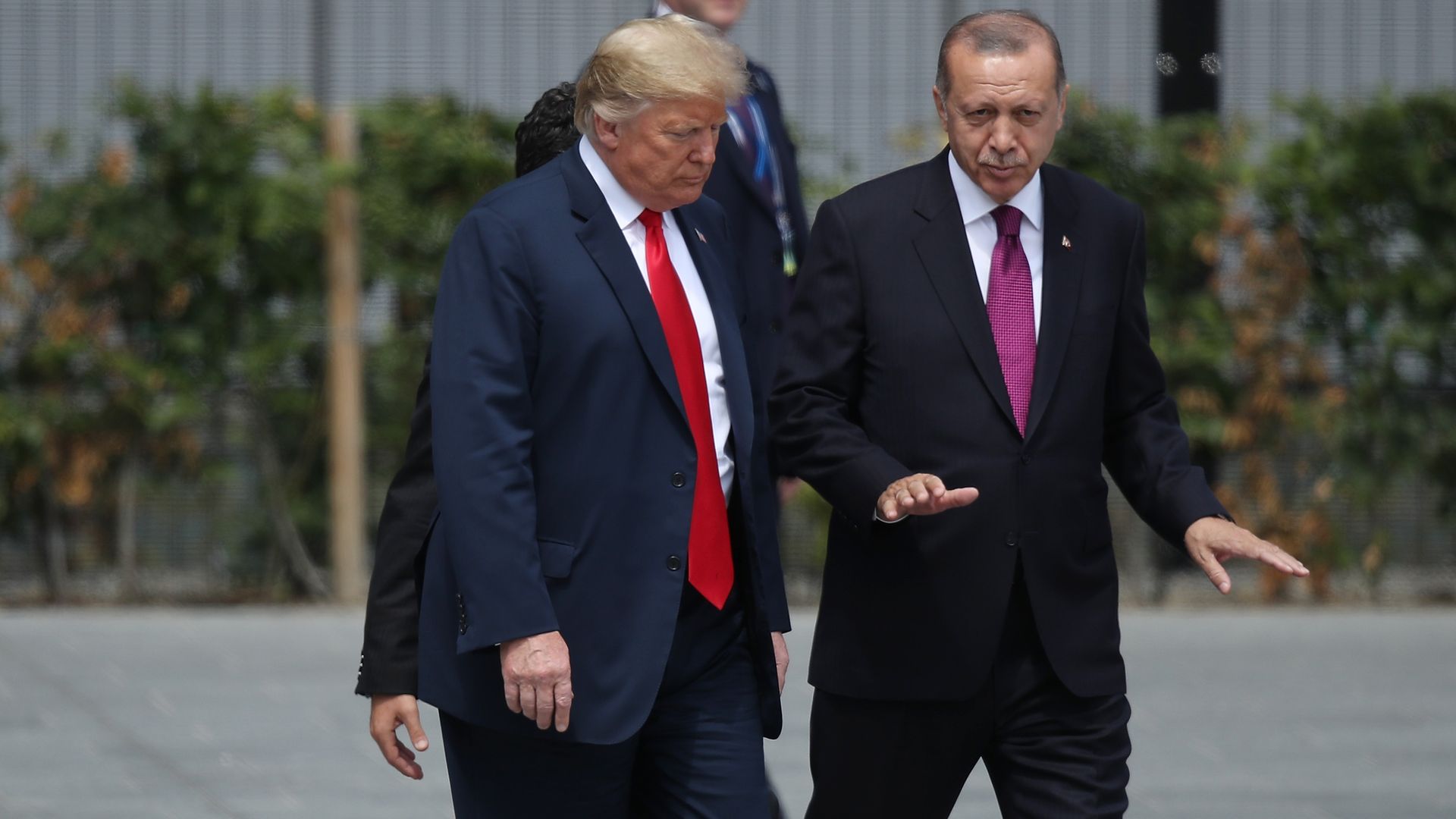 Turkish Foreign Minister Mevlut Cavusoglu says Turkey's purchase of an advanced Russian S-400 missile defense system is a "done deal," despite vocal U.S. objections and fears that the U.S.-Turkey alliance is disintegrating.
Between the lines: The U.S. says deploying the S-400 could compromise the security of the NATO alliance, of which Turkey is a member. Earlier this week, the Pentagon took the dramatic step of blocking Turkey from purchasing F-35 fighter jets until it backs out of the deal with Russia. Speaking at a conference in Washington tied to NATO's 70th anniversary, and ahead of meetings with Secretary of State Mike Pompeo and national security adviser John Bolton, Cavusoglu said Turkey would not allow itself to be forced to choose between the U.S. and Russia.
Cavusoglu told CBS News' Margaret Brennan that Turkey was forced to buy the S-400 because it had been blocked from buying comparable U.S. systems — and said President Trump had recently "admitted" as much in a call with Turkish President Recep Tayyip Erdogan. "He promised that he will do his best to resolve this issue," Cavusoglu said.
Cavusoglu said Turkey had proposed a "technical working group" to resolve issues over the S-400. He said that if the U.S. does block access to the F-35, which Turkey helps to build, "it will have a definitely very negative impact in our bilateral relations."
"We are not choosing between Russia and any other allies," Cavusoglu added, claiming that Ukraine had been forced to choose between Russia and the West, and it is now paying the consequences.
Why it matters: Turkey is among the most powerful NATO members, and a central purpose of the alliance is to protect Europe from Russia. Erdogan, however, wants Turkey to be a power player independently of its membership in NATO, and he is making a point of showing he doesn't need U.S. approval for anything. That's putting the U.S.-Turkey alliance in doubt.
Worth noting: On Syria, Cavusoglu said the U.S. has "no clear strategy." He said his understanding is that 200 U.S. troops will remain in the country, but that Turkey's position is that all foreign powers should withdraw. He insisted that the Kurdish YPG militia, which is backed by the U.S., is a "terrorist organization" that poses a direct threat to Turkey.
Go deeper