Why Huawei is the United States' 5G boogeyman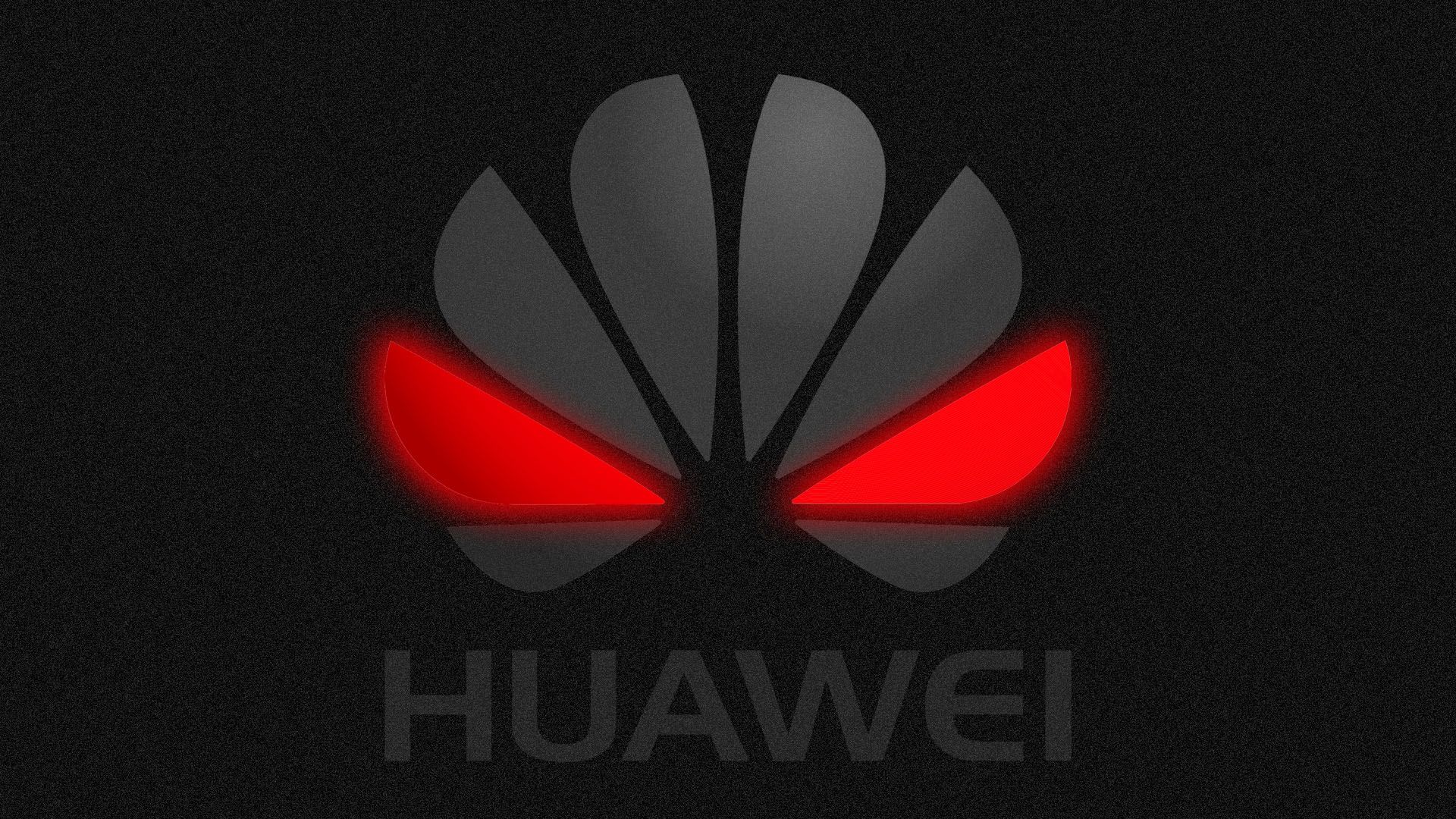 Chinese telecom giant Huawei is poised to claim close to half of the 5G market, nudging the technological center of gravity away from western telecom vendors and sounding alarms about China's ability to spy on Americans.
Why it matters: 5G has one global standard that makes networks interoperable regardless of the equipment vendor. The security risk posed by Huawei is debated but if it ends up dominating 5G networks, authority to set standards for future network technologies — such as 6G, which is already under development — will shift toward China.
"Commercial power almost directly translates to standard setting power ... and if you dominate the standards, you dominate the products. Your early developments will be faster and work better than others," said Henning Schulzrinne, computer science professor at Columbia University.
"This is a fundamental strategic competition for who builds the platform for the next round of the internet. That is just as important — if not more — than who builds the state-of-the-art harbors, railways and highways over the next 20 years."
— Janice Stein, political science professor at the University of Toronto
Where things stand: The U.S. and China are locked in a race over whose technology will underly 5G networks that will connect devices and machines at lightning speed. The U.S. prefers European equipment makers Nokia and Ericsson, and it has shunned Chinese telecom giant Huawei due to fears of espionage.
The U.S. doesn't make its own 5G equipment but is using its military, security and intelligence heft to pressure allies not to use China's technology.
"We cannot ensure the defense of the West if our allies grow dependent on the East," Vice President Mike Pence said at the Munich Security Conference last month.
The UK and Germany, however, haven't outright rejected Huawei in hopes of tapping the growing Chinese market and preserving their relationships with the U.S.
Huawei already has contracts to install its 5G equipment, which tends to be cheaper than its rivals, in dozens of countries.
Huawei claims nearly a third of the global 4G market, and it may get closer to half the market in a 5G world, said Andrew Entwistle, an analyst with New Street Research in London.
Crossing that threshold of market share makes it harder for other equipment vendors to catch up, wireless industry sources say.
Threat level: Fears are mounting that a 5G equipment market dominated by China will give the authoritarian regime greater access to the explosion of data that will flow across 5G networks.
"It's going to be far more pervasive in terms of what data aggregators know about you and how they can influence your lives," said Rob Spalding, senior fellow at the Hudson Institute. "Today it's Amazon, Google, Facebook. Tomorrow it's Baidu, Alibaba, Tencent, and the Chinese communist party."
"This isn't about virtue. For most of the world, the question is who do you want to spy on you?" says Stein.
Flashback: Spalding, former senior director for Strategic Planning for the National Security Council, advocated for a national U.S. 5G network to stave off China's advances and concerns over espionage.
AT&T CEO Randall Stephenson said at the Fintech Ideas Festival on Wednesday that concerns are valid about Chinese suppliers underpinning crucial infrastructure. Huawei's "impressive" global market share hurts the companies on which the U.S. relies.
"You can't separate national security from competitiveness and innovation," he said. "They go hand in hand."
The other side: While many countries are nervous about China's growth, not everyone is convinced Chinese vendors are using their telecom gear to spy. (Huawei denies it, too.)
"There's no evidence at all that Huawei has put anything inappropriately in its equipment," said Entwistle. "If they did and it was discovered, it would be game over for them."
Western vendors are still strong, he said, just not as strong as they were in the 3G era.
"The anxiety here in a sense is a loss of prominence for western technology rather than demise of western technology," he said. "This is more of a shift in balance rather than an apocalyptic situation."
The bottom line: China's lead in building the next-generation network is seen as a sign of a decline of U.S. tech leadership in the mobile internet, and as a symbolic point of no return for Chinese economic supremacy.
Go deeper:
Go deeper