Investor FOMO is driving Lyft's valuation sky high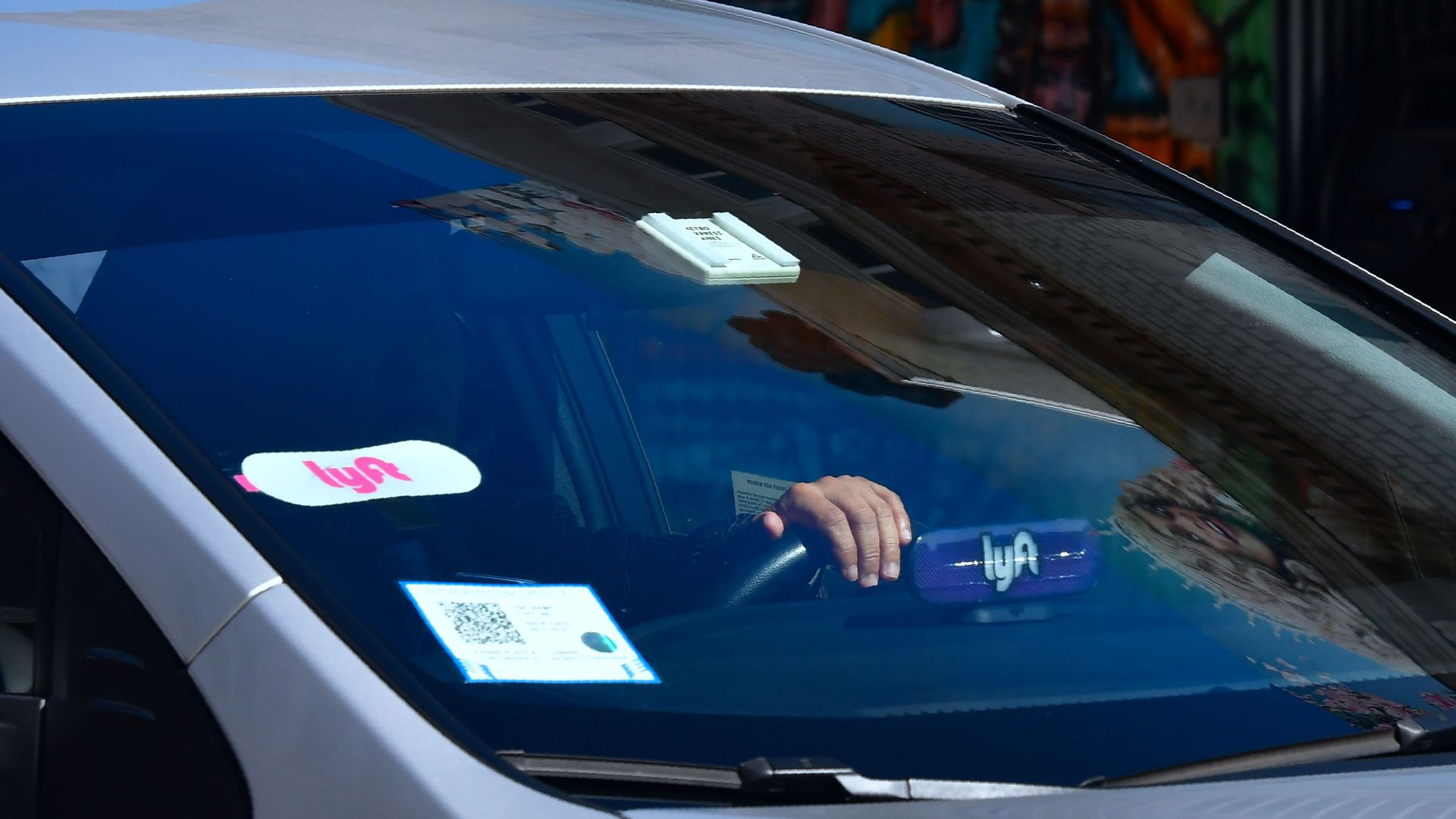 Not only is Lyft not profitable now and losing $911 million a year, the company has said it's not sure how it ever will be profitable. But investors don't care.
Driving the news: Lyft is expected to price on Thursday and go public Friday, with estimates for the company's market cap having risen to $25 billion. That's $10 billion higher than its most recent private valuation of $15.1 billion, which was double its value as recently as April 2017 of $7.5 billion.
What's happening: Lyft's IPO is perfectly timed at the intersection of 3 concurrent market themes that are driving investor FOMO.
Private companies are staying private for longer and growing larger than they have before. Despite a recent uptick, fewer companies than ever are going public.
Private equity managers are holding more dry powder, or money on the sidelines, than ever before. That's a function of more money flowing into private equity as its returns have beaten public markets' and a lack of new businesses deemed worthy of that capital.
The stock market is rising again, headlined by big technology names, toward all-time highs with rich valuations that's even got Warren Buffett saying he can't find anything to buy.
The intrigue: This is a wide-ranging phenomenon that's even demonstrated itself in Tajikistan government bonds.
Despite being a country most investors couldn't find on a map, Tajikistan's $500 million bond offering in 2017 received $4 billion worth of bids, or 8 times more than it offered. That was with a credit rating well below investment grade and absolutely no track record.
As I wrote not long after the Tajikistan deal, emerging market debt was so in demand from buyers in search of high yields and whatever was hot at the moment that dedicated EM investors literally weren't able to get bonds they wanted.
"It's frustrating for me as an investor," Josephine Shea, portfolio manager at Standish Mellon Asset Management said at the time. "There seems to be quite a bit of indiscriminate buying without looking into underlying fundamentals."
The theme continued this year as Uzbekistan, another former Soviet country that has never before sold bonds to the international market, produced a $1 billion bond offering at a 4.75% coupon (well below average) that received $5.5 billion of bids.
The bottom line: Whether it makes money or not, Lyft is a hot name that's part of a successful sector. It has been just the latest beneficiary of investor FOMO. That's driving Lyft's valuation to potentially double what it was just 9 months ago and more than triple what it was 2 years ago.
Barring a recession or some cataclysmic error or scandal, the rest of the LUPAS (Lyft, Uber, Pinterest, Airbnb and Slack) will probably see similar valuation bulge.
Go deeper: Lyft files first for IPO in litmus test for the industry
Go deeper