Indiana teachers were shot with pellets during active-shooter training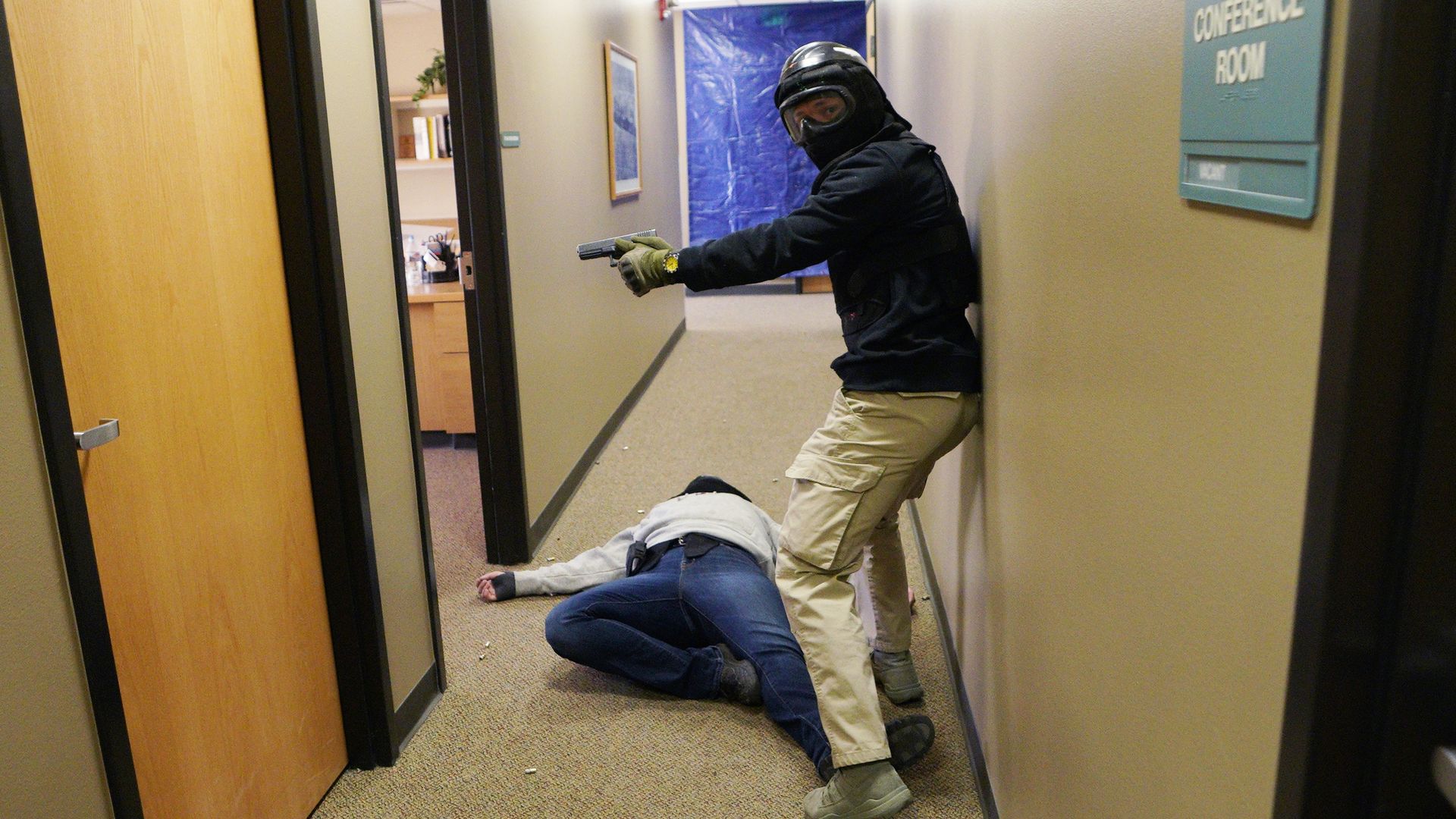 Teachers were shot at with plastic pellets during an active-shooter training at an Indiana elementary school in January, New York Times reports.
Details: The details of the training became public during a meeting last week between the largest teachers union in the state and state legislators. The union wants a provision added that would prevent officers from shooting teachers or students with any materials whatsoever, reports the Indy Star.
Go Deeper: New for school year: armed marshals
Go deeper