Kazakh President Nursultan Nazarbayev: A lesson in one-man rule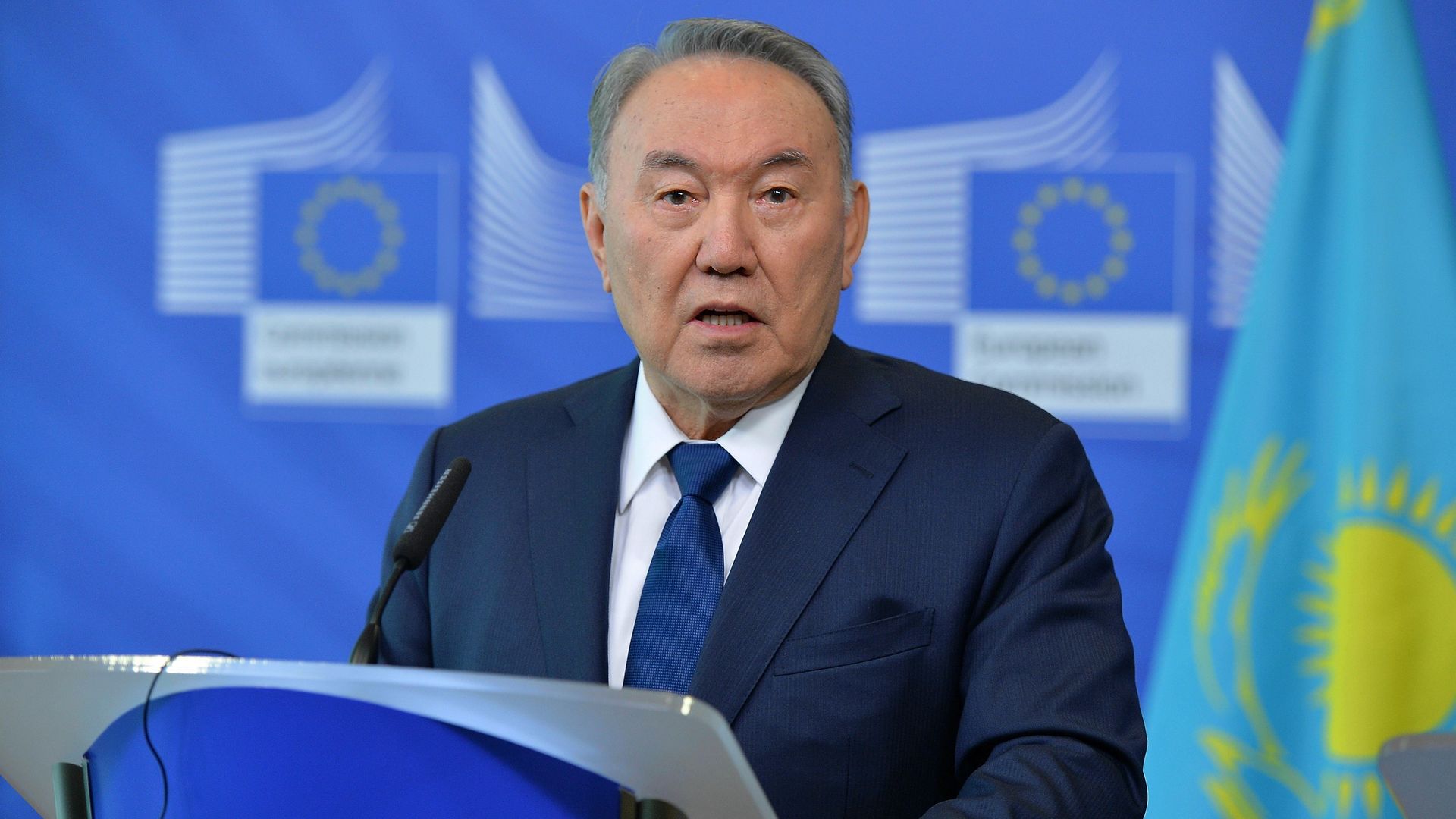 Authoritarian power is all the rage across the continents. But one of the most practiced autocrats on the planet, Kazakh President Nursultan Nazarbayev, has just offered up an object lesson in how to elevate mere one-man power to something higher.
In an announcement yesterday, the 78-year-old Nazarbayev resigned after 3 decades in power. It was seemingly historic news — the exit of the last political survivor of the Soviet Union, for which he had served as vice president until its 1991 collapse.
That's what was surprising to those like me who have followed the exceedingly shrewd Nazarbayev. I was a Kazakhstan-based correspondent through the 1990s, and I profiled him as part of a history of the U.S.-Russian struggle for power on the Caspian Sea.
Renunciation of power seemed out of character in a region whose leaders typically conflate their own identity and the state itself. As Louis XIV put it, "l'état, c'est moi" — the state, it's me.
As it turns out, it was out of character: Through an entanglement of titles conferred by the supine Parliament, Nazarbayev is holding onto supreme power. And that's not all:
He got a big city named after himself: The loyalist new acting president, Kassym-Jomart Tokayev, yesterday renamed the national capital of Astana after Nazarbayev. It is now enshrined as Nursultan.
A possible dynasty was set in motion: Nazarbayev's eldest daughter, Dariga, became the second-most powerful official in the country with her appointment yesterday as president of the Senate. This positions her to run for president in 2020, when Tokayev's term will expire.
Be smart: Together, the moves resemble the long rule of Singaporean founder Lee Kuan Yew, a figure much respected in the former Soviet Union. Lee also served for 3 decades as his country's leader, then behind the scenes remained its most powerful figure for 21 years after that. He died in 2015.
Lee's son, Lee Hsien Loong, has been Singaporean prime minister since 2004.
Go deeper