51 women, minors sue U.S. Olympic Committee for failing to prevent sex abuse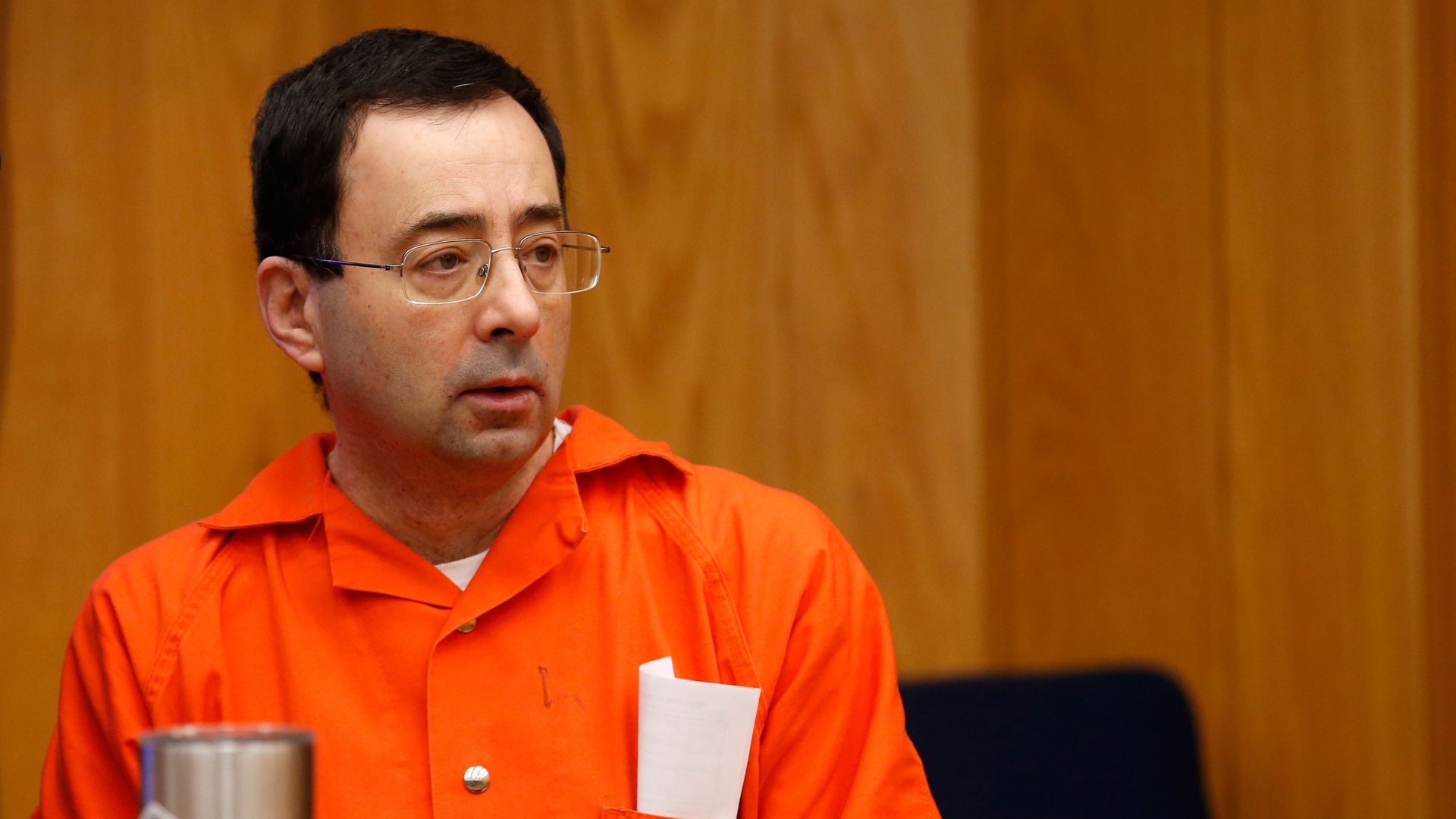 51 women and girls filed suit in Colorado federal court this week against the U.S. Olympic Committee for failure to prevent sexual abuse involving coaches and former national team doctor, Larry Nassar, the Denver Post reports.
Driving the news: The majority of those involved in the suit were minors when the abuse took place, and some of the plaintiffs are still minors today. "Kimberly Dougherty, a Boston attorney representing the victims, said this lawsuit differs from previous ones in that it shows the abuses have been going on for decades and not just by Nassar but by coaches, too," the Denver Post's Saja Hindi reports. The lawsuit claims that those involved in oversight have been negligent in their investigations, hidden the abuse and the committee and its directors are still not taking action. Nassar has been sentenced up to 175 years in prison.
Go deeper