What they're saying: Airlines respond to Boeing 737 MAX suspension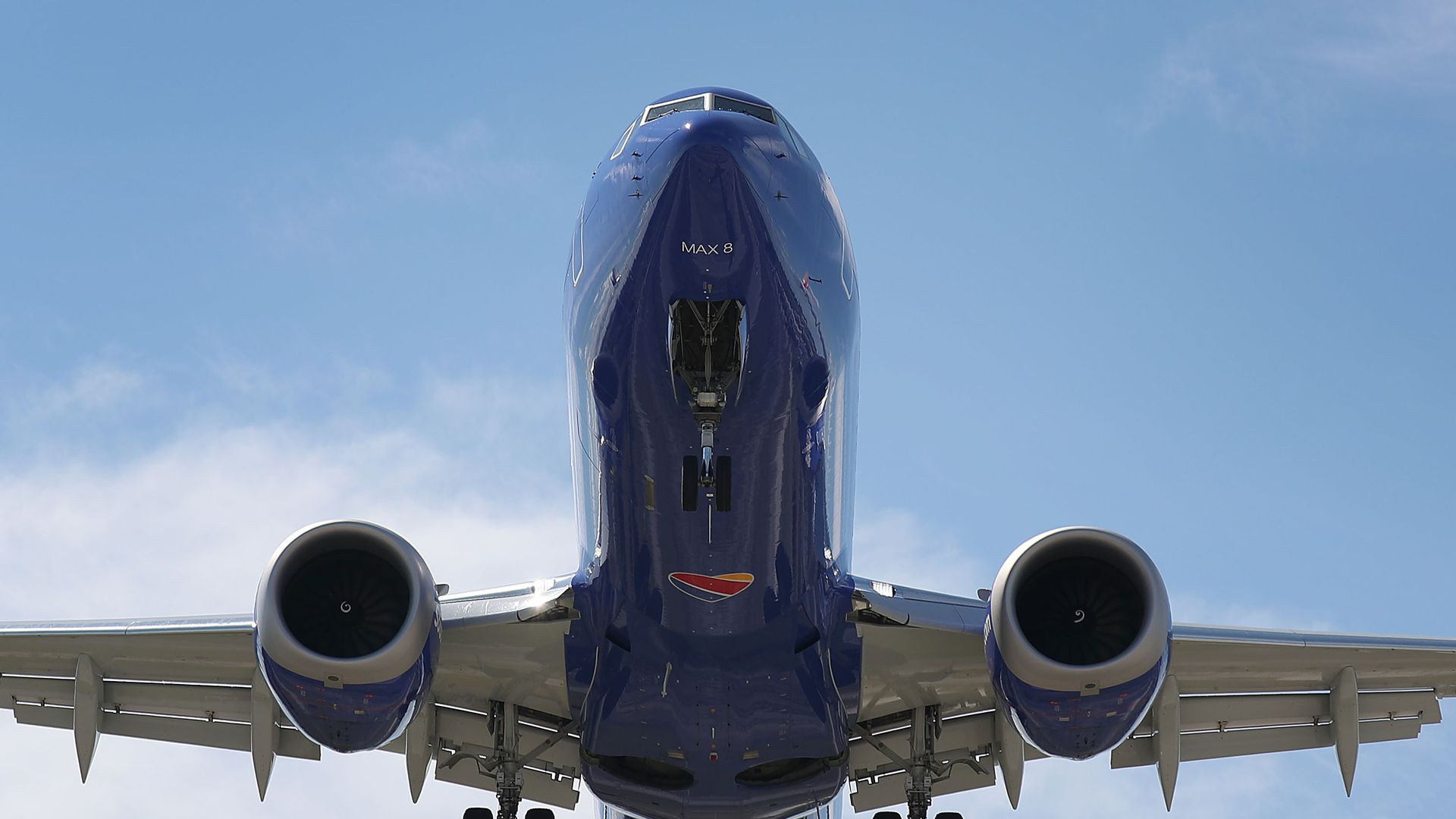 With 2 crashes in less than 6 months, President Trump and the Federal Aviation Administration's decision to ground Boeing 737 MAX jets had swift and significant impacts on airlines and travelers.
What they're saying: Trump told reporters that the decision was "precautionary," and "fact-based." Three major airlines have 737 in their fleets.
American Airlines has 24 Boeing 737 MAX planes, and is rebooking passengers. In a statement, the airline said:
"On average American operates 85 flights per day on the MAX 8, out of 6,700 departures throughout the American Airlines system ... Our team will work with all customers impacted by these flight cancellations in order to rebook them to their final destination. Affected customers may rebook themselves on aa.com by retrieving their reservations or using our mobile app. If a flight is canceled, customers may request a full refund by visiting our website."
Southwest Airlines, which has the largest fleet of 737 MAX aircraft with 34 in operation, said it will immediately comply with the FAA.
"While we remain confident in the MAX 8 after completing more than 80,000 flight hours accrued over 41,000 flights, we support the actions of the FAA ... Our goal is to operate our schedule with every available aircraft in our fleet to meet our Customer's expectations during the busy spring travel season. ... Any Customer booked on a cancelled MAX 8 flight can rebook on alternate flights without any additional fees or fare differences within 14 days of their original date of travel between the original city pairs."
In its statement, United Airlines said it will ground its 14 737 MAX aircraft, adding:
"Our MAX aircraft account for roughly 40 flights a day and through a combination of spare aircraft and rebooking customers, we do not anticipate significant operational impact as a result of this order. We will continue to work with our customers to help minimize any disruption to their travel."
Go deeper: FAA finally decides to ground Boeing 737 MAX aircraft
Go deeper