Boeing upgrading safety software in 737 Max 8 jets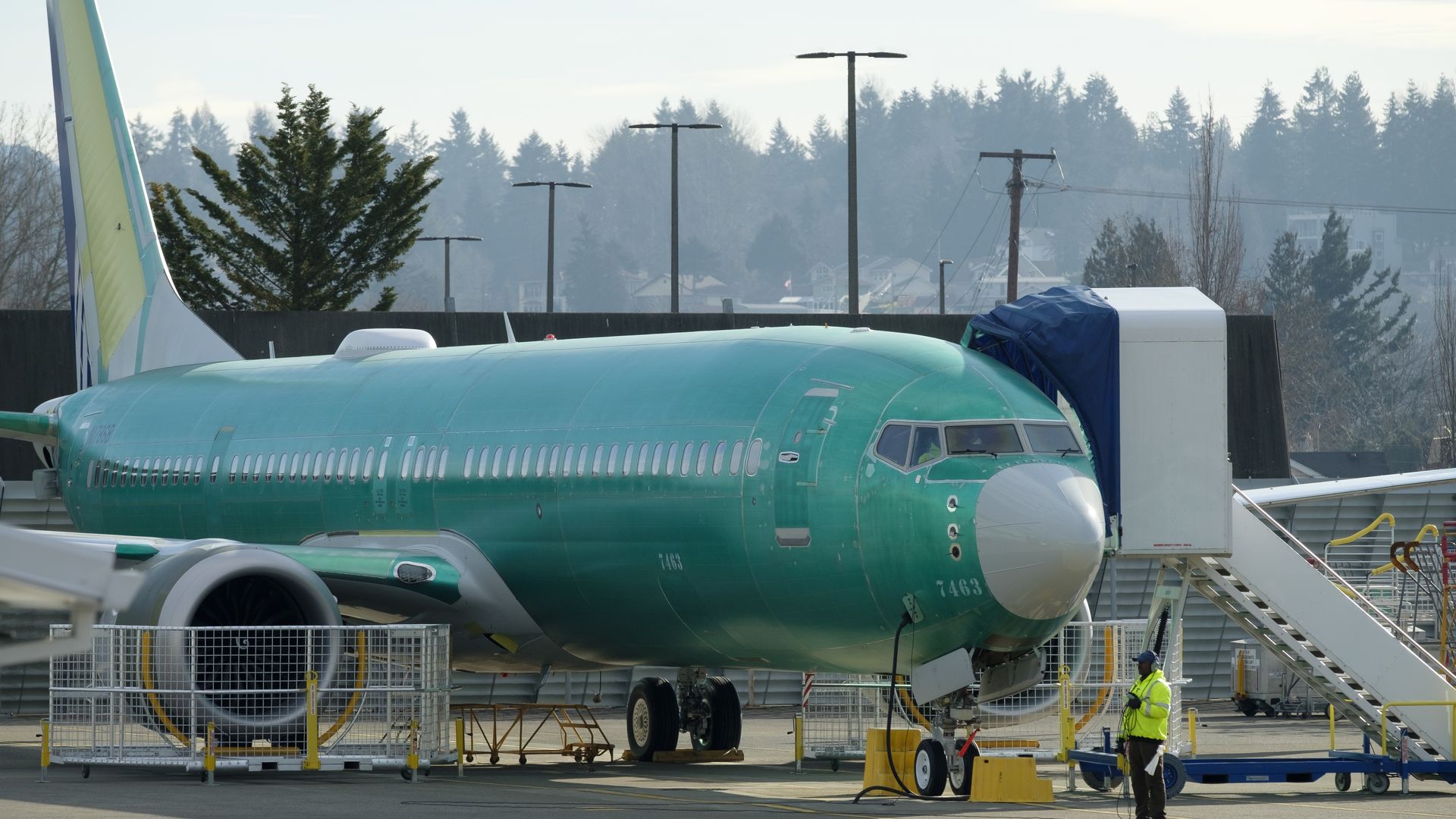 Boeing said Monday night it was upgrading the software of its 737 Max 8s — the aircraft involved in two recent fatal crashes that prompted a raft of airlines to ground the jets.
What they're saying: "Boeing has been working closely with the Federal Aviation Administration (FAA) on development, planning and certification of the software enhancement, and it will be deployed across the 737 MAX fleet in the coming weeks," the American multinational company said in a statement. "The FAA says it anticipates mandating this software enhancement with an Airworthiness Directive (AD) no later than April."
Details: Boeing said it had been working in the months following October's Lion Air Flight crash on developing a flight control software enhancement for the jets. It did not directly link the upgrade to Sunday's Ethiopian Airlines crash, but it did express condolences to the families of the 157 people who died in the tragedy. The causes of the two crashes have yet to be determined. Boeing's statement came hours after the Federal Aviation Administration (FAA) said the Max 8s were safe and as more airlines announced they were grounding the planes.
Go deeper: Boeing's back-to-back 737 MAX 8 crashes are a nightmare scenario
Go deeper