White House working to reassure Evangelicals on Middle East peace plan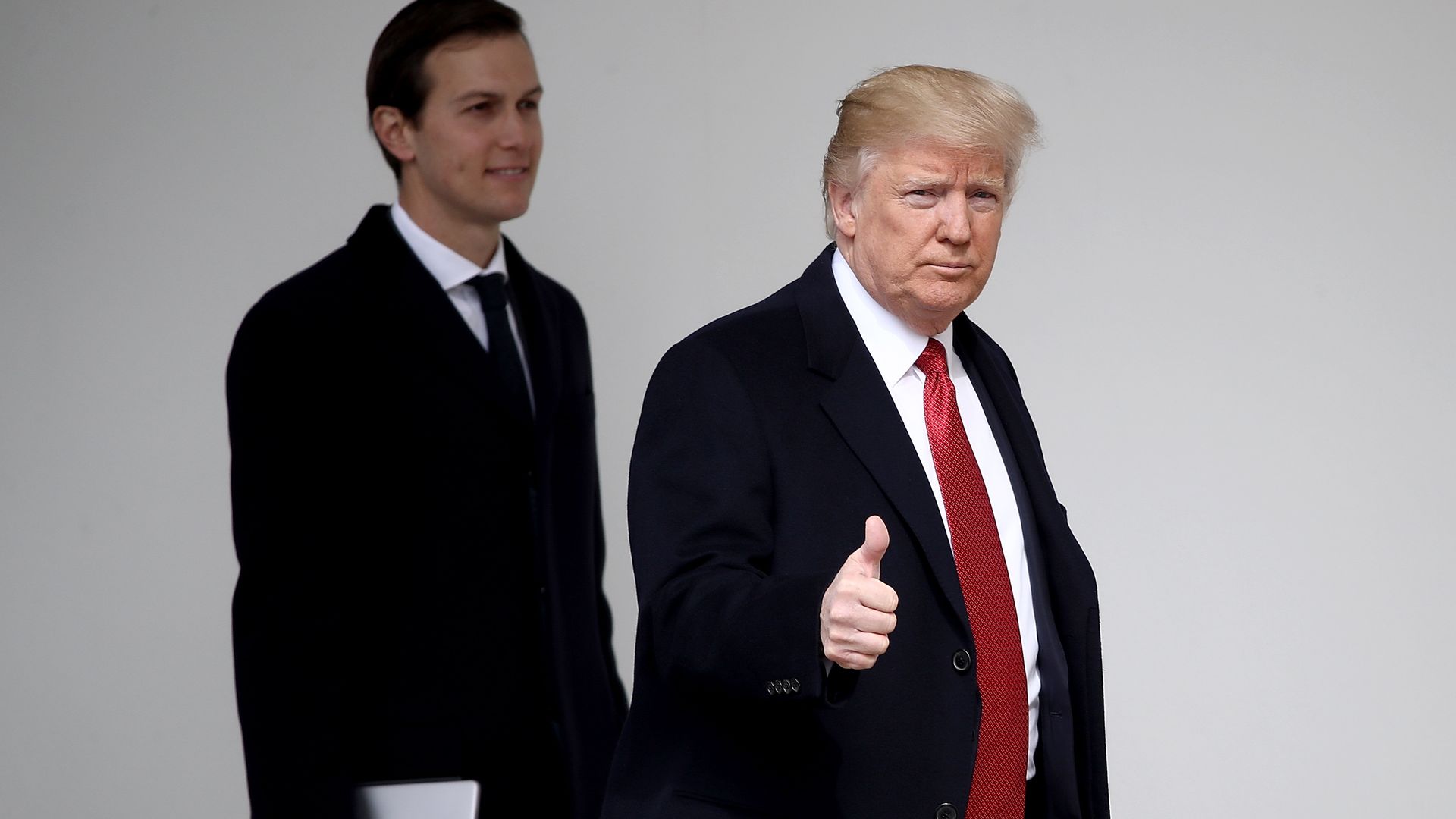 Ahead of the launch of President Trump's Israeli-Palestinian peace plan, the White House has been engaging with Evangelical leaders to reassure them about the plan.
Why it matters: Evangelicals are a crucial part of Trump's political base and senior officials in his administration, like Vice President Pence and Secretary of State Pompeo, are Evangelicals. Most U.S. Evangelicals are strong supporters of Israel, and many Evangelical leaders are stanch allies of Israeli Prime Minister Netanyahu.
On Thursday a group of Evangelical leaders arrived at the White House for a briefing with Trump's Middle East envoy Jason Greenblatt.
Among those present were Pastor John Hagee, Pastor Jentezen Franklin, Pastor Paula White and others. Although the meeting was off-the-record many of the attendees tweeted about it.
A source who attended the meeting said that several of the Evangelical leaders raised concerns about the peace plan, especially about the possibility it will give the Palestinians a capital in parts of East Jerusalem.
"They didn't give many details about the plan but they wanted to hear concerns and red lines and answer questions the Evangelical leaders had," the source said.
The source added that Greenblatt told the group the peace plan will be fair and can benefit both sides — but both will have to make compromises. The White House declined to comment on this account.
Joel Rosenberg, an author who heads an evangelical foundation and has attended the meetings, refused to give any details of their content.
Rosenberg, who is also a personal friend of Pence and Pompeo, says he told the other Evangelical leaders in the meetings that Palestinian President Abbas is never going to make a deal, so there is no need to be too worried that Jerusalem is going to be sacrificed.
Rosenberg said he stressed to the other Evangelical leaders: "We need to allow the President freedom of movement and latitude to present a plan that would allow those Arab states which are more willing than ever to make peace with Israel to move forward. We need to give the Arab States the ability to support this. If the Saudis, the Egyptian and others can say that this plan is credible it will open the door for, after the Palestinians say no, to talk about how to move forward with Israel."
Go deeper