Trump to release budget proposal with big defense spending increase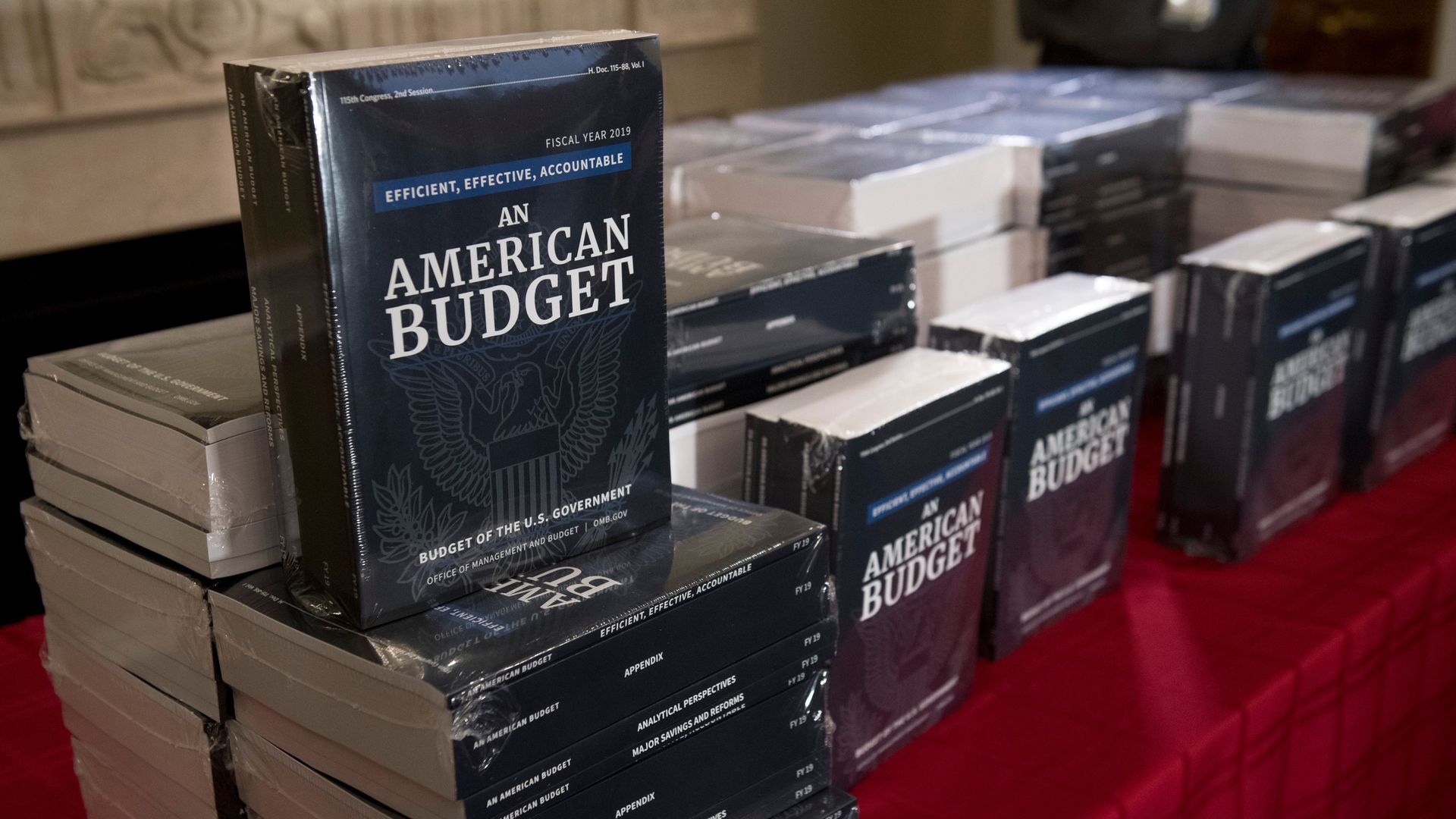 The Trump administration will release a budget proposal on Monday that calls for $750 billion in defense spending next year — a figure that will be boosted by using a pot of defense money that has often been criticized as a slush fund, two senior administration officials tell Axios.
Why it matters: The proposal would give President Trump the defense increase he wants, but remember that this is just the administration's opening ask to Congress — which is sure to go its own way, particularly with a Democratic House. But the administration will try to pressure the Democrats by not assuming there will be a budget deal with more money.
Between the lines: This will be the first budget under Trump that won't assume the spending caps under a 2011 budget law will be lifted later through a deal with Congress. That's why the administration tried to get to Trump's defense number using a budget tactic that assumes the spending limits will stay in place.
Trump administration officials argue this strategy will help them gain leverage over House Democrats because there won't be any reason for Republicans to break the spending caps to get what they want.
In the past, Democrats have offered more military spending in exchange for higher domestic spending as an incentive to break the spending limits.
Details: The budget outline will propose a total of $750 billion in defense spending, an increase over $716 billion last year.
That will come from $576 billion in base funding plus a substantial increase in Overseas Contingency Operations funding, which critics have described as a "Pentagon slush fund."
The catch: The White House will have to decide whether to negotiate with Congress if it ignores the administration's military funding strategy — which it probably will.
The bottom line: White House budget proposals are always just starter suggestions to Congress, which will write its own budget and spending bills. But the Trump administration is sending strong signals about how it will deal with Democrats, and how far it's willing to break with past Republican policies to gain the leverage it wants.
Go deeper