Scoop: White House leak to House Dems on Jared and Ivanka's clearances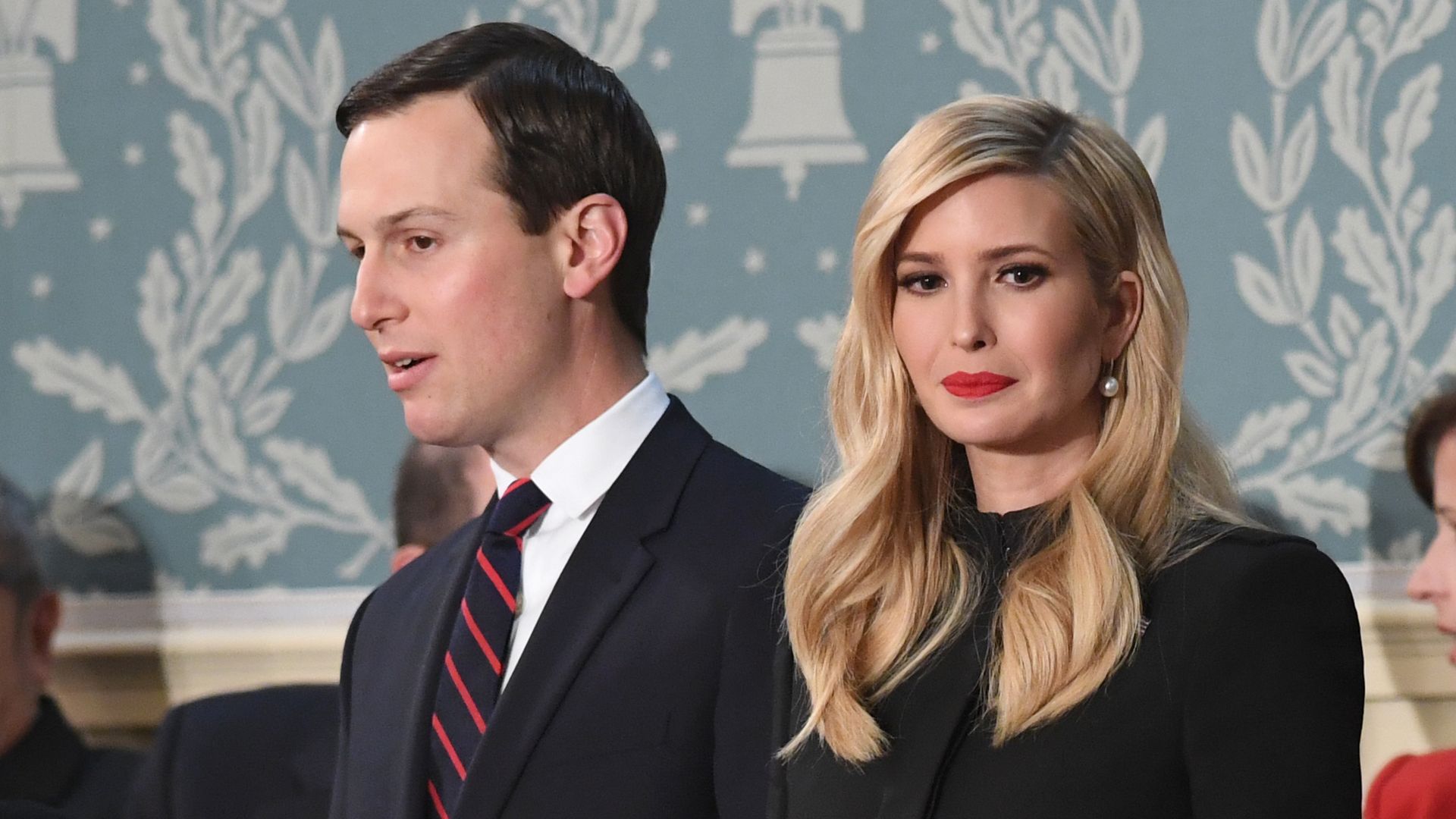 From a White House source, the House Oversight Committee has obtained documents related to Jared Kushner and Ivanka Trump's security clearances that the Trump administration refused to provide, according to a senior Democratic aide involved in handling the documents.
Why it matters: The Trump administration's problems with leaks will now benefit Congress, making it harder for the White House to withhold information from Democratic investigators.
The news: The White House this week rejected the committee's request for documents on the process for granting security clearances to staffers.
The twist: But the House Oversight Committee in early February had already obtained the leaked documents that detail the entire process, from the spring of 2017 to the spring of 2018, on how both Kushner and Trump were ultimately granted their security clearances.
The senior Democratic aide who was involved in handling the documents told Axios that two staffers on the Oversight Committee said the documents are "part of the puzzle that we would be asking for" from the White House, "so we appreciate having this upfront." 
The House Oversight Committee, via deputy communications director Aryele Bradford, declined to comment.
The White House did not respond to a request for comment.
The documents leaked to the Oversight Committee provide detailed information on the timeline for how Kushner's and Trump's security clearances were approved and who the people were involved in processing and the final decision.
One document, obtained by Axios, provides some details about why Kushner's security clearance was changed to "interim" in September 2017: "Per conversation with WH counsel the clearance was changed to interim Top Secret until we can confirm that the DOJ or someone else actually granted a final clearance. This action was taken out of an abundance of caution because the background investigation has not been completed."
Feb. 23, 2018: "Clearance downgraded to Interim Secret per COS direction" — then-chief of staff John Kelly.
Go deeper: Jared Kushner's security clearance has been downgraded
Go deeper