Paul Manafort sentenced to 4 years in prison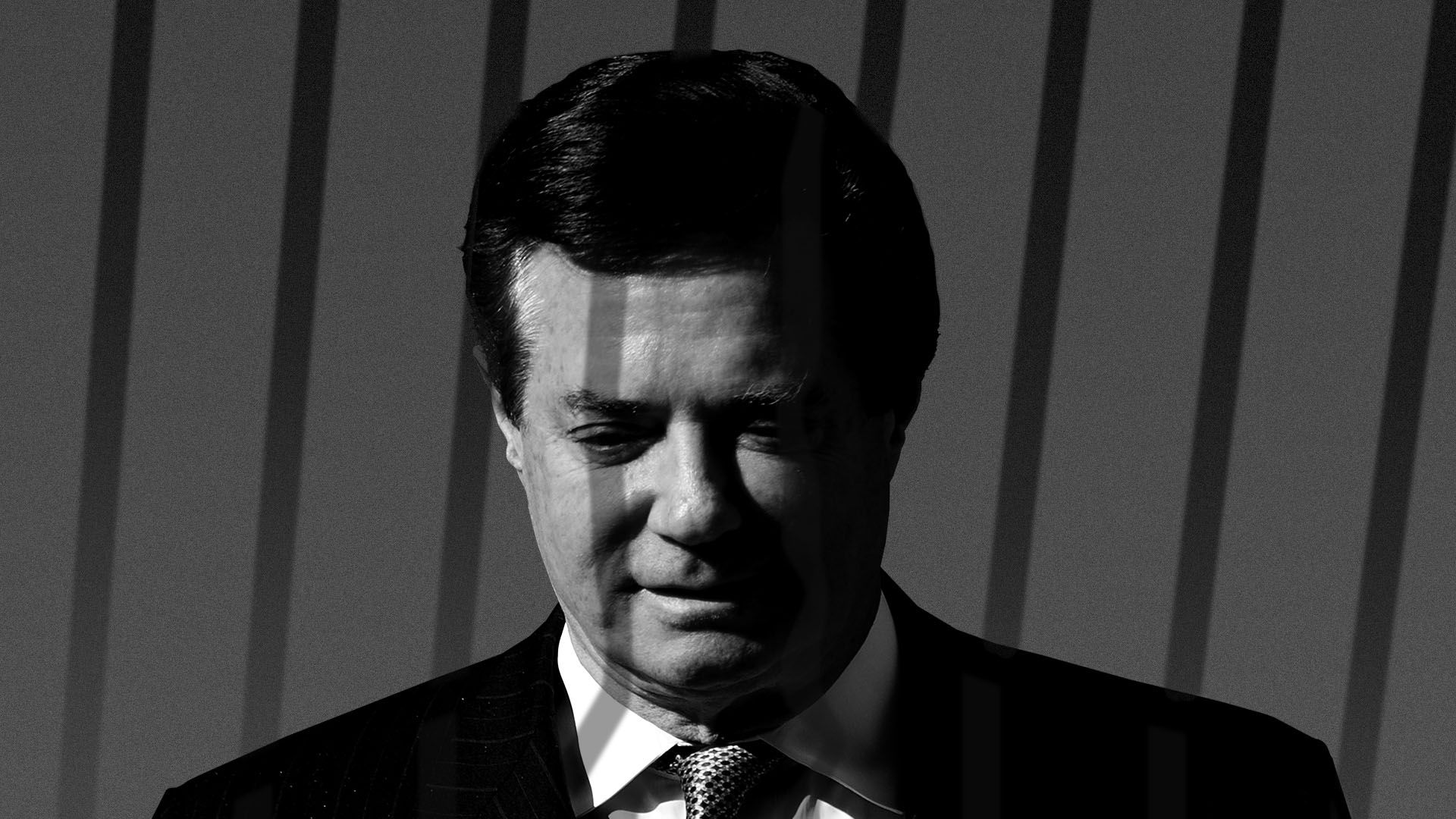 President Trump's former campaign chairman Paul Manafort has been sentenced in a Virginia court to 4 years in prison for a laundry list of financial crimes, including bank fraud, tax fraud and hiding a foreign bank account.
Why it matters: Prosecutors for the Mueller investigation had earlier put sentencing guidelines for Manafort at 19 to 24 years, claiming he "acted for more than a decade as if he were above the law" while engaging in a "sophisticated scheme" to hide millions of dollars from authorities. He still faces sentencing next week in a separate case in D.C., where a judge will decide whether or not to compound his sentence. At this point, Manafort's only plausible path to freedom would be a pardon from his former boss.
The big picture: Manafort is the fifth person to be sentenced and the first to go to trial in the Mueller investigation. Once a renowned political consultant who made a fortune lobbying for foreign dictators, Manafort's fall from grace was exacerbated by his chronic aversion to telling the truth. He lied to his accountants, his banks, his own lawyers, and most importantly to the special counsel, which caused him to lose out on his plea deal.
None of the Virginia charges directly relate to Manafort's work for the Trump campaign, but it's the incessant lying in the face of such grave consequences that has puzzled observers of the Russia investigation.
Specifically, prosecutors have called attention to Manafort's lies about his contacts with suspected Russian intelligence operative Konstantin Kilimnik — a topic Mueller's team said goes "very much to the heart of what the special counsel's office is investigating."
What to watch: Manafort's longtime deputy Rick Gates, who pleaded guilty in the Mueller investigation in February 2018, has a status hearing on March 15. Gates' sentencing has twice been delayed due to his "ongoing cooperation." Among other things, he has provided Mueller with information about a key incident in which Manafort shared 2016 campaign polling data with Kilimnik.
Go deeper:
Go deeper