John Bolton looks to target Maduro with more sanctions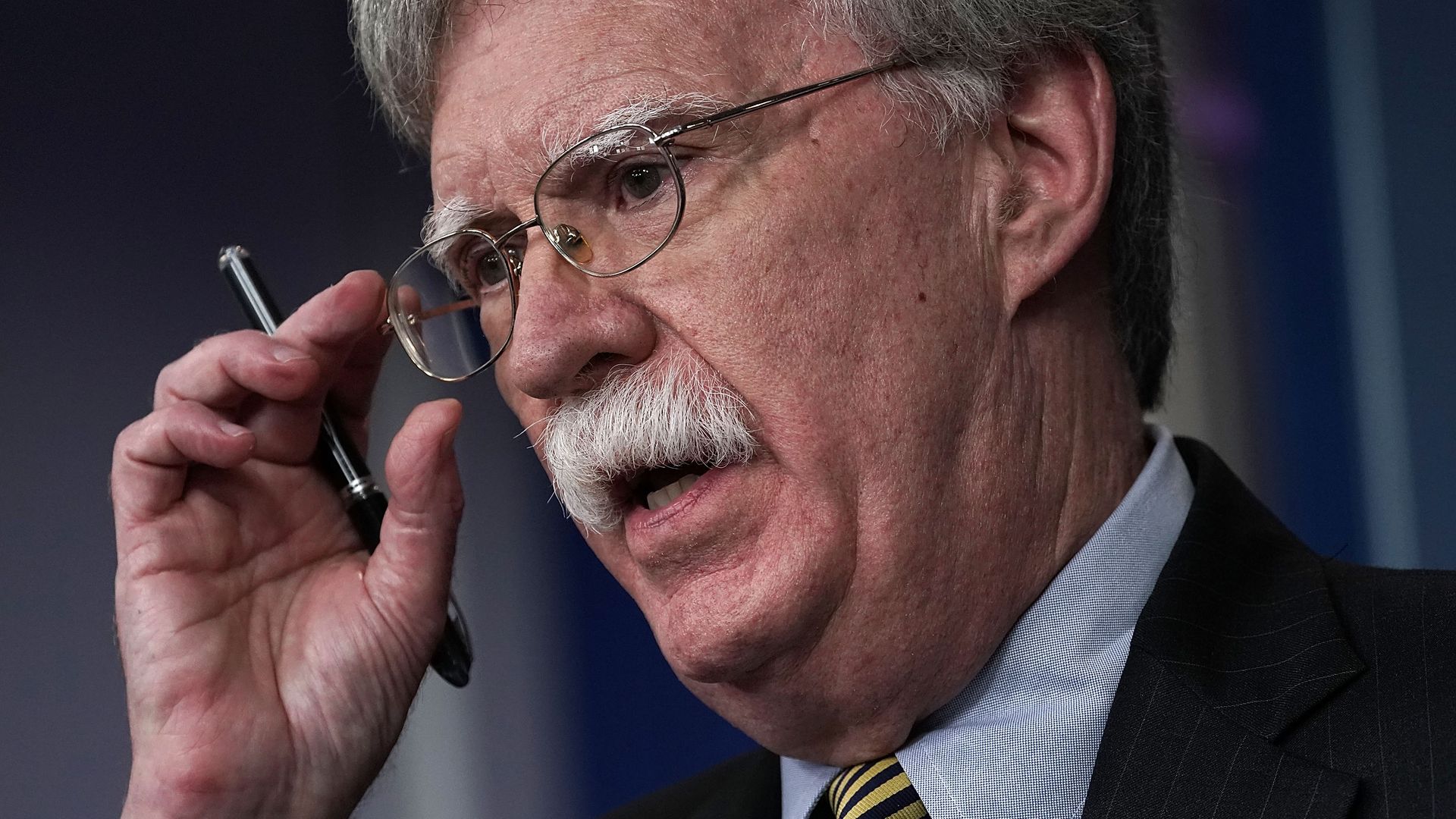 The Trump administration is looking at imposing more sanctions that target Venezuela's President Nicolás Maduro, White House national security adviser John Bolton told FOX Business' Lou Dobbs Tuesday night.
What he's saying: "I've just come from a meeting of the National Security Council Principals committee. We're looking at new sanctions, new measures to tighten our grip on Maduro's financial wherewithal to deny his regime the money that they need to stay in power."
The big picture: The existing U.S. sanctions have already crippled Venezuela's oil industry. Talks of further measures against Maduro come after Venezuelan Opposition leader Juan Guaidó returned to Venezuela under threat of arrest. Bolton warned of a "strong and significant" U.S. response to "threats or acts" against Guaidó.
Go deeper: John Bolton says U.S. support for other dictators doesn't undermine Maduro strategy
Go deeper