NASA plans history's first all-female spacewalk for March 29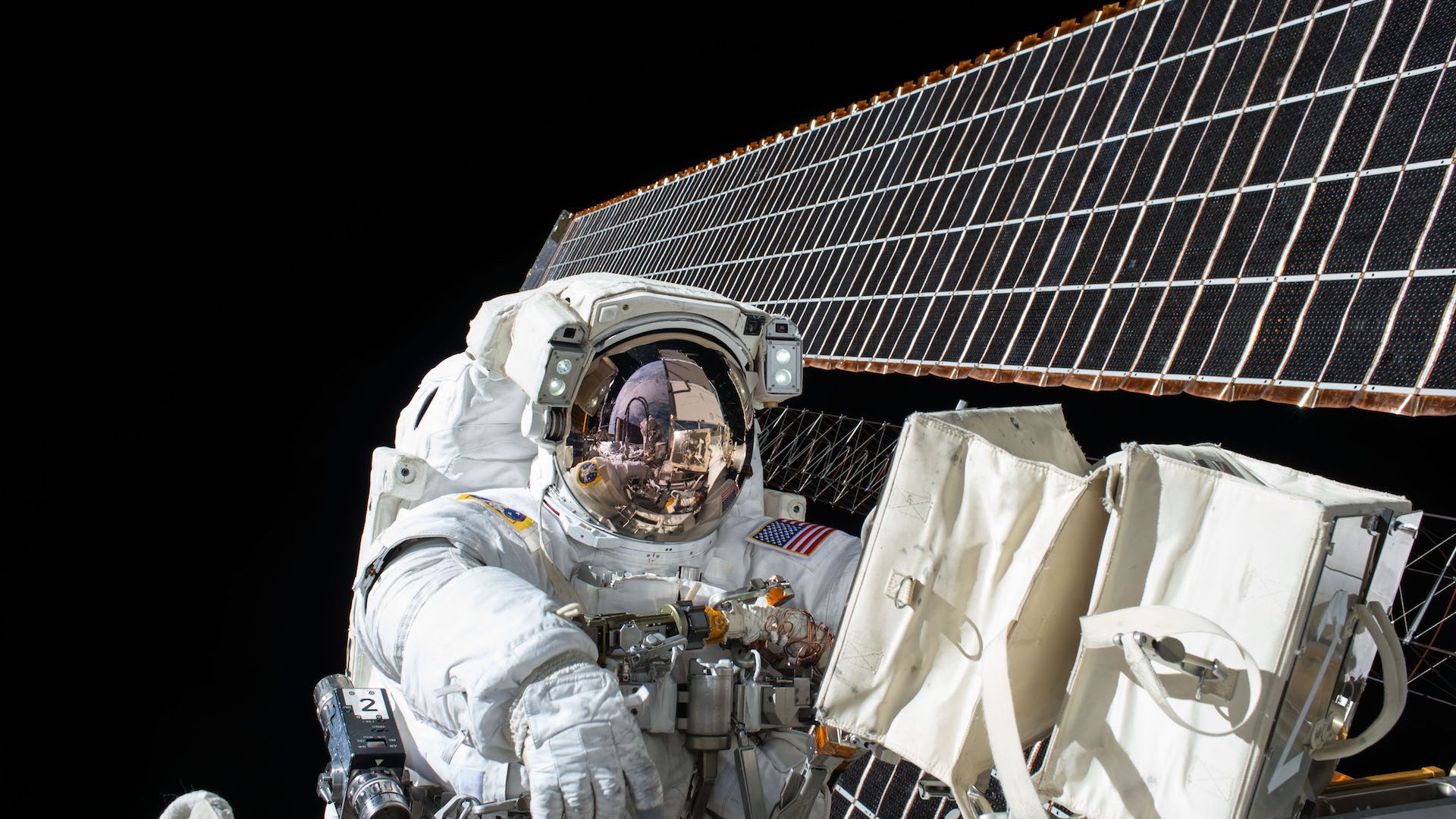 The first-ever all-female spacewalk is scheduled to take place on March 29 and will feature astronauts Anne McClain and Christina Koch, NASA confirmed Tuesday. The two astronauts are going to be supported on the ground by flight director Mary Lawrence and Kristen Facciol serving as part of the flight control team, who will be located at NASA's Johnson Space Center in Houston.
The big picture: The first American woman in space was Sally Ride, who flew with the space shuttle Challenger in 1983. However, spacewalks are relatively rare events, primarily occurring to make mechanical repairs to the International Space Station. The odds have therefore favored male dominated or male-female spacewalks, based on the composition of most ISS flight crews.
Details: According to NASA, all three NASA astronauts who will be aboard the ISS at the end of the month are from the 2013 astronaut class, which was 50% women, as was the most recent class of flight directors.
A NASA spokesperson who confirmed the historical significance of the planned spacewalk said it was "not orchestrated to be this way."
Go deeper