Alan Dershowitz calls for closed doors in Jeffrey Espstein hearing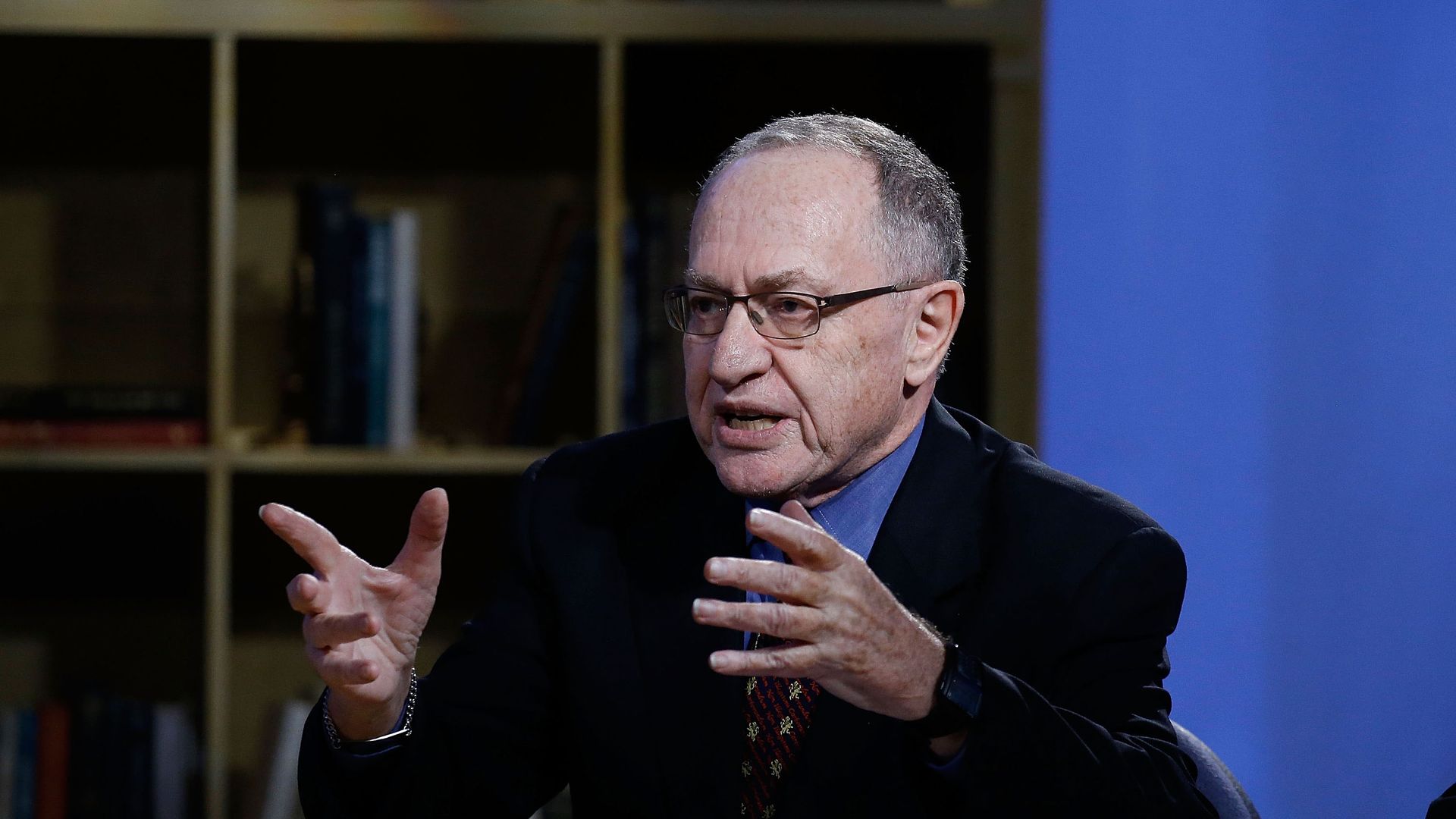 The decision to unseal a 2015 federal court case involving the alleged sex trafficking of underage girls by financier Jeffrey Epstein will be determined in court next Wednesday according to the Miami Herald, however, on Tuesday attorney Alan Dershowitz questioned the U.S. District Court Second Circuit of Appeals as to whether reporters should be barred from the proceeding.
Why it matters: Though the appeals court had not replied to Dershowitz's inquiry as of Friday, a closed-door hearing would follow suit in a string of missteps and secrecy surrounding Epstein's sex crimes and sweetheart deal. Dershowitz, who has represented Epstein and continues to advise him, has also been accused of sexual misconduct, though he denies the claims, according to the Herald.
Go deeper: Judge rules prosecutors broke federal law in Jeffrey Epstein case
Go deeper