The video game subscription wars are on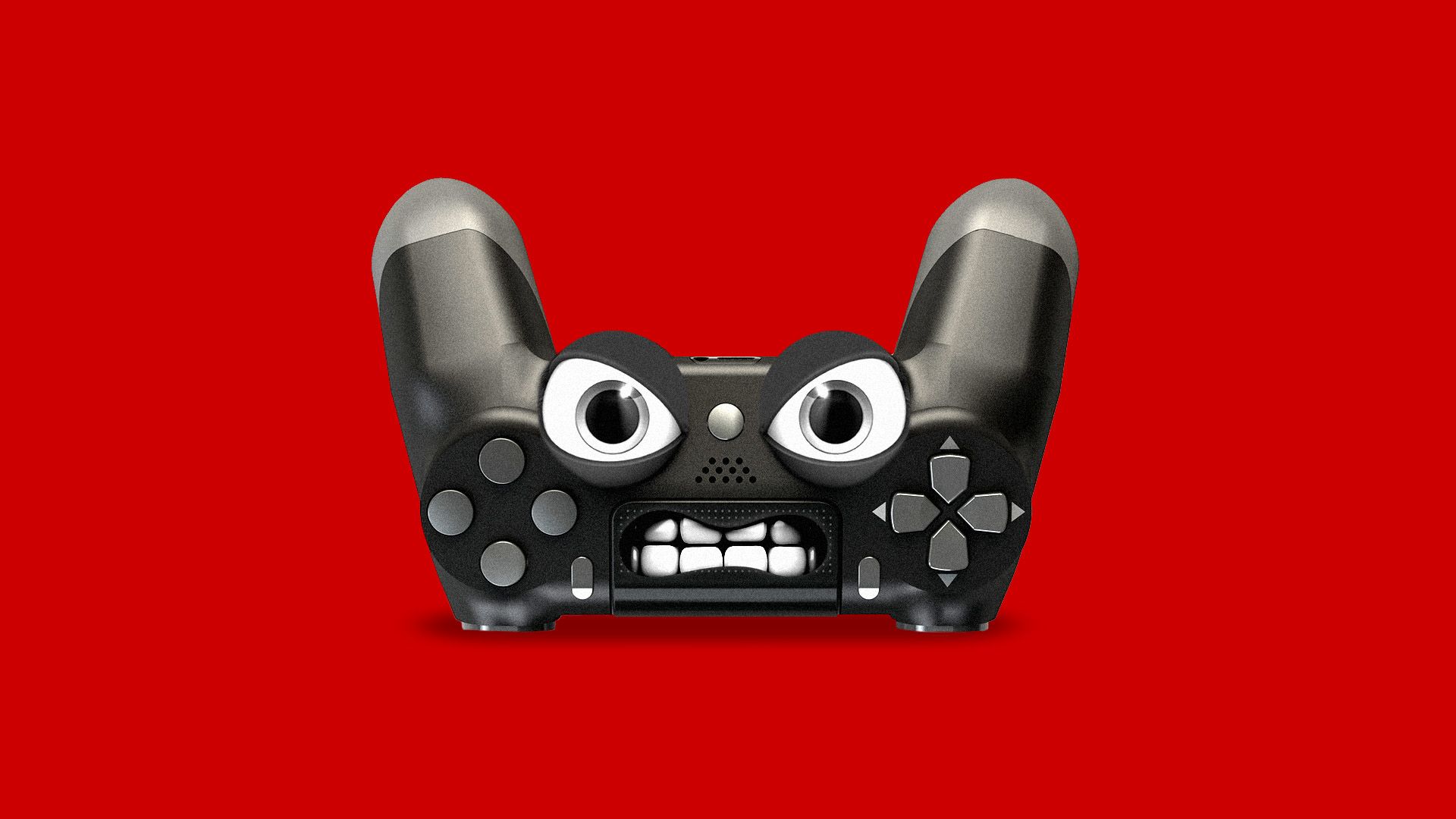 Google, Microsoft, Apple and Amazon are each reportedly working on their own versions of a "Netflix for games," as the tech giants enter a heated battle to own the subscription business for video games.
Yes, but: It's easier said than done. Netflix rose to the top in part because it was able to exploit a gap in the market years ago around content licensing. An exact parallel to that doesn't exist in the gaming industry.
Driving the news: Google is planning to unveil its videogame service at the Game Developer's Conference next month in San Francisco, Fortune reports. The search giant is reportedly spending heavily to get game publishers to license their content.
Apple is looking to build a service that allows users who pay a subscription fee to access a bundled list of titles, Cheddar reported in January. Apple could choose to use a March 25 event, where it is expected to introduce news and video subscriptions, to also debut a game subscription offering.
Microsoft's service could let users play high-end video games anytime on any device, not just Microsoft's own Xbox console, Business Insider reported in January.
Amazon is building a subscription streaming service for games, The Information reports. Like Google, it's also reportedly in talks with game publishers.
The big picture: Subscription bundles for games have been around for a long time, but some of the new streaming services will aim to move not only the software but the processing for the game into the cloud.
That would represent a big shift in the gaming industry, eliminating not just the need for players to buy individual copies of games but also, in some cases, their need for the expensive specialized hardware required to play them.
Be smart: The problem is that the economics right now don't incentivize game publishers to license their content to tech companies.
How it works: One key difference between video games and entertainment programming is that with gaming, there isn't as big a market for catalog content —material that people want to consume over and over even when it's old (think "Friends" or "Seinfeld").
This means that tech companies need to come up with lots of cash to convince game makers, like Electronic Arts (EA) or Activision, to license them their newer stuff.
But game makers have little incentive, even with a lot of cash being thrown at them, to give up a cut of their sales revenue to tech distributors when they can still sell directly to consumers for now.
What's next: A likely outcome of the streaming wars will be that tech companies begin by licensing and selling individual games a la carte instead, says Michael Pachter, a research analyst at Wedbush Securities.
"Could Amazon be successful? They would have to do it the way Apple did it," Pachter adds. "A la carte sales first (iTunes), and a subscription option later (Apple Music)."
Go deeper