Why walking away from Kim's deal may have been the right move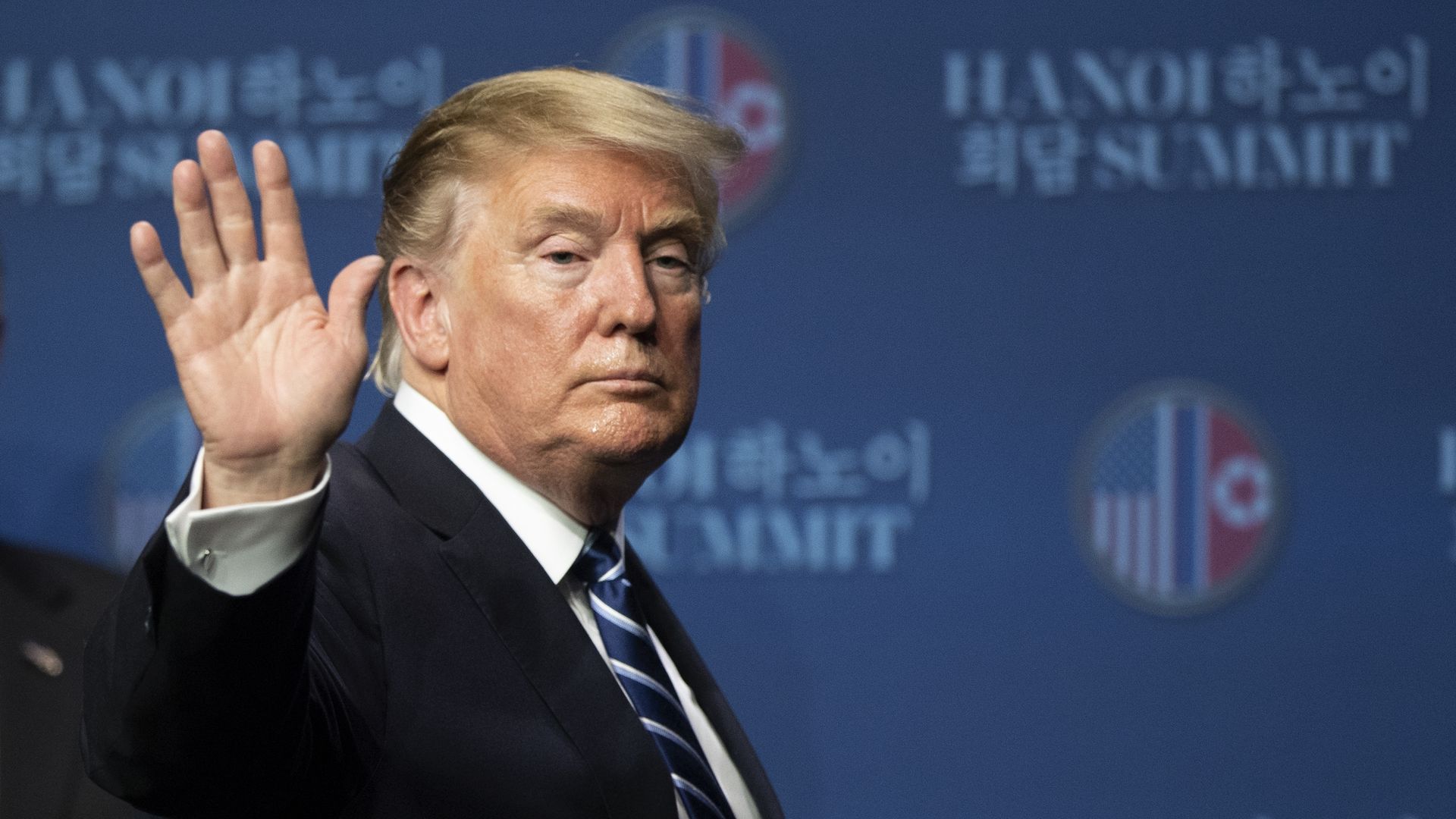 President Trump caught the world by surprise once again yesterday with a decision not to sign a deal with his North Korean counterpart, Chairman Kim Jong-un, in Hanoi, Vietnam.
The big picture: While walking away is a common tactic in working-level negotiation, what happened in Hanoi was a rare case and the least expected outcome. Nonetheless, it might have been a much-needed reality check, not a failure, for both sides in the still-early stages of a long process of negotiation.
Between the lines: The U.S. negotiators publicly admitted before the Hanoi meetings that the two countries had not yet reached consensus on a number of key concepts, nor on much of the timing and sequencing details for denuclearization and corresponding measures. In Hanoi, the two leaders continued to find more divergence than consensus.
Yes, but: A failure to reach an agreement is not necessarily a failure of diplomacy. Trump could have left Hanoi with a deal of any kind just for the sake of it, but he decided that no deal was better than an insubstantial one that could hamper future negotiations.
By doing so, he not only appeared as a tough negotiator to his North Korean counterpart, but also shielded himself from the potential criticism of a bad deal, affording him more domestic political slack than the alternative might have.
His decision also sends a warning signal to North Korea that he will not let the country continue to set the tone and pace for the negotiations.
The bottom line: A return to hostility or to the path of war remains unlikely, as both sides are still committed to a diplomatic solution. The negotiations will resume sooner or later, and the misfortune in Hanoi might impart a different kind of momentum to what is destined to be a fluctuating, arduous diplomatic process.
Gi-Wook Shin is the William J. Perry Professor of Contemporary Korea and director of the Walter H. Shorenstein Asia-Pacific Research Center at Stanford University.
Go deeper