Scoop: Trump, Pence overseas travel to overlap, concerning some officials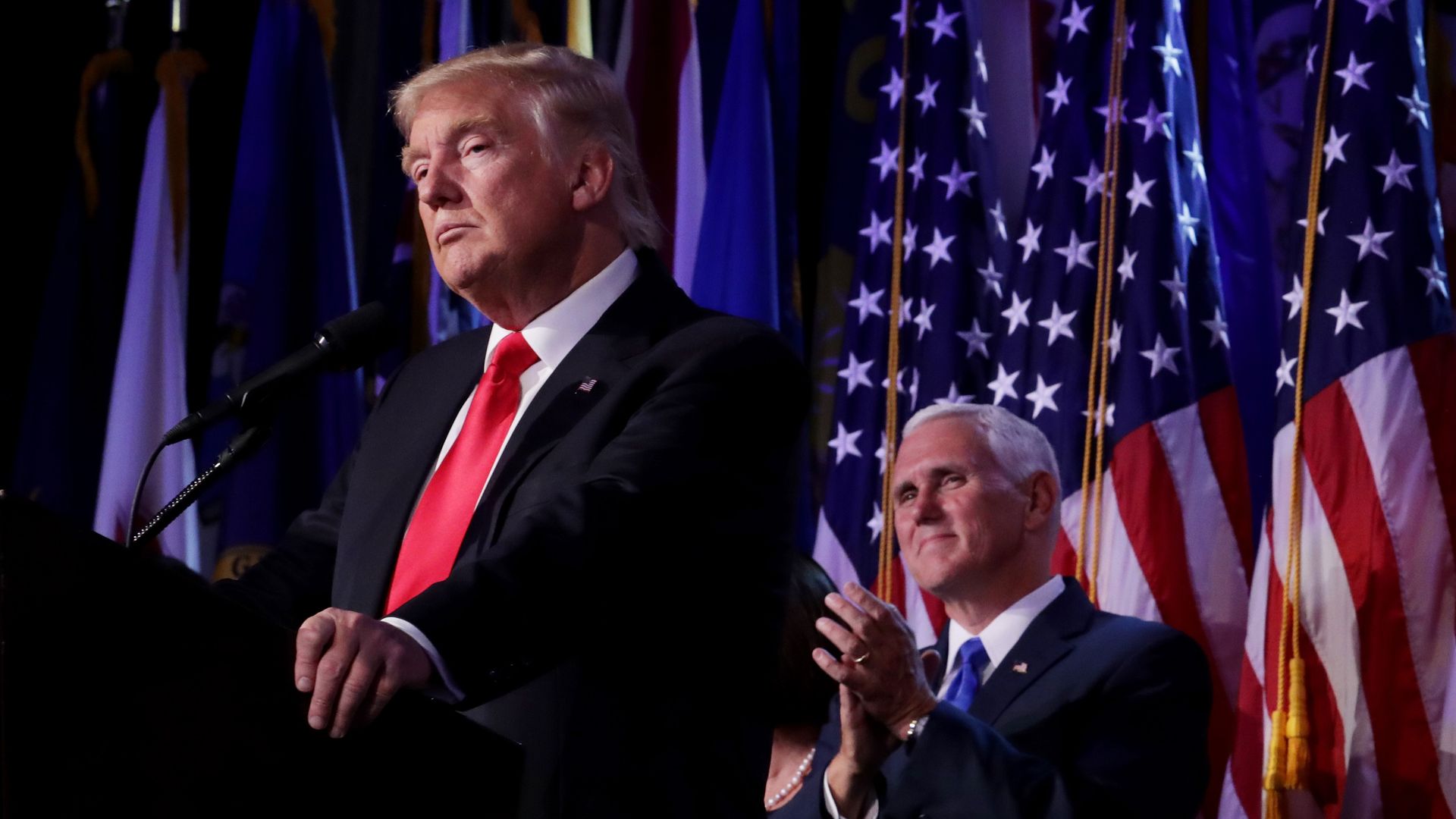 For a handful of hours next week, House Speaker Nancy Pelosi will be the top-ranked government official on U.S. soil.
Driving the news: In a rare event on Monday, both President Trump and Vice President Mike Pence will be overseas at the same time — Pence in Colombia, and Trump en route to his summit in Vietnam with North Korean leader Kim Jong-un, according to three administration sources.
Why it matters: Two of these sources told Axios that there is internal concern that sloppy scheduling would allow this rare event to happen, though it's not unprecedented.
"It's rare and unusual, and usually they [the White House] try to avoid it," presidential historian Michael Beschloss told Axios.
According to an administration official, Pence and Trump were both out of the country for a short period of time on Dec. 1, 2018, when Trump was in Argentina for the G20 summit and Pence was in Mexico for the inauguration of President Andrés Manuel López Obrador.
They also were both overseas on Nov. 11, 2018, when Trump was returning from France and Pence was headed to Asia for meetings and regional summits.
And in March 2013, former President Barack Obama and Vice President Joe Biden were both out of the country for roughly a 20-minute window while Obama was traveling to Israel and Biden was returning from Italy.
Worth noting: While it's bad practice for both the president and VP to be overseas at the same time, it's also true that Colombia is roughly a five-hour flight back to the U.S., so if needed for a domestic crisis, Pence could be back on U.S. soil quite quickly. 
And Trump remains president wherever he goes; the only reason line succession of government would be invoked is if he or the VP were incapacitated — for example in the event of medical surgery. Both leaders travel with secure communications and nuclear codes. 
Pelosi will be in New York Monday morning and D.C. in the afternoon, according to a spokesperson. And while it's a rare quirk that she'll be the top-ranked official on U.S. soil, in no way will her normal duties change.
The White House did not respond to Axios' request for comment.
Go deeper