Judge hits Roger Stone with full gag order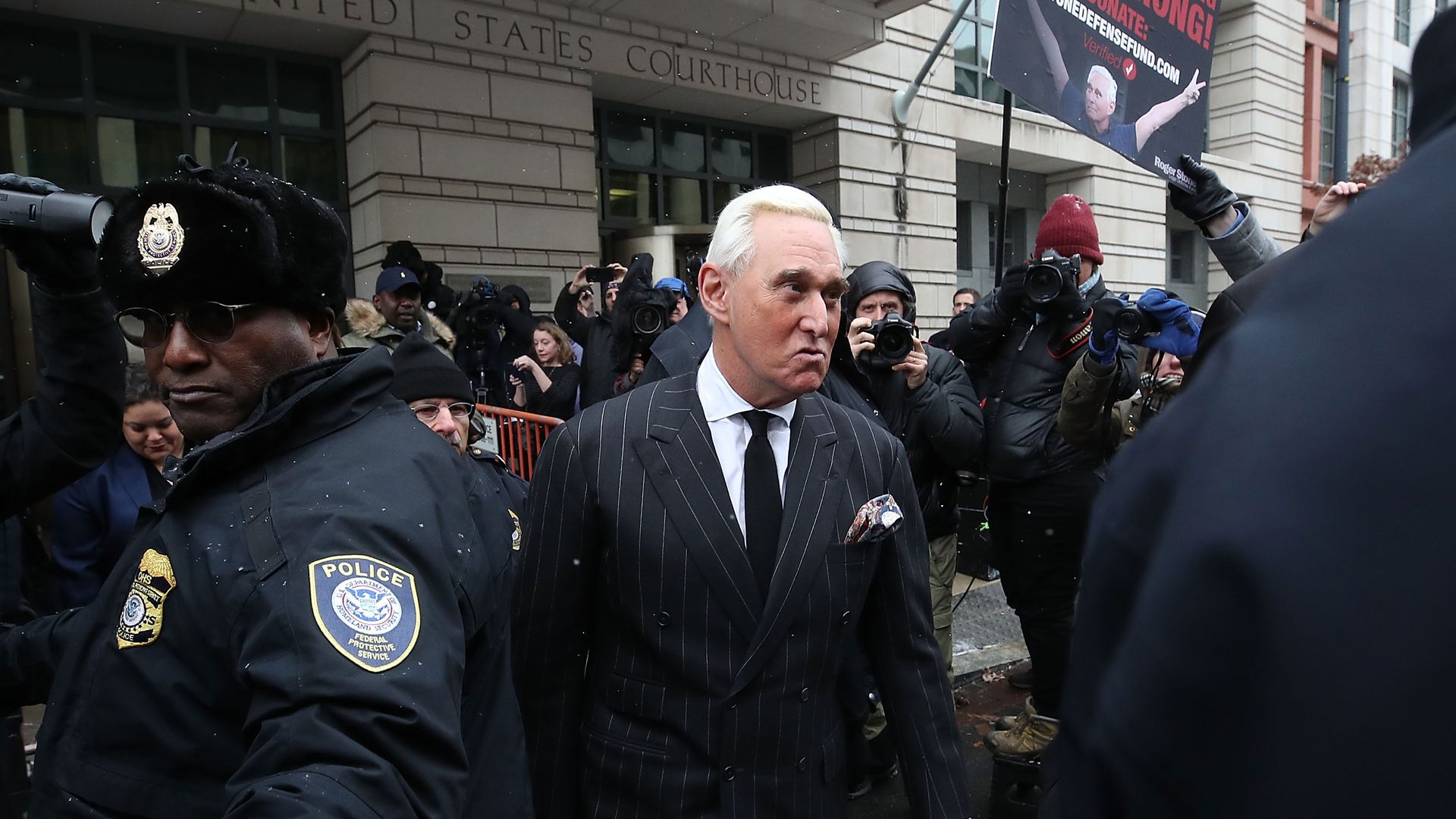 D.C. District Judge Amy Berman Jackson ruled in a hearing Thursday that longtime Trump adviser Roger Stone may no longer speak publicly or post on social media about his case.
"I'm not giving you another chance. I have serious doubts about whether you have learned any lesson at all. From this moment on, the defendant may not speak publicly about the investigation or the case or any of the participants."
The backdrop: Stone on Monday posted an Instagram that appeared to show a crosshairs symbol next to a picture of Judge Jackson, with a caption that described her as an "Obama-appointed judge who dismissed the Benghazi charges against Hillary Clinton." Stone took the witness stand during the hearing and profusely apologized to Judge Jackson, calling the post "a lapse of judgement" caused by extreme stress. Jackson took no pity on Stone, and said she would revoke his bond and detain him if he violates the order.
Go deeper