Netanyahu boosts racist far-right party with pre-election deal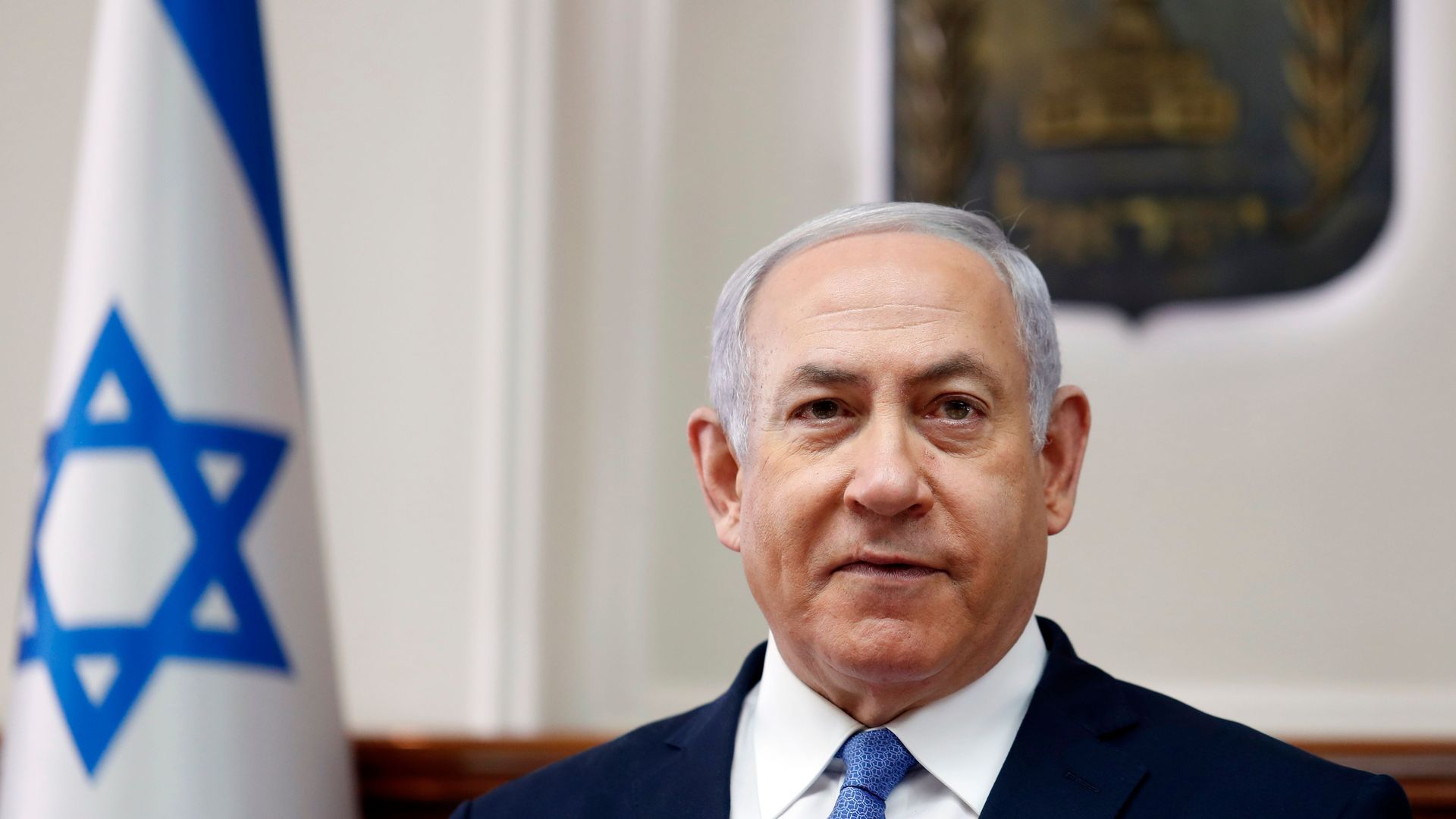 After two weeks of efforts, Prime Minister Benjamin Netanyahu succeeded in forming a united ultra right-wing party that will run in the April 9 elections, paving the way for Jewish supremacists from the "Jewish Power" party to make it into the next Knesset. 
Why it matters: This is an unprecedented development in Israel's history and is equivalent to a U.S. president cutting a political deal with David Duke, the former KKK leader. The prime minister and the ruling Likud Party are legitimizing a racist, xenophobic and homophobic fringe party in hopes of bolstering a right-wing bloc after the elections.
"Jewish Power" was formed by the followers of Rabbi Meir Kahane, the former leader of the Kach party, which was banned from running in Israel's 1988 elections and designated a terror organization by the Israeli government in 1994. Kach was also blacklisted as a terrorist organization in the U.S., Canada and the EU.
Kahane managed to get elected in 1984 and was boycotted by all other parties in the Knesset.
He proposed a series of racist laws that would have stripped non-Jews of citizenship, mandated separate beaches for Jews and Arabs, and more. At the time, senior members of the Likud attacked Kahane's policies and said they were similar to the Nuremberg Laws passed by the Nazis before the Holocaust.
There are direct links from Kahane to Jewish Power today.
Baruch Marzel, now a senior member of Jewish Power, was chairman of Kach after Kahane was assassinated.
Itamar Ben Gvir, another senior member, was convicted of supporting a terror organization and inciting racism.
Michael Ben Ari — a former member of the Knesset from Jewish Power — was denied a visa to the U.S. due to his membership in a terror organization (Kach).
Over the last two weeks, Netanyahu has made tireless efforts to unite Jewish Power and two other radical right-wing, pro-settler parties into one party.
Netanyahu made phone calls to rabbis and family members of party members and issued numerous public statements calling on them to unite.
He signed a formal agreement with the united ultra right-wing party promising its members two ministerial posts in the next government, as well as two seats in the Security Cabinet.
In an unprecedented move, he even promised a spot on Likud's election list for one of the united party's members.
What to watch: Netanyahu wants to make sure all three factions pass the electoral threshold so that no right-wing votes go to waste. He also wants to make sure the right-wing bloc in the Knesset gets at least a 61-member majority. Such a majority will allow him to stay in power and face a potential corruption indictment against him from a position of greater strength.
Behind the scenes: Inside Likud — the same party that ostracized Kach and Kahane in 1984 — there hasn't been even a whiff of criticism over a move designed to get the Israeli equivalents of David Duke into the Knesset.
Go deeper