What's next: A bigger spending battle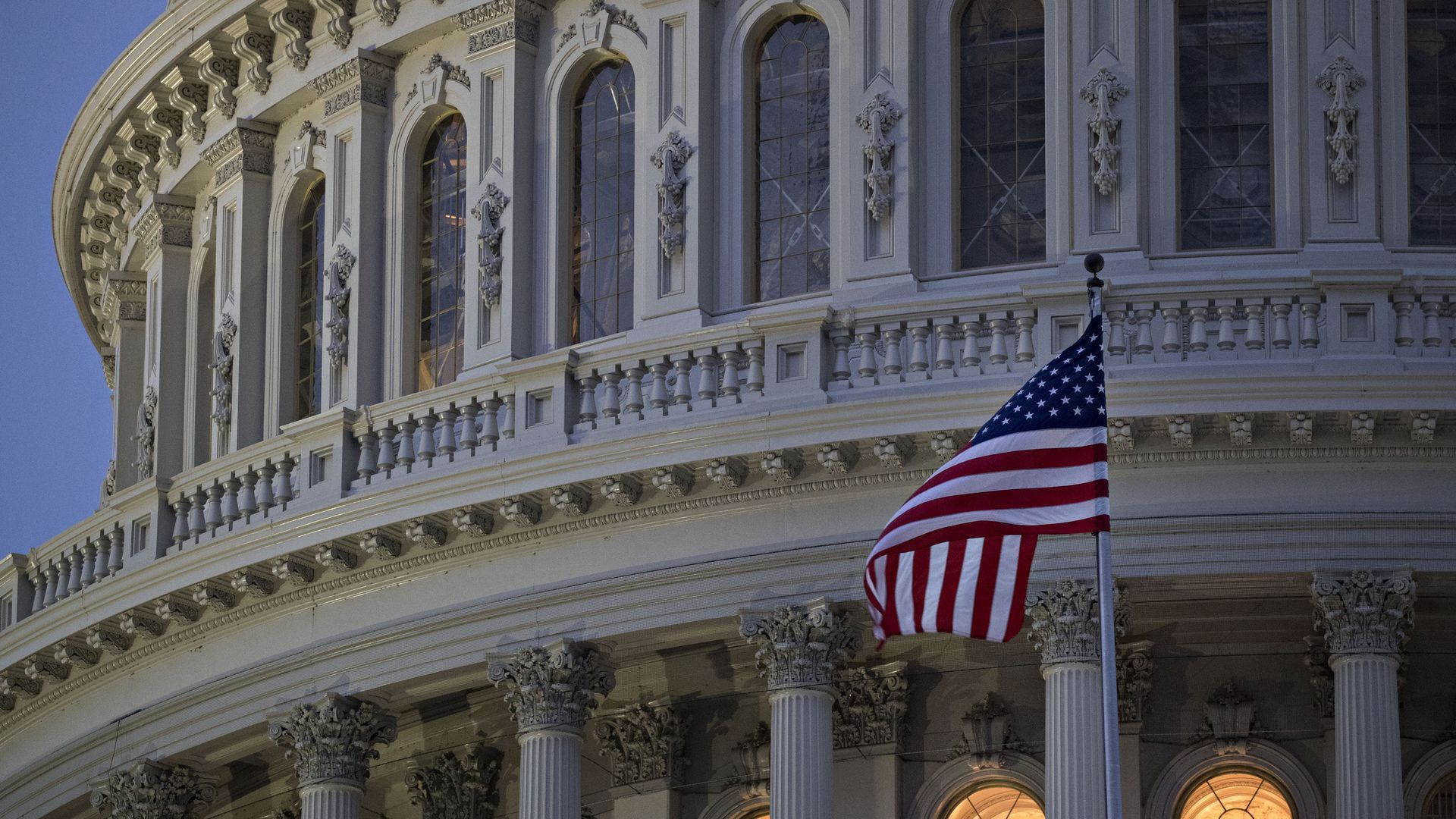 Last week, some senior members of the White House staff had a conversation about leverage. Specifically, what leverage they might have for the congressional fights ahead. According to a senior official familiar with the conversation, Mulvaney told colleagues that part of the challenge the White House had in this most recent negotiation was they "didn't have much leverage."
The big picture: Mulvaney told colleagues that "now we do" have leverage; and he said he viewed the threat of sequestration as a bigger source of leverage for the White House than any conversation about the debt ceiling, the official said.
Sequestration is the massive automatic budget cuts that will happen if Republicans and Democrats can't agree by Oct. 1 on next year's spending levels.
Between the lines: If Congress doesn't cut a 2020 spending deal by Oct. 1 then more than $70 billion will be automatically cut from the Pentagon's budget and more than $50 billion will be cut from non-defense spending. For the military, and many members of Congress and the people dependent on the affected government programs, that would be a crisis.
Trump wants $750 billion for the military in 2020 — a massive increase. To get that huge amount of money without breaking the mandatory spending limits, the White House supports the controversial idea of the Pentagon dramatically increasing a war fund called "Overseas Contingencies Operations (OCO), which critics describe as a "Pentagon slush fund."
"The big battle is going to be spending," a senior White House official told me. "The president is able to fund his priorities with the OCO budget. The Democrats, less so. So as we get into the next round, they [Democrats] need a spending caps increase more than we do."
Ironically, Mulvaney, who used to be a vocal opponent of the OCO slush fund, now supports the idea of using it to circumvent mandatory spending levels, according to a source who's discussed it with him.
I asked a senior White House official how it wasn't hypocritical for Mulvaney to now support dramatically increasing the OCO slush fund when he'd previously railed against its misuse when he was a fiscally conservative member of Congress.
"Yes," the official replied. "You can say that Mulvaney fully recognizes the inconsistencies between this and his previous arguments. There's no question about that."
Go deeper: Under GOP control, budget deal blows through spending caps
Go deeper