Nigeria postpones election 5 hours before polls open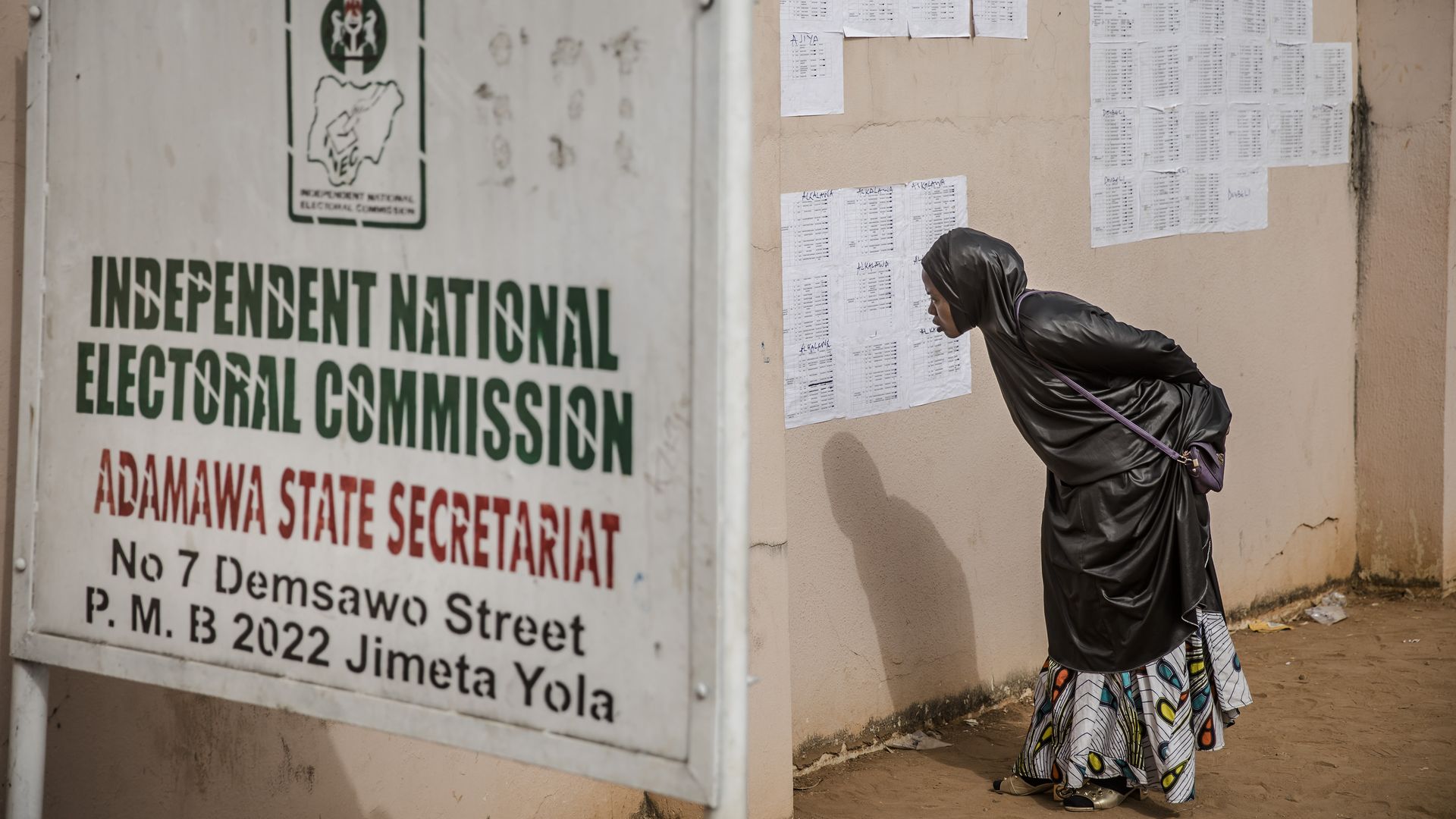 Five hours before polls were set to open, Nigeria's electoral commission announced it was postponing the highly anticipated national election to Feb. 23 due to logistical issues, the BBC reports.
Why it matters: Many Nigerians had traveled long distances to get to their proper polling stations, and the delay could now dampen voter turnout, according to the BBC. Nigeria's 2015 elections were also postponed, but this year's announcement just five hours before polls opened is a new record. The winner of the election will govern a country with massive unfulfilled economic potential and worsening humanitarian and security crises.
Go deeper: The battle to lead Nigeria
Go deeper