Medical schools get a dose of health policy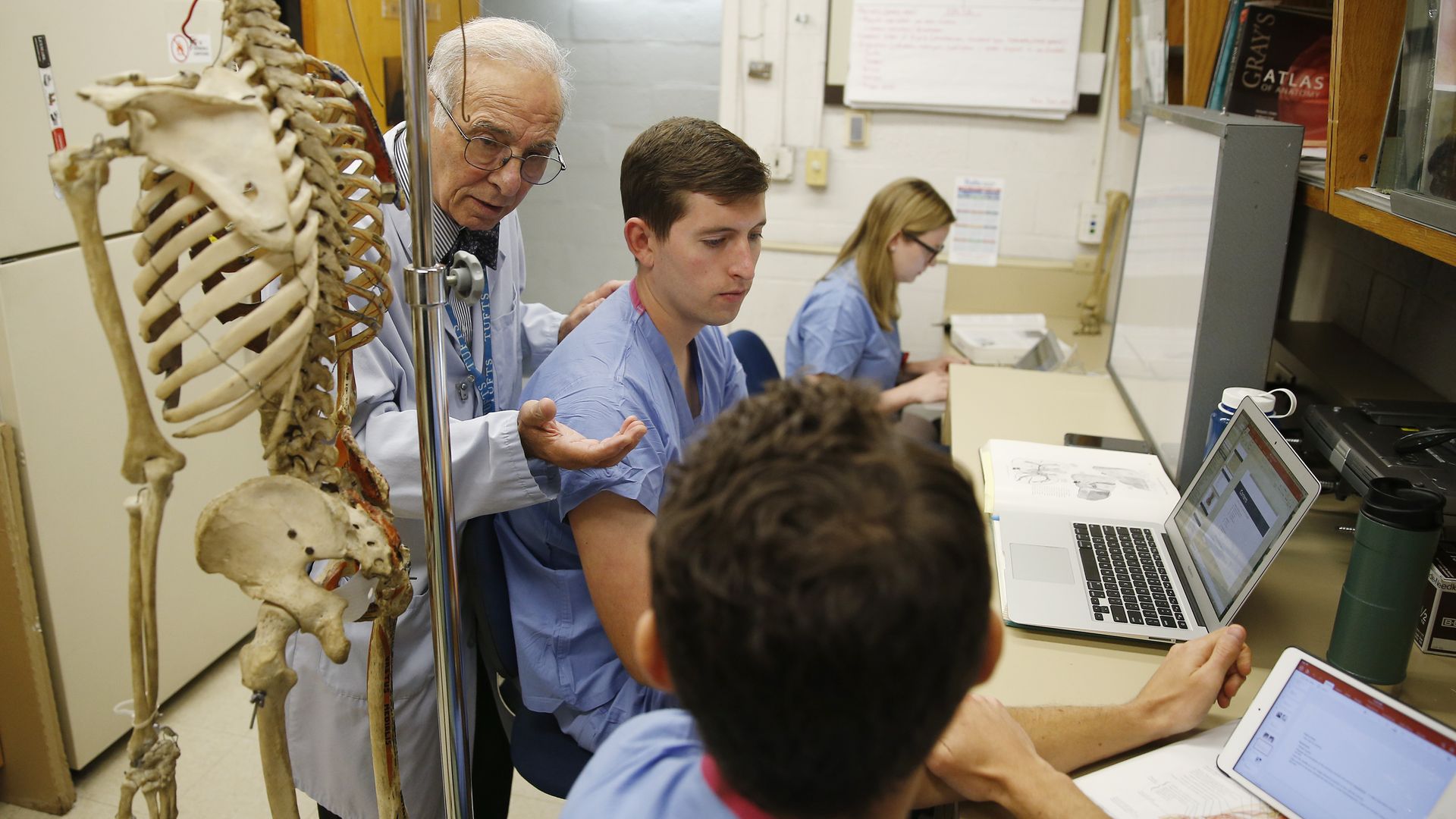 Health policy is all the rage — in politics, economics and now, increasingly, in medical school.
Why it matters: Policy decisions have a big impact on providers, and med students are pushing for a curriculum that will give them a better grasp of the broader health care system, outside of clinical practice, Bloomberg Law reports.
"They know that the world is changing around them, but they don't always know what those changes are," Jonathan Oberlander, who chairs the Department of Social Medicine at the University of North Carolina, Chapel Hill, told Bloomberg Law.
Med students' options can include new electives, a 3-week immersion course and even a mock congressional hearing in which students play on the roles of various interest groups to learn "just how difficult the politics are," Oberlander said.
The organization that accredits graduate programs is also imposing a new rule this year to "incorporate consideration of value, delivery, and payment into their care" into residency programs, per Bloomberg.
Go deeper