The Schultz effect: Liberals own 2020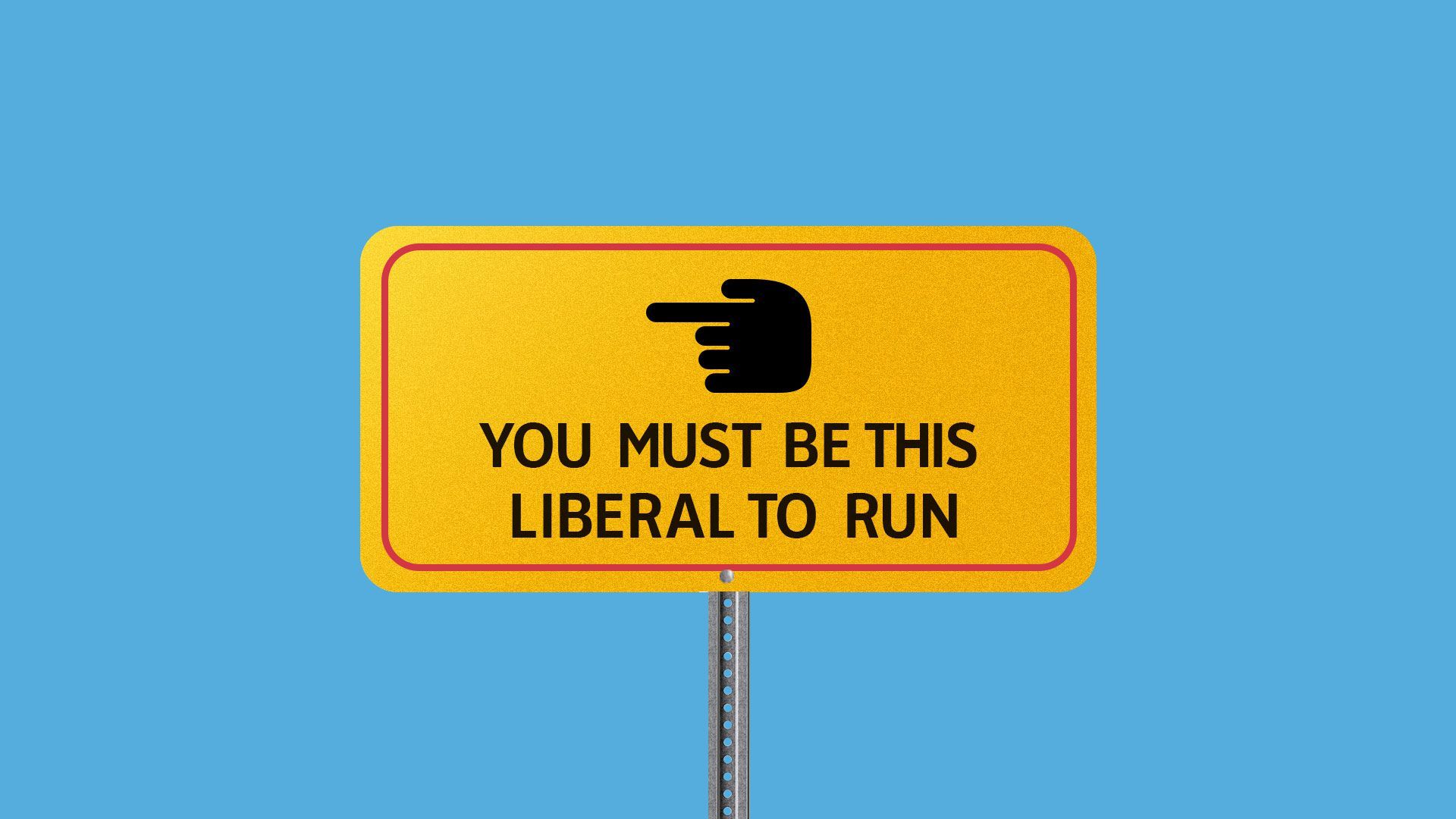 The rising Democratic enthusiasm for big government liberalism is forcing a trio of leading 2020 contenders to rethink jumping in, several sources tell Axios.
What's happening: Michael Bloomberg and former Virginia Gov. Terry McAuliffe, each of whom were virtual locks to run, are having serious second thoughts after watching Democrats embrace "Medicare for All," big tax increases and the Green New Deal. Joe Biden, who still wants to run, is being advised to delay any plans to see how this lurch to the left plays out. If Biden runs, look for Bloomberg and McAuliffe to bow out, the sources tell us. 
The Democratic attacks on Howard Schultz, after he said he was considering an independent bid, reflect the current party's limited appetite for moderation.

In "Schultz Derangement Syndrome," conservative N.Y. Times columnist Bret Stephens wrote: "[T]he neuralgic reaction to his bid says something about the ideological drift of the Democratic Party."
Iowa polling by a prominent 2020 hopeful found that the Democratic electorate has moved sharply left.
For instance, the polling found that "socialism" had a net positive rating, while "capitalism" had a net negative rating.
Bloomberg is going ahead with expensive preparations for a campaign: He directed his staff to prepare a launch plan for him, after he received an encouraging response from a business audience in Northern Virginia 10 days ago.
Kevin Sheekey, his close adviser, was spotted in Washington yesterday on a recruitment mission for campaign talent.
If Bloomberg ran, he would argue that no candidate in the race has done more to save the environment and support gun control.
Be smart: The decision on whether to enter the crowded 2020 field is becoming a math problem. Just one moderate candidate could have an advantage, with a bunch of progressives splitting the liberal vote. But multiple moderates could be splitting too small a slice.
Go deeper