Tomorrow's cars need a new kind of workforce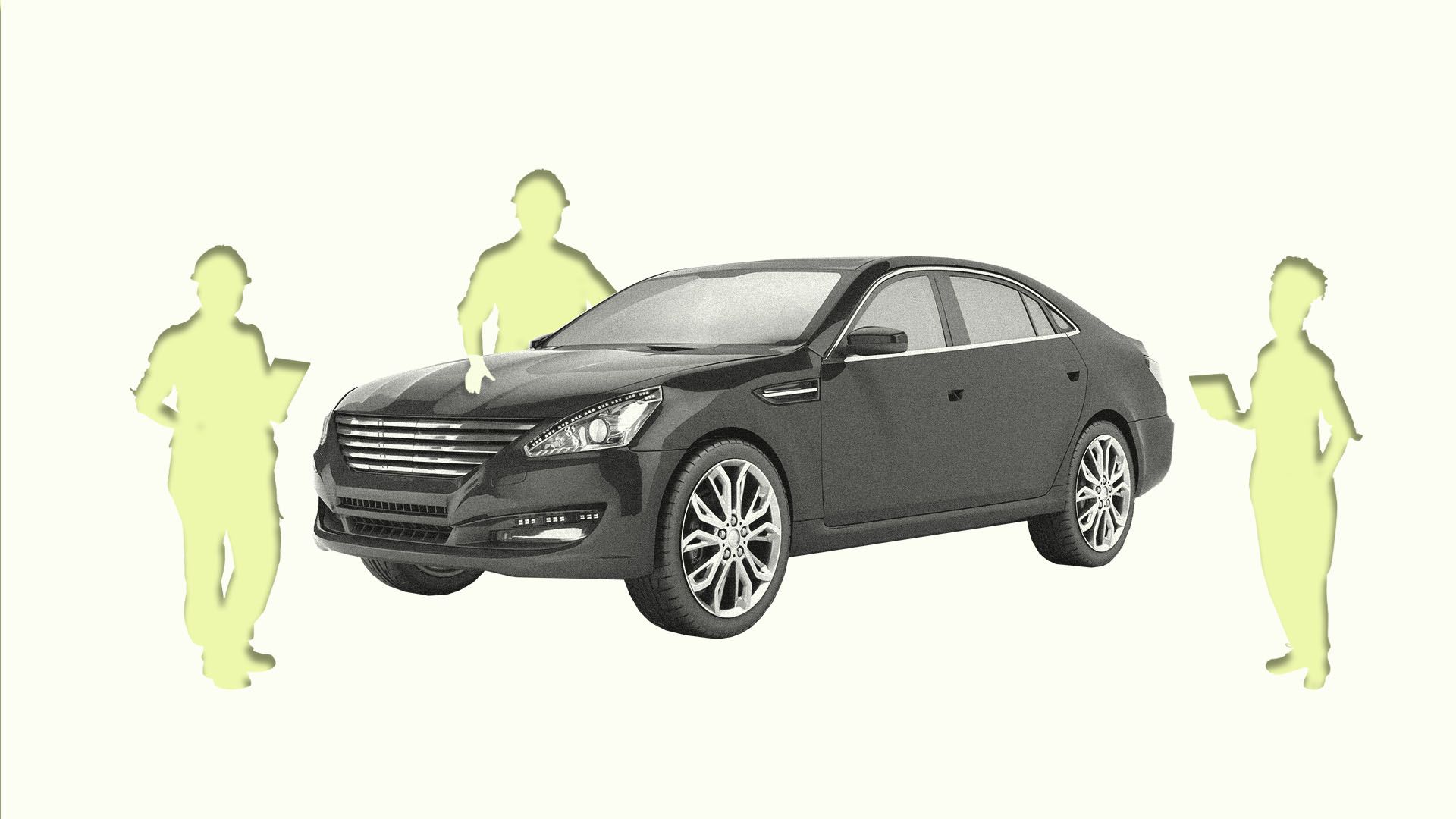 We're on the cusp of the most dramatic shift in transportation in a century, but red flags from a series of experts warn that America's workforce is not prepared to meet the needs of the digital mobility era.
Why it matters: The advent of self-driving and electric cars will require a workforce with new, advanced skills to create, manage and maintain them. But there's likely to be a serious shortage of people with those skills — so experts say governments, corporations and educational institutions need to work together to create modern training programs to fill the gaps.
The big picture: Truck drivers and taxi drivers are often singled out as the most likely to be displaced by autonomous vehicles. But the Brookings Institution estimates that digital mobility, including AVs, will change the jobs of more than 9.5 million workers — or more than 1 out of every 20 U.S. workers.
New jobs will be created, too. Self-driving and electric cars will help create more than 100,000 U.S. jobs in the next 10 years, says Boston Consulting Group.
As many as 30,000 broadly trained computer engineers will be needed to develop these cars of the future, according to BCG — but that's six times the expected number of graduates.
Instead of specialists like today's chassis or powertrain engineers, these new engineers will need to be cross-functional "tinkerers," with expertise in math, physics, artificial intelligence, machine learning, robotics, data sciences and software, per BCG.
Another 70,000 skilled trade workers will be needed to support AVs — everything from electric vehicle mechanics and AV safety drivers to remote-support staff and fleet operators.
The changing workforce demands are already forcing automakers and their suppliers to make big strategic bets.
GM purchased Cruise Automation, Ford invested in Argo AI and Aptiv bought nuTonomy — moves all made at least in part to boost internal talent pools.
While preparing to close 5 North American factories and eliminate 15,000 jobs, GM is shifting thousands of engineers to work on AVs and EVs, doubling its resources on new mobility efforts.
But these actions don't begin to address the current and future skills gap, experts argue.
The public sector, including educational institutions, also needs to step up, by modernizing curricula and enabling new certifications, says Adie Tomer, a fellow in the Metropolitan Policy Program at Brookings.
"We need government to be just as nimble as the private sector, in order to keep pace from a workforce perspective. Otherwise, we'll get to a stage where it will be clear that there's a gulf between what's technically possible and what we are able to execute at scale."
— Adie Tomer
What we're watching: An initiative by the Detroit Mobility Lab could be a model for these efforts.
It created the non-profit Michigan Mobility Institute to train professionals and tradespeople in artificial intelligence, robotics, cybersecurity, and other fields.
Working with leading Michigan universities, it aims to offer the first "Master of Mobility" degree starting in 2021.
Go deeper