FBI worries drones could disrupt Super Bowl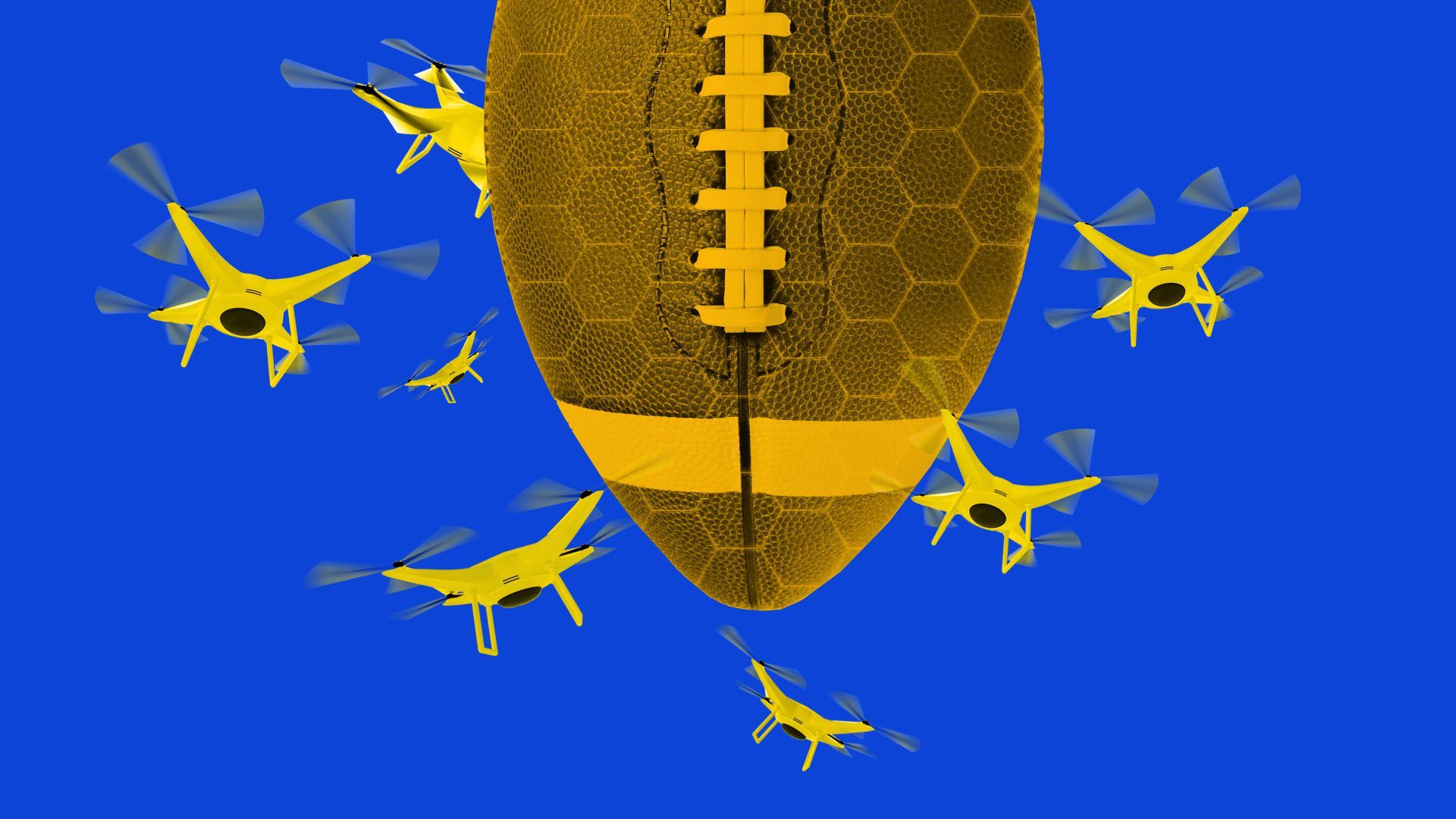 The inconceivable is conceivable: After a few crazy months, drones are among the worries on the FBI's radar ahead of the Super Bowl in Atlanta, the AP reports.
Driving the news: "The sky above the stadium that will host Sunday's Super Bowl is being 'inundated' with an alarming number of drones, raising the specter of injuries to tourists or others — or a possible collision with aircraft, the FBI said."
Why it matters: As we've seen at airports like Gatwick and Newark, even reports of drones can stretch law enforcement thin and inject fresh peril into already-fraught situations.
Imagine the nightmare if they have to delay or pause the Super Bowl because of some idiot with a drone.
What they're saying:
"[W]e have no idea if [a drone in the air is] friendly, or if it's someone who has nefarious plans and it's weaponized," FBI spokesman Kevin Rowson told the AP.
"It has taken up a lot of time for our agents and for law enforcement officers to be targeting these drones when they could be working on other security measures," he said.
"A drone impact with a fixed-wing aircraft or a helicopter would be catastrophic," said FBI Special Agent John Cronier.
Be smart: Don't fly drones over the Super Bowl.
Go deeper: The drone nightmare is here
Go deeper