3. Trump's self-inflicted slump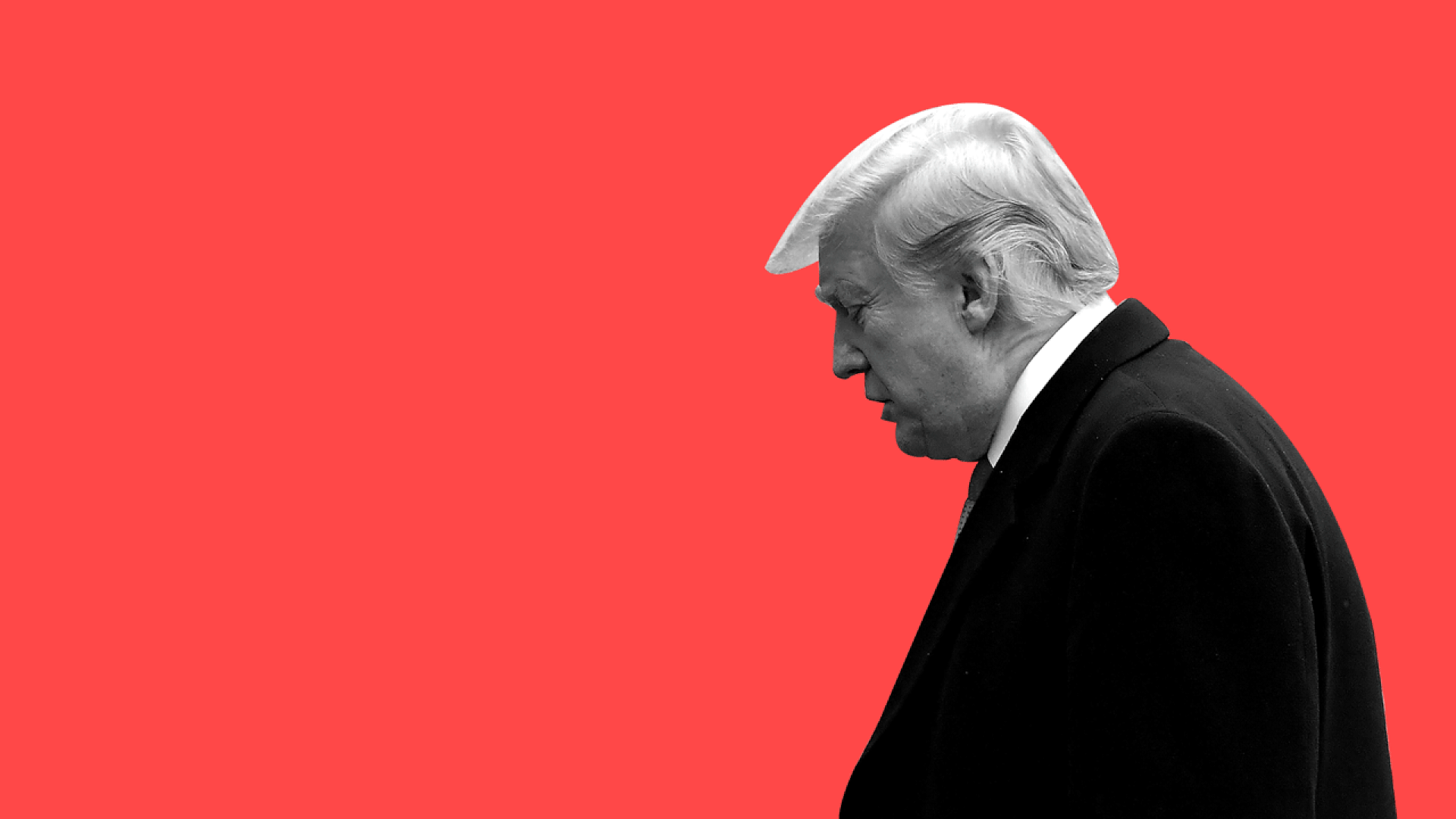 Yesterday was a devastating day for President Trump as he heads into his reelection campaign and an era of divided government.
As Axios' Jonathan Swan puts it: He blinks; he disappoints the people who still love him; he gets no credit for reopening the government, given he already took credit for the shutdown; and we're back where we started after 35 days of pointlessness.
The big picture: The shutdown not only wasted a month of Trump's presidency, but it accelerates a months-long losing streak:
Trump is being outfoxed and outplayed by Speaker Pelosi:

He ended the shutdown without getting anything obvious in return, after caving earlier in the week to her refusal to hold the State of the Union address in the House chamber.
"Pelosi 2, Trump 0," a senior administration official instantly texted me.
Drudge's banner, with a Trump pic: "WALLED IN."
Swan tweeted: "A former White House official texts me, unsolicited: 'Trump looks pathetic...he just ceded his presidency to Nancy Pelosi.'"
Maggie Haberman tweeted: "Not only did Trump alienate moderates with a shutdown, he upset his core 35 percent by caving — and, most significantly for 2020, did it all as Democrats held together on a major issue fight."

Yesterday's indictment of Roger Stone references "senior Trump Campaign officials," "a senior Trump campaign official" and "a high-ranking member of the Trump Campaign":

A "senior Trump Campaign official was directed to contact STONE about any additional [WikiLeaks] releases and what other damaging information [WikiLeaks] had regarding the Clinton Campaign."
The midterm results left Trump weaker in battleground states than many people in his orbit seem to realize.

As Jim VandeHei and I pointed out in November: "[A]ll the big trends are working against Trump and the GOP."

Trump's election and Year 1 juiced the record bull run, but the stock market wobbled and dipped in Year 2:
Be smart: An adviser to top Republicans told me this week's debacle "rendered Trump impotent."
"Total surrender," the adviser said. "Disorganized, disoriented and now disrespected."
"The Senate Rs were about to cut and run. He had no exit ramp."
"At least it got Stone off the top of the news."
Go deeper