Greek parliament approves Macedonia's controversial name change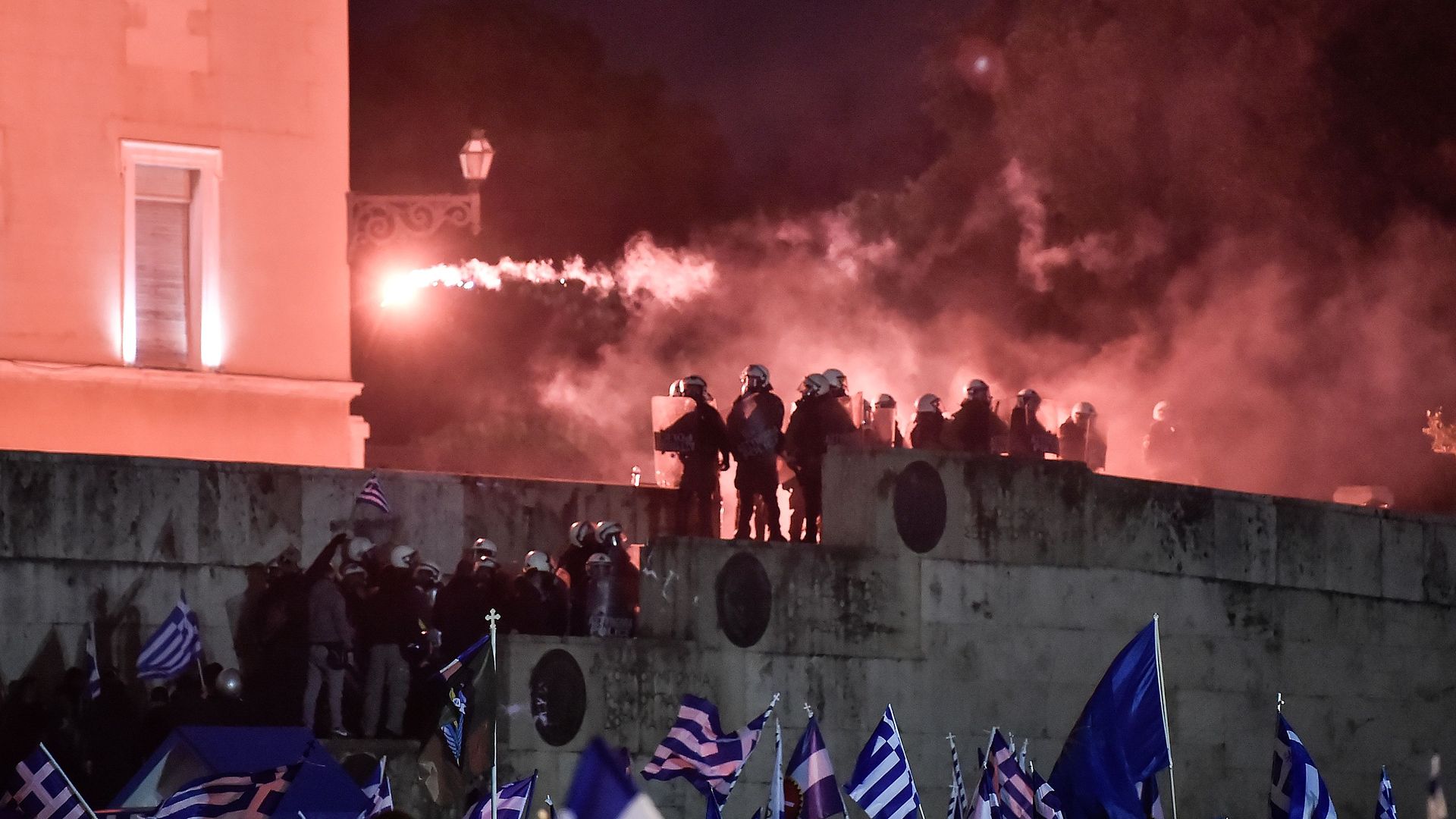 Greece's parliament narrowly approved a deal Friday — 153 votes to 146 — to officially change Macedonia's name to the Republic of North Macedonia, settling a 27-year long dispute that brought tens of thousands of protesters to the streets this week, BBC reports.
The big picture: Ever since Macedonia gained independence from Yugoslavia in 1991, Greece had used its veto power to block the country's admission to NATO and the European Union. Its grievances stemmed from the use of the name "Macedonia," which the country claimed "implied territorial claims by to a Greek province of the same name," per Reuters. 60% of Greeks dislike the deal and believe the Greek government caved to NATO and EU pressures.
Go deeper