How one high school is preparing students for the future of work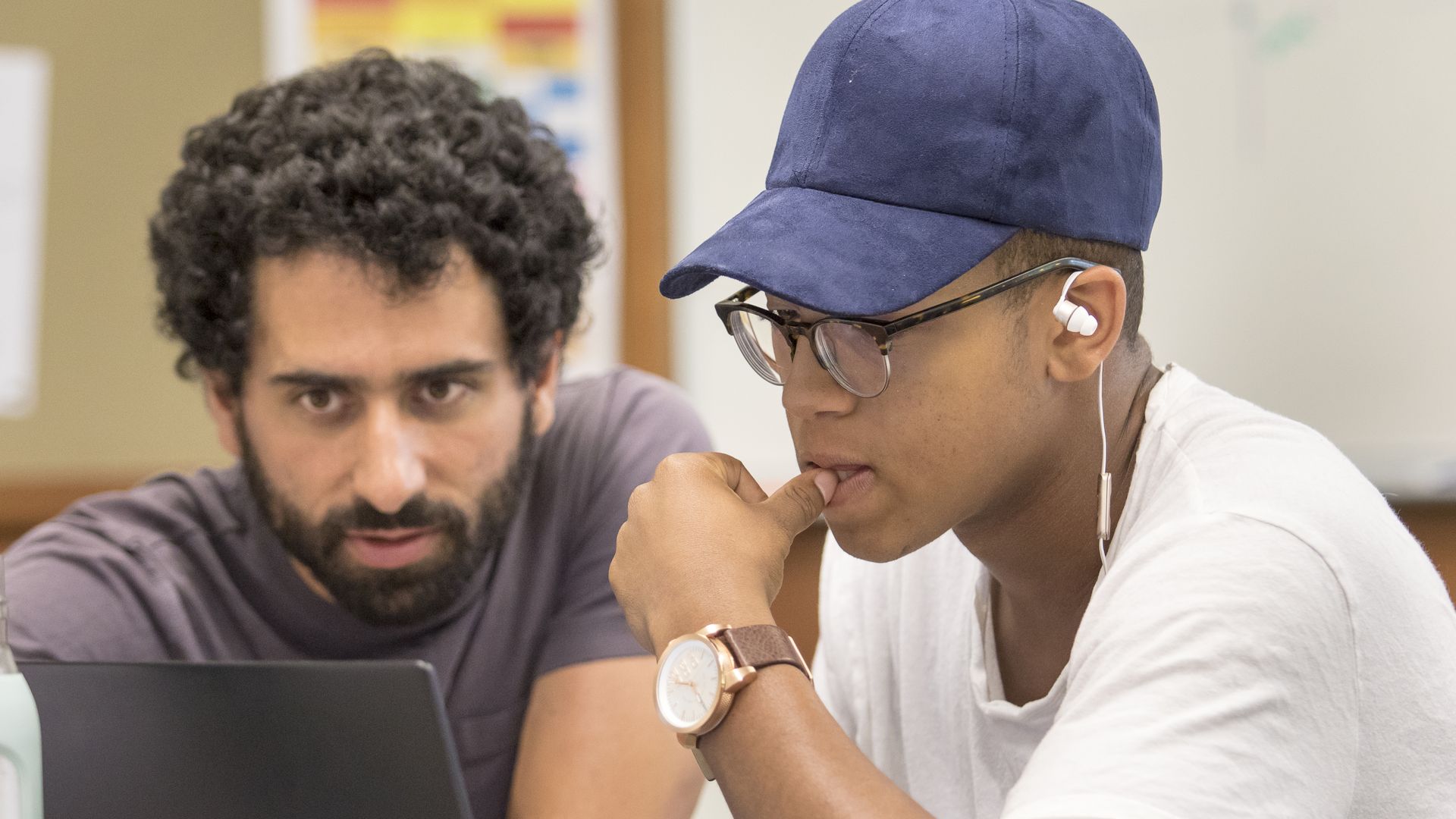 The year I graduated high school, economic anxiety was cresting: The Great Recession was at its worst, and unemployment was hurtling toward 10%.
Now, a decade later, there's a new distant shadow hanging over high schoolers: the prospect of an uncertain, topsy-turvy job market turned on its head by the likes of robots and AI.
Faced with this coming reality, my alma mater — Lakeside, a private prep school in Seattle — is planning a curriculum overhaul that it hopes will ready its students for careers of the future.
The big picture: Lakeside, which counts Microsoft co-founders Paul Allen and Bill Gates among its alumni, has long emphasized tech. Students are given laptops starting in fifth grade, and every high schooler learns programming in math class.
That may no longer be enough, says Lakeside's head of school, Bernie Noe.
The school recently started a yearlong process to turn its curriculum upside down. Faculty visited 23 Seattle-area businesses, government agencies and nonprofits to understand how they hire.
The verdict from the field trips: Everyone wants non-technical skills. "In the age of AI, that's the one thing a computer can't do," Noe says.
A top priority should be teaching students to coexist with artificial intelligence, says Noe: "knowing where their cognitive ability ends and AI's picks up."
Another challenge is to get students comfortable with ambiguous problems, says Noe. "We want to get them in situations where it's not even clear there is an answer. We're 100% sure that's a skill kids will need."
Some of these skills might be better taught in art studios and gyms — or on service trips and internships — than in math or science classrooms.
The reshuffle may cause casualties, too. Some teaching styles, assignments or even entire subjects might be shown the door, Noe says.
I asked several Lakeside sophomores how they think their high school should adapt and what working will be like by the time they start their careers.
NhiVan Tran said: "Computers will be doing a lot of computations and calculations, so I think that careers will not be based on being able to do those calculations, but on how a person uses that information to better their work."
Anya Shukla said: "In my future, I just see more opportunities to explore the uses of AI, or have a career in a field that hasn't been created yet."
Go deeper