Two Americas, divided by how we shop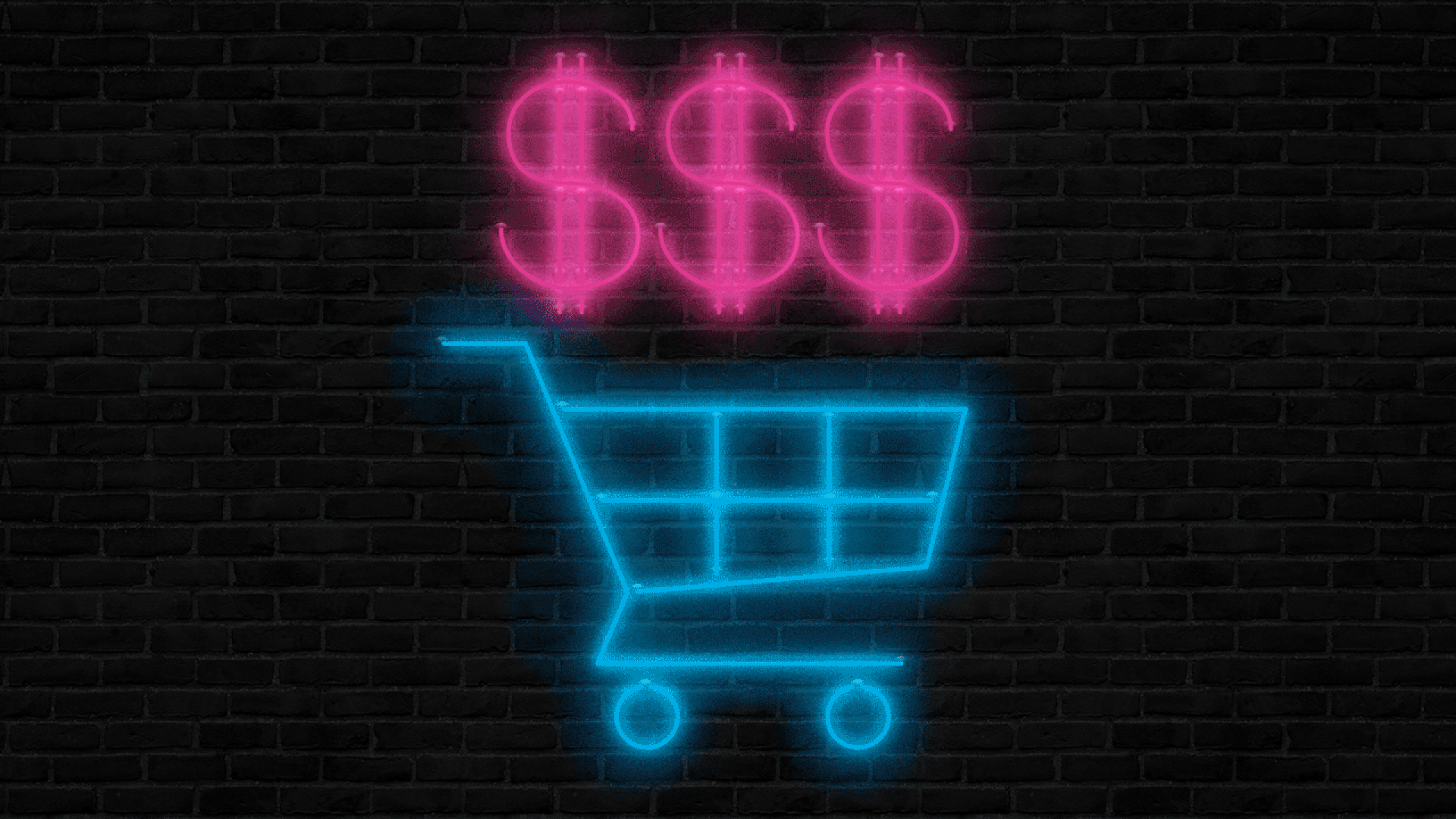 The phrase "future of retail" conjures images of cashier-less groceries, super-fast drone delivery and interactive shopping. But it's instead set to look very different depending on where you live — some Americans will have an array of choice and convenience while others will live in zones barren of retail.
Why it matters: The future of retail will worsen inequality. The affluent will stroll through beautifully designed brick-and-mortar shops injected with state-of-the-art tech. Meanwhile, consumers in lower-income areas and in smaller towns face a future of big-box retailers and basic dollar stores as their local malls decay.
"We like to imagine retail of the future but we're really imagining high-income retail of the future."
— Kasey Lobaugh, chief innovation officer for retail at Deloitte
The top: Scores of innovative companies in retail are using tech and design to get people out of their homes and into stores, says Natalie Bruss of Fifth Wall Ventures, but "the brands we're talking about are not going to have a store that's not in a top-50 market."
Reformation, a clothing store with locations in the glitziest parts of big cities, has created tech-infused dressing rooms that have adjustable lighting to test how outfits look from day to night.
Amazon Go has brought cashier-less shopping, the latest buzzphrase in retail, to six top U.S. cities, including Chicago and New York.
Brands like Away and Warby Parker, which both began online, are building Instagram-friendly storefronts — but only in trendy neighborhoods like Soho and West Hollywood.
The bottom: One of every four malls open today is projected to close in the next five years, according to an analysis by Credit Suisse. The vast majority of those endangered malls are in lower-income, less-densely-populated parts of the country, and are anchored by failing chains like Sears, says Ellen Dunham-Jones, a scholar at Georgia Tech.
As the malls empty out and foot traffic wanes, shoppers outside of large metros will be with few retail options beyond big box stores and a smattering of dollar stores.
The big dollar chains, Dollar Tree and Dollar General, already have 30,000 locations, primarily in lower-income neighborhoods, across the country — and each say they're adding 1,000 per year.
Yes, but: Other big retailers are eager to capitalize on hollowed-out malls, too. Amazon is reportedly seeking out vacant Sears locations to put new Whole Foods stores. And fewer physical retail choices could mean a greater reliance on e-commerce services in some areas.
Why it's happening: Growing inequality in the U.S. has dramatically impacted retail. The bottom 90% has only 20% of the wealth, while the top 1% has upped its share to 40%.
And Americans' discretionary income is shrinking. Income levels aren't substantially increasing, even as more expenses cut into monthly budgets. People are spending their extra money on smartphones, data plans and Netflix subscriptions instead of clothes, toys and books, says Deloitte's Lobaugh.
The bottom line: "If you're living in a neighborhood that's doing well in a prosperous metro area, you're oblivious to what's happening in Tulsa and Dayton," says Stacy Mitchell of the Institute for Local Self-Reliance.
Go deeper: Dollar stores thrive in distressed pockets of America
Go deeper