Shutdown slows FBI's counterterrorism and gang investigations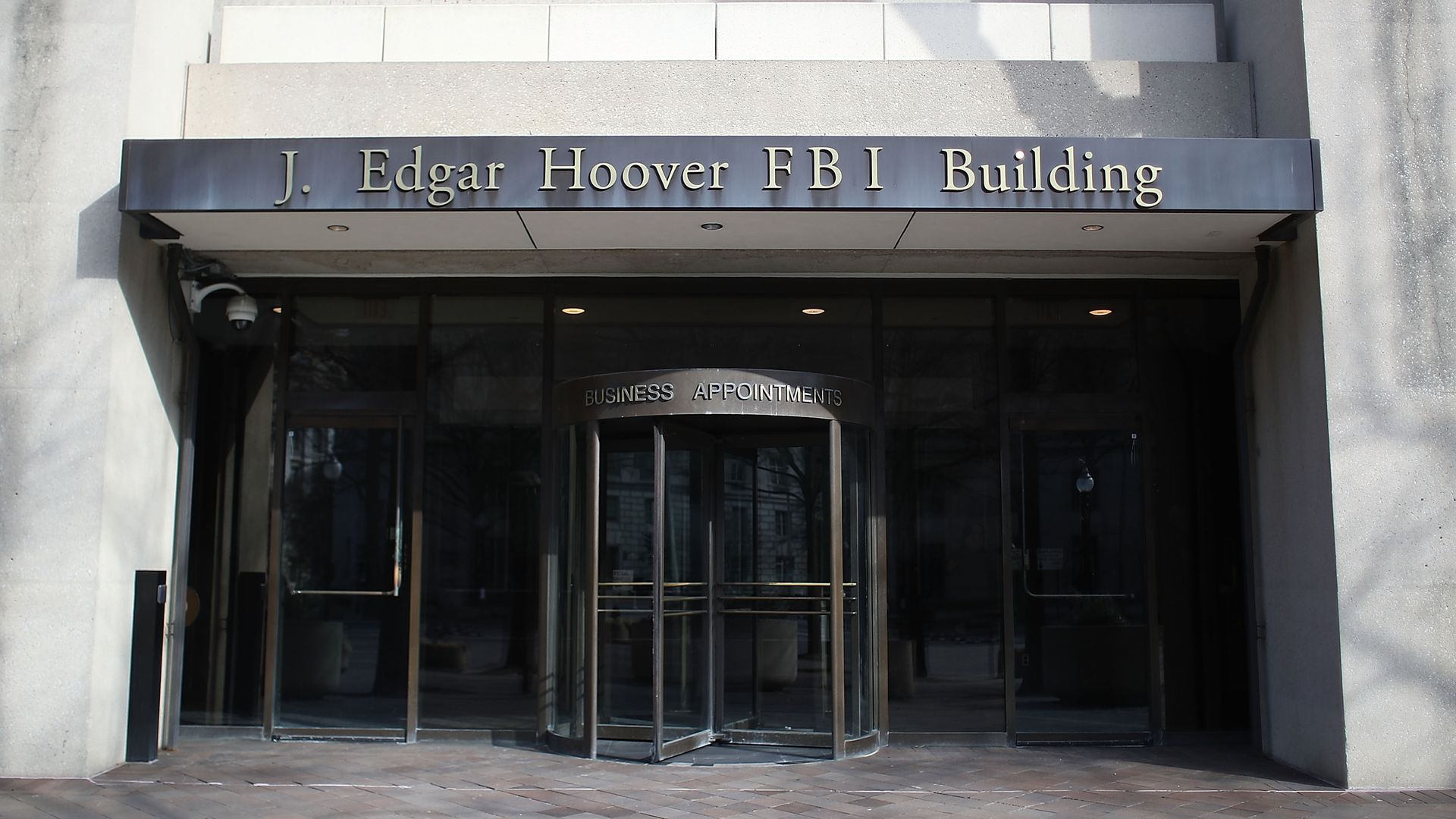 The FBI Agents Association released a 72-page report Tuesday regarding the partial government shutdown's effect on the agency, with one agent saying it "has eliminated any ability to operate."
The big picture: The FBI has had to cancel training and halt operations. The U.S. Attorney's Office is unable to issue grand jury subpoenas. The association already sent a petition to the White House and congressional leaders urging them to come to an agreement to fund the FBI immediately, saying that not funding the agency is a threat to national security.
What they're saying:
"FBI offices … are having investigations stalled, to include delayed forensic interviews of child victims and delaying grand jury indictments on homicides and child sexual assault prosecutions."
"We have lost several sources who have worked for months, and years, to penetrate groups and target subjects."
The central region is operating a long-term MS-13 investigation without a translator. "We have indicted 23 MS-13 gang members. … Since the shutdown, I have not had a Spanish speaker in the Division."
"Our mechanics are cannibalizing out of service vehicles in an effort to replace flat tires."
Go deeper: All the ways Americans are feeling the effects of the shutdown
Go deeper