Rudy Giuliani clarifies Trump Tower Moscow comments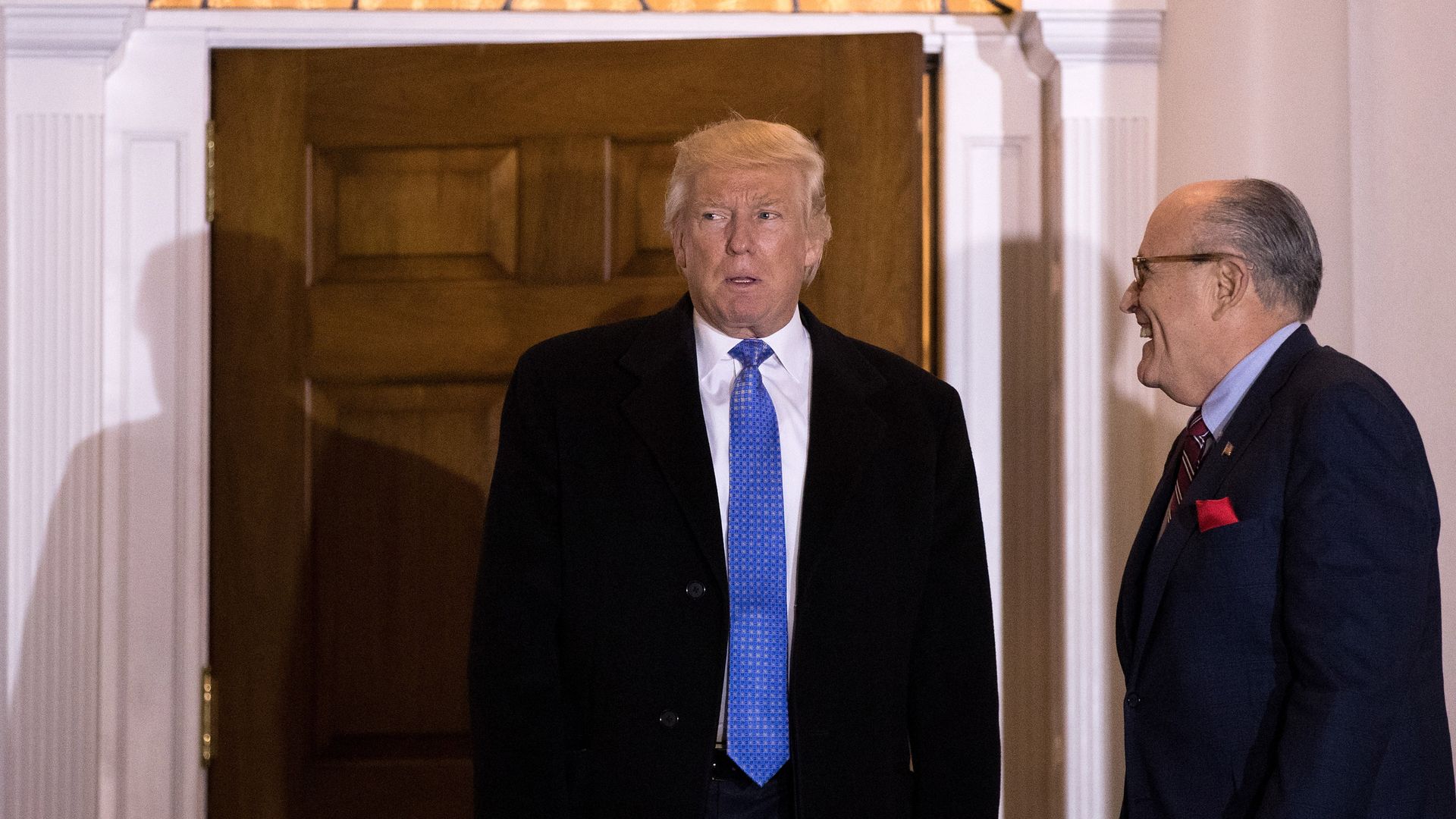 Rudy Giuliani yesterday: "It's our understanding that it, that [talks] went on throughout 2016, not a lot of them, ... but the president can remember having conversations with [Cohen] about it. ... Probably up to, could be up to as far as October, November."
Rudy Giuliani today: "My recent statements about discussions during the 2016 campaign between Michael Cohen and then-candidate Donald Trump about a potential Trump Moscow 'project' were hypothetical and not based on conversations with the President. My comments did not represent the actual timing or circumstances of any such discussions. The point is that the proposal was in the earliest stage and did not advance beyond a free non-binding letter of intent."
Rudy yesterday, quoting Trump to the NYT: Discussions "going on from the day I announced to the day I won"
Go deeper