3. CEOs under more pressure to save society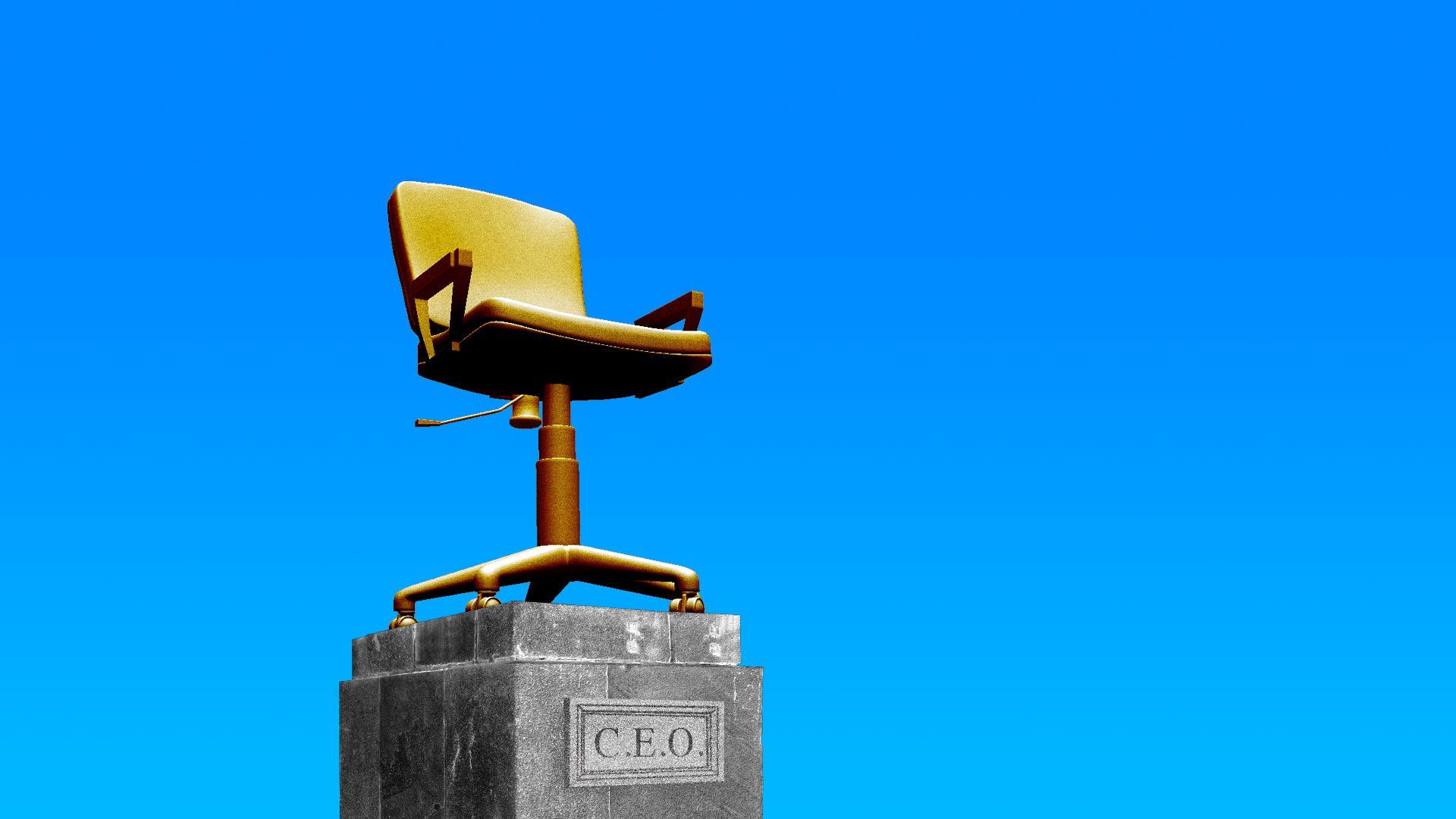 A loss of trust in traditional leaders, like government officials and journalists, is pushing people to develop more trusted relationships at work and with their employers, according to Edelman's 2019 Trust Barometer survey.
Why it matters: This crucial shift in the employee-employer relationship creates new opportunities for CEOs and corporate executives to rebuild societal trust, but it also puts an enormous responsibility on them to address complicated issues, from civic inequality to gun control.
By the numbers: Over three fourths (76%) of the respondents from the latest edition of Edelman's annual Trust Barometer survey say CEOs should take the lead on change rather than waiting for government to impose it, up 11 percentage points from last year.
A majority think CEOs can create positive change in issues like equal pay, prejudice and discrimination, training for the jobs of tomorrow and the environment.
Nearly three fourths (71%) of employees agree that it's critically important for their CEO to respond to challenges, like industry issues (how automation will change jobs), political events (how elections will impact companies), and national crises.
Yes, but: Employers need to be careful about which issues they address on behalf of their companies. A Morning Consult survey last year found that while support for civil and gay rights are less controversial political positions for brands to take, fewer people think companies should speak out for issues around gun control or politics directly.
There are specific tactics, according to the study, that CEOs can employ to rebuild trust in the workplace:
Leading change at the local level by solving problems in the communities in which they operate.
Enlisting employees to have a voice regarding certain issues and empowering them to use it.
Showing commitment to issues inside and outside the organization through philanthropy or workplace trainings.
Failure to address certain issues in a timely or appropriate matter can be just as problematic as the risk in addressing some sticky topics. The study shows that when leaders fail to uphold the values expected of them, people will push to take power back into their own hands, through tactics like marches and organized walk-outs.
The big picture: Last year was a landmark moment for executive advocacy, and the results from this study and others suggest that the trend will continue leading up to 2020 and beyond.
Tech's privacy crisis drove more corporate visibility in Washington. CEOs like Mark Zuckerberg of Facebook, Sundar Pichai of Google ad Jack Dorsey of Twitter testified before Congress for the first time.
Social movements forced chief executives to be more vocal about certain issues, particularly ones linked to viral social movements, like the #MeToo sexual harassment movement or the #MuslimBan immigration movement.
CEOs also began taking the lead to try to find solutions to address society's needs. For example, Amazon CEO Jeff Bezos, Berkshire Hathaway CEO Warren Buffett and JPMorgan Chase CEO Jamie Dimon created a new health care company to attempt to tackle rising health-care costs.
On climate change, CEOs like Apple's Tim Cook and Michael Bloomberg have stepped up with company commitments and advocacy as the U.S. has retreated from international climate leadership under President Trump. 
The bottom line: There's more pressure on CEOs than ever to address complicated issues facing society, and those that don't embrace the opportunity could find themselves dealing with frustrated employees and customers.
Go deeper