Pentagon identifies 3 Americans killed in Syrian bomb blast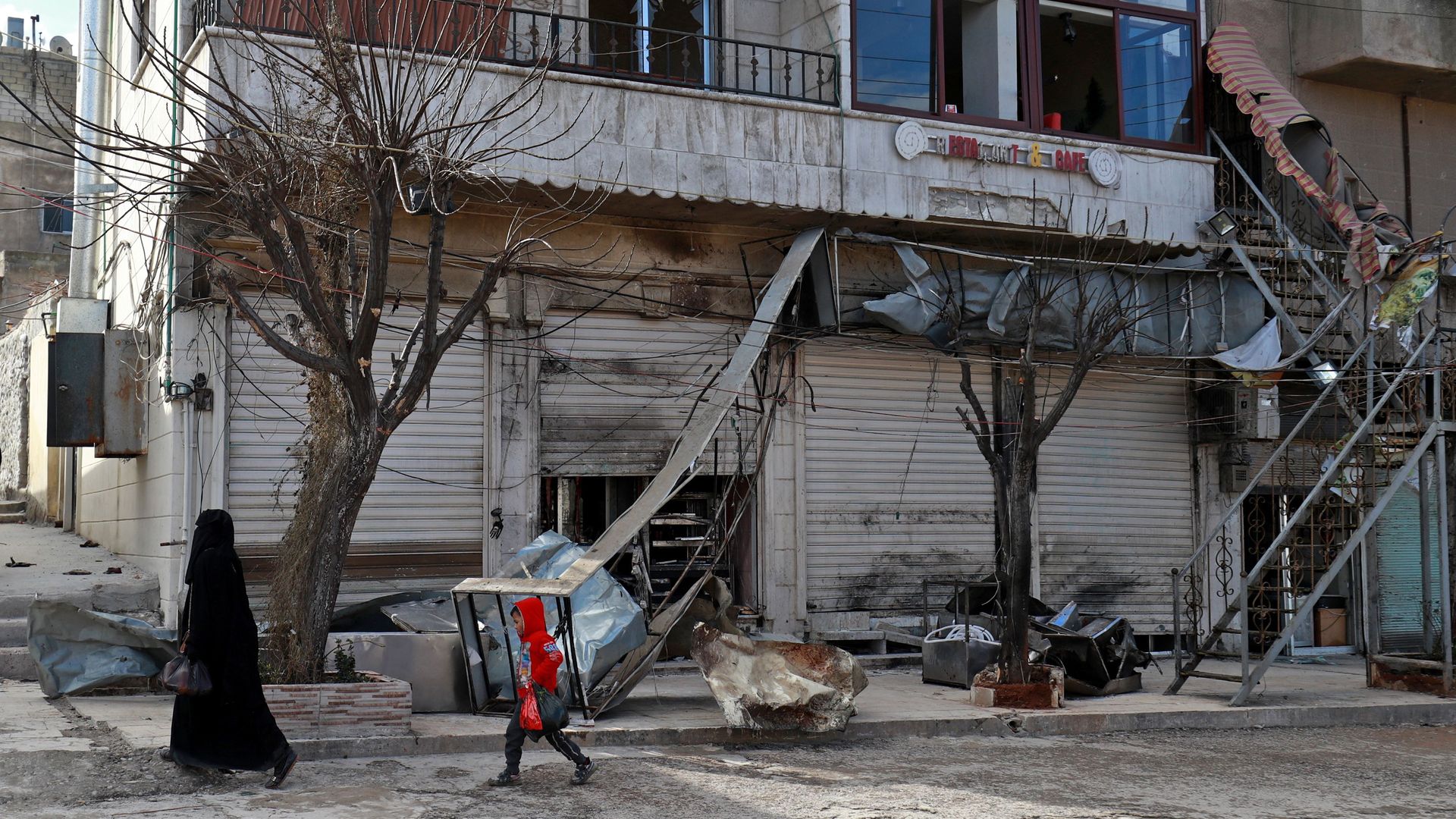 Army Chief Warrant Officer 2 Jonathan Farmer, Navy Chief Cryptologic Technician Shannon Kent and Scott Wirtz, an operations support specialist at the Defense Intelligence Agency, were identified by the Pentagon as those killed in a bomb blast in Syria on Wednesday, ABC reports.
The big picture: The blast marked the deadliest day in Syria for U.S. forces. The fourth American who was killed, who was a contractor, has not been identified. Three other Americans were injured.
Go deeper