Solar storage technology is having its time in the sun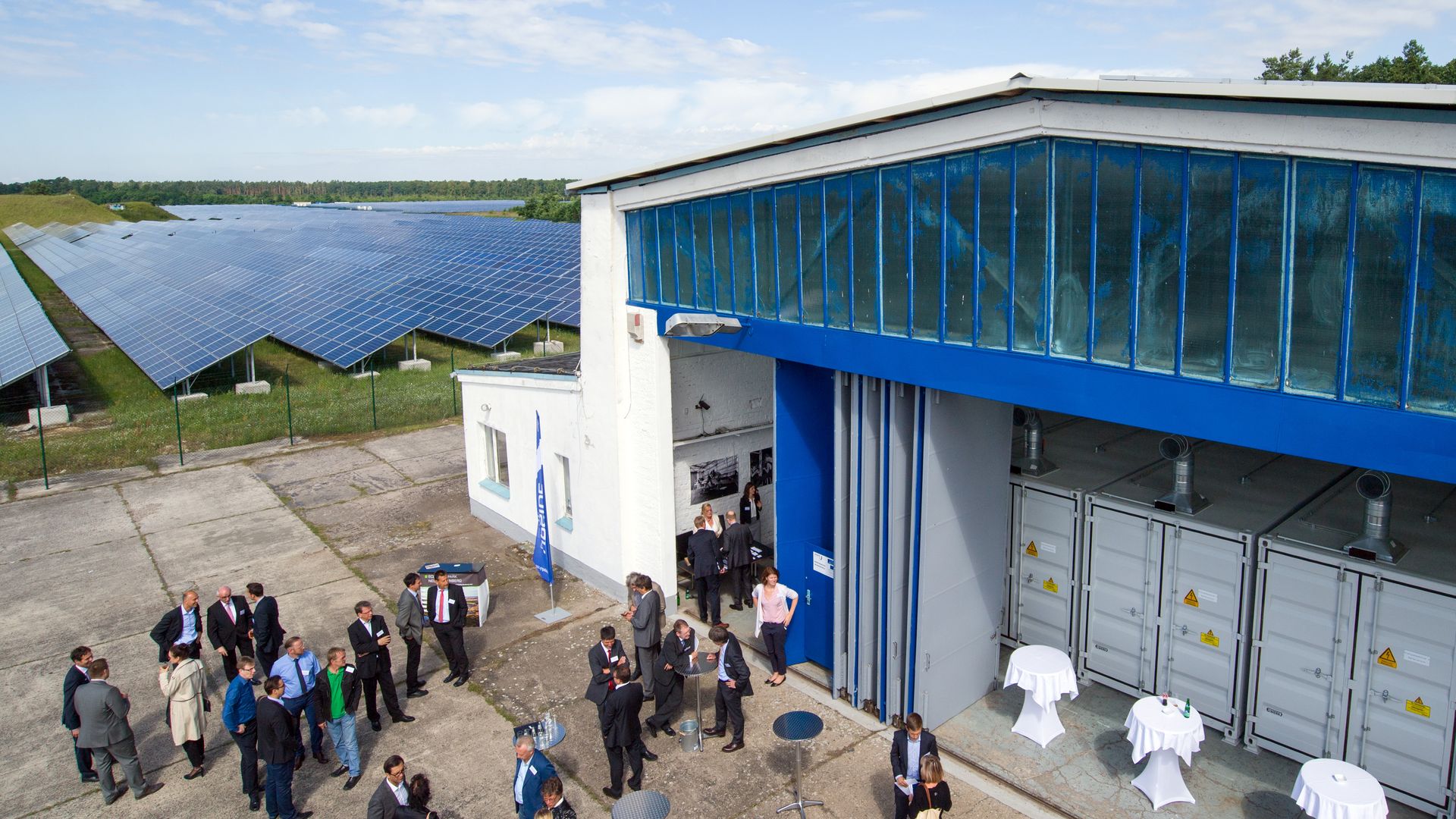 Hawaiian Electric Company just submitted to state regulators seven massive new solar-plus-storage contracts. If built, these would add more than 260 megawatts of solar and, more significantly, over 1,000 megawatt-hours of storage to the Hawaiian grid — more than the total cumulative amount of energy storage deployed across the U.S. between 2013 and 2017.
Why it matters: Solar plus storage is having a breakout moment. The technology allows the power generated by intermittent renewables to be better matched to times when the grid needs it most, which is critical for clean energy growth to continue. It also means that renewables may come to compete more directly with natural gas in some markets, rather than requiring more gas to balance their intermittency, as has been the case so far.
Details: All but one of these contracts came in under 10 cents per kilowatt-hour (kWh). These prices are less than the existing price of fossil-fuel derived power in Hawaii (15 cents/kWh), and would dramatically undercut the cost of fossil fuel power in Puerto Rico, which exceeds (20 cents/kWh).
With Puerto Rico at an inflection point as it considers the possibility of a completely new power sector model amid its rebuilding efforts, it would be well advised to learn from Hawaii's experience.
What to watch: Artificial intelligence will likely be added to more solar plus storage technology in 2019 to crunch massive amounts of incoming data. This could help make use of and discharge storage in a way that, for example, helps consumers to avoid large demand peaks (and thus demand charges) or producers to push power on the grid when it can capture the most value, from both high power prices and revenue from offering ancillary services. This is one of the most logical, and potentially transformative, early applications of AI to the energy sector thus far.
David Livingston is deputy director for climate and advanced energy at the Atlantic Council's Global Energy Center.
Go deeper