1 big reversal: Democrats' support for foreign wars has jumped under Trump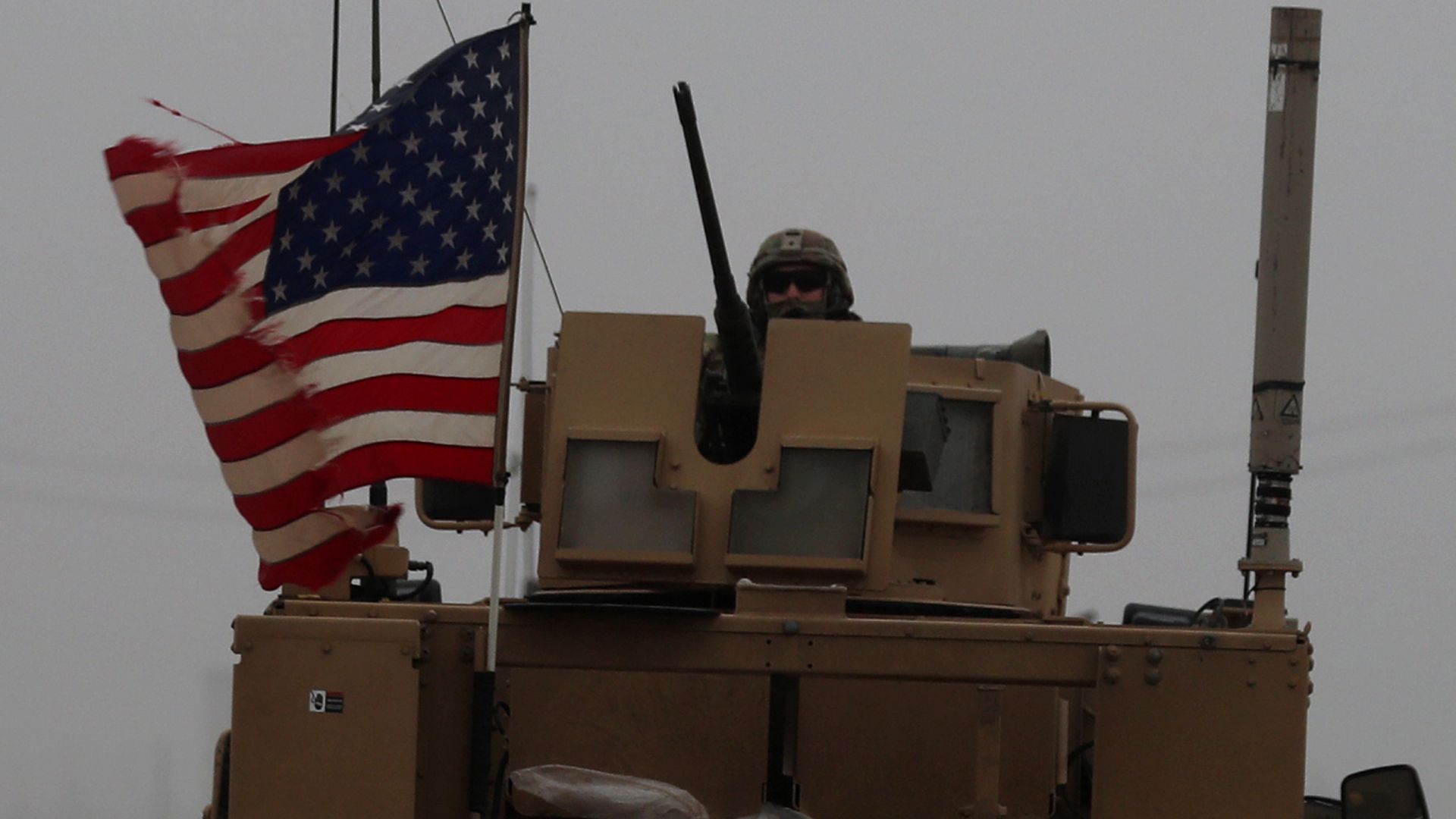 Here's a fascinating example of how President Trump has not only transformed basic beliefs of Republicans, but has also moved opinion among Democrats.
Driving the news: Remarkable new polling data on Syria shows "that the vast bulk of support for keeping troops there comes from Democratic Party voters, while Republicans and independents overwhelming favor their removal," Glenn Greenwald writes on The Intercept.
"The numbers are stark: Of people who voted for Clinton in 2016, only 26 percent support withdrawing troops from Syria, while 59 percent oppose it. Trump voters overwhelmingly support withdraw by 76 percent to 14 percent."
"Throughout the Obama years, polling data consistently showed that huge majorities of Democrats favored a withdrawal of all troops from Afghanistan."
"With Trump rather than Obama now advocating troop withdrawal," that's changed:
"The new polling data shows far more support for troop withdrawal among Republicans and independents, while Democrats are now split or even opposed."
"Among 2016 Trump voters, there is massive support for withdrawal: 81 percent to 11 percent; Clinton voters, however, oppose the removal of troops from Afghanistan by a margin of 37 percent in favor and 47 percent opposed."
P.S. ... WashPost: "A multipronged effort by alarmed U.S. national security officials, foreign allies and Republican hawks in Congress to significantly alter or reverse Trump's decision [to pull out of Syria] was effectively a bust."Go deeper: America's great foreign policy divide
Go deeper