Whole Foods' hermit crab strategy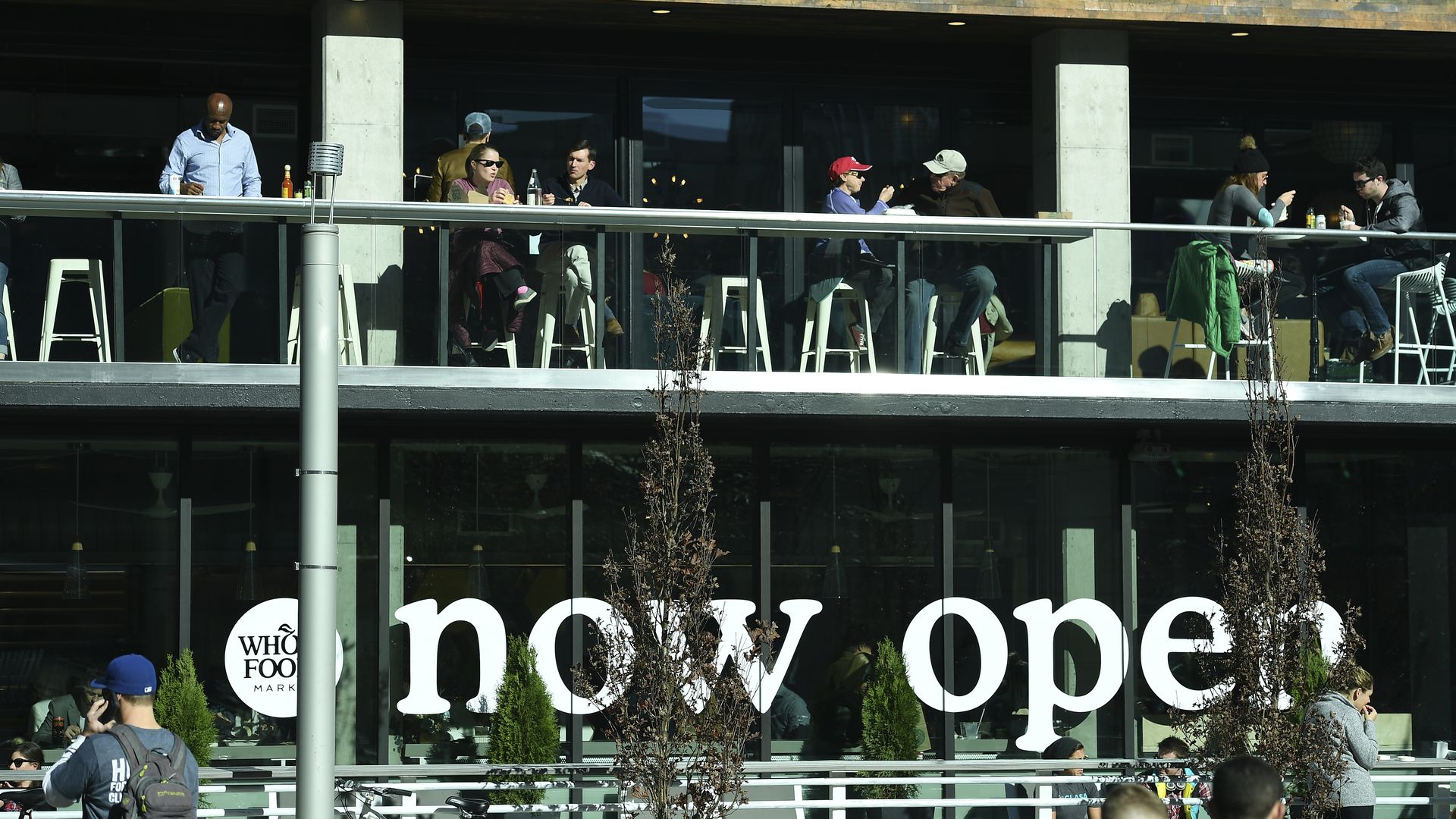 Amazon's Whole Foods is considering snapping up square footage belonging to fallen retail giants like Sears and its subsidiary Kmart, Yahoo Finance is reporting.
Why it matters: Amazon, long the king of online retail, has been overflowing into brick-and-mortar at a frenzied pace. Now, it could expand its grocery footprint into several new states, reports Yahoo Finance.
The big picture: More than 300 Sears and Kmart stores have closed in the last three years.
Many are in areas Whole Foods hasn't broken into, like Montana, Wyoming, the Dakotas, West Virginia, and Vermont.
At an event in Dallas this week, a Whole Foods VP said the company is looking to expand: "If [the best option is] an existing center — second-generation space — that meets all of our criteria … we'll jump all over it."
Cannibalizing shuttered retailers could help Whole Foods move away from its traditional consumer base: relatively high-spending shoppers in urban areas.
Whole Foods' budget stores, called 365, could be an attractive vanguard for the company.
The other side: On Twitter, retail reporter Mitch Nolen cautions that Amazon often makes abortive overtures to down-on-their-luck chains:
Amazon is often said to be interested in the assets of bankrupt retailers, including Toys 'R Us, American Apparel, RadioShack, and now Sears. But it never bids. Whether sincere or not, Amazon is gaining access to a lot of internal data in the process.
Go deeper