1 big thing: The American crises Trump has ignored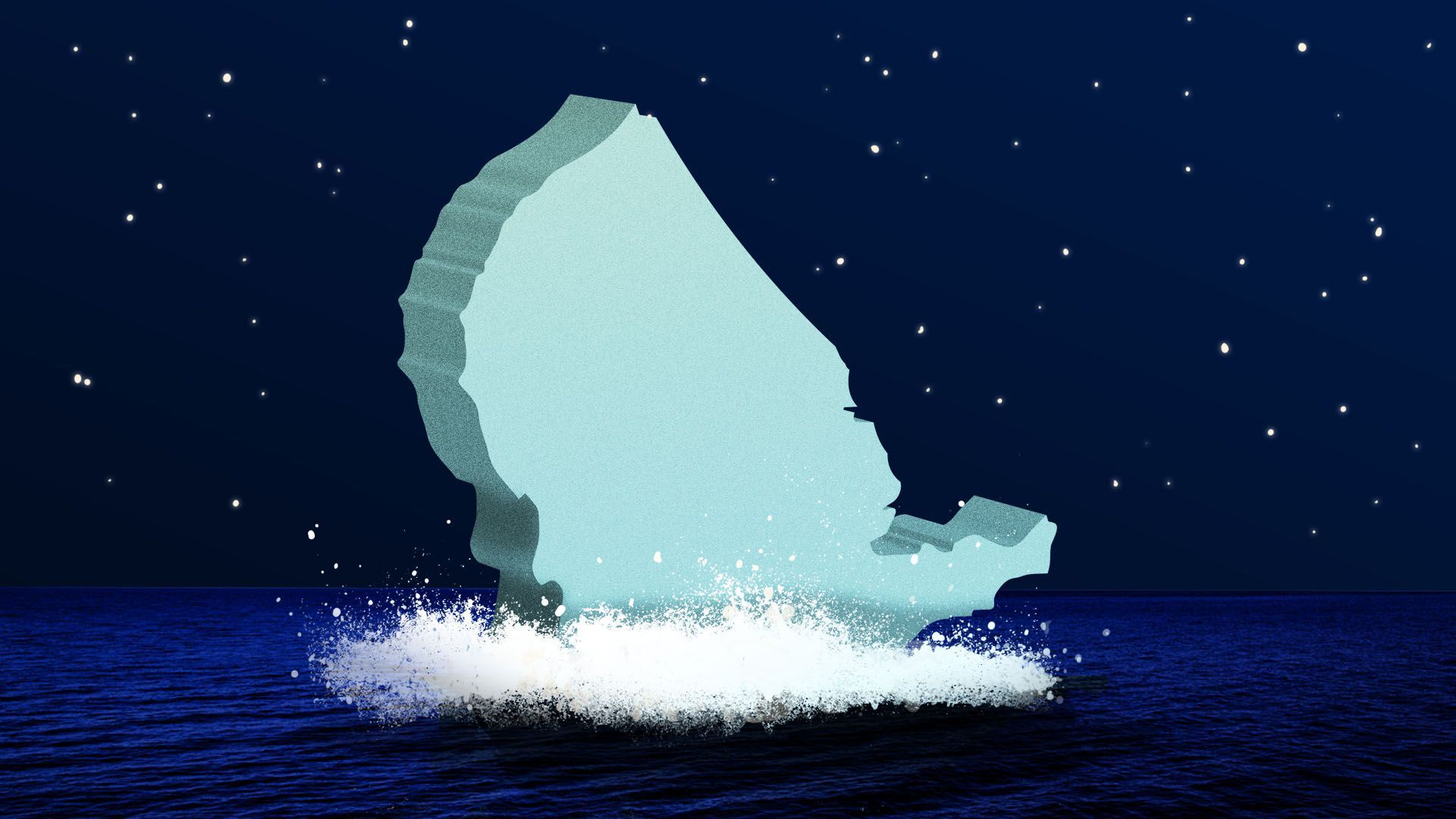 President Trump, and vast parts of the federal government, have been consumed with caravans, walls and a border "crisis" since at least Oct. 16. While the definition of a crisis is highly debatable, the extent of other problems with wider reach and much higher death tolls is not.
Why it matters: The border is a big deal, and the problems are real, but often lost in the shutdown madness is whether the crisis is bigger than other wrongs and injustices impacting American lives.
Since Trump's Oct. 16 tweet about the caravan, 547 people have been shot in Chicago, and 111 people have been killed, according to data from the Chicago Tribune.
86 people were killed in the Camp Fire in Paradise, California. Trump did visit after the fires — but he's now blaming California for not exercising "proper Forest Management" and threatening to cut off emergency aid to the state.
An average of around three men are killed every day in the U.S. by police officers, according to one estimate in the American Journal of Public Health — which would mean around 255 American men had been killed by law enforcement since Oct. 16.
There's no real-time data on deaths from the opioid crisis, but with 67,000 drug overdose deaths in the U.S. every year, according to CDC, it's likely that roughly 16,000 Americans have died of drug overdoses — including opioids — since October.
Suicide rates continue to climb, year over year, despite a healthy economy.
Seven U.S. military officers were killed in Afghanistan since Oct. 16, including six combat deaths. Trump signaled a strategic shift but never addressed the nation about it. 
In Syria, at least 191 civilians were killed by the U.S.-led coalition between Sept. 10 and Nov. 17, according to the Syrian Observatory for Human Rights.
And rather than address a devastating report by government scientists in November on the economic impacts of climate change, Trump simply said he doesn't believe it. The big picture: Per CNN, there are already 31 active declared national emergencies in the U.S., similar to the kind he's thinking of declaring to build his border wall without Congress.
These national emergencies, which allow the president to use special powers to respond to a pressing danger, have ranged from imposing sanctions on foreign nations that interfere with U.S. elections to holding accountable those in Yemen threatening the peace or security of the nation.
Be smart: Imagine if Trump invokes emergency power to build the wall and the Supreme Court ultimately backs him. Future presidents could unilaterally impose their will broadly — because a crisis is in the eye of the beholder. Go deeper:
Go deeper