Indian state "paralyzed" by protests after women allowed into temple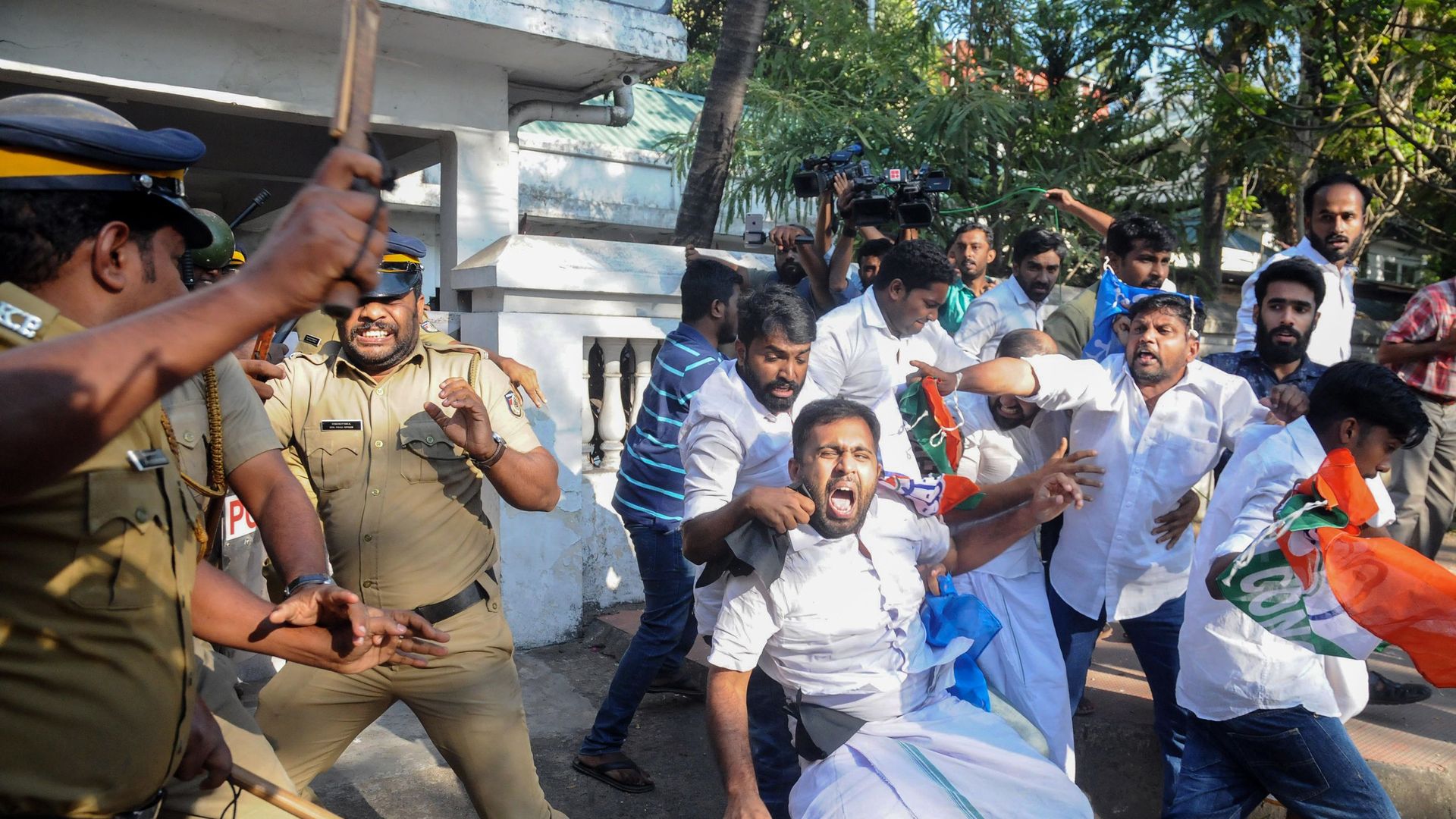 Violent protests have "paralyzed" the Indian state of Kerala, per BBC, after two women made history Wednesday by entering the Sabarimala Hindu temple, which women of "menstruating age" had previously been barred from.
What's happening: Right-wing mobs "hurling crude bombs and stones ... rampaged through the streets of Kerala" today, the Times of India reports. Dozens were injured.
"Right-wing groups, supported by India's ruling Hindu nationalist Bharatiya Janata Party (BJP), demanded a state-wide shutdown. They wanted schools, colleges and businesses to remain closed as a sign of protest," per BBC.
What to watch, from Joydeep Sen of Oxford Analytica:
Prime Minister Narendra Modi and the BJP "will be seeking a second term at the general election likely in April or May. The clashes in Kerala underscore the potential for religious protests to turn violent."
"In the febrile atmosphere of an election campaign in which the BJP will likely lean more heavily on Hindu nationalism, further violent protests are likely. Sabarimala and Ayodhya (where activists want to replace a mosque destroyed by right-wing groups in 1992 with a Hindu temple) will be key points of reference for Hindu nationalists."
Go deeper