Channels starting to get cut as cable TV struggles for life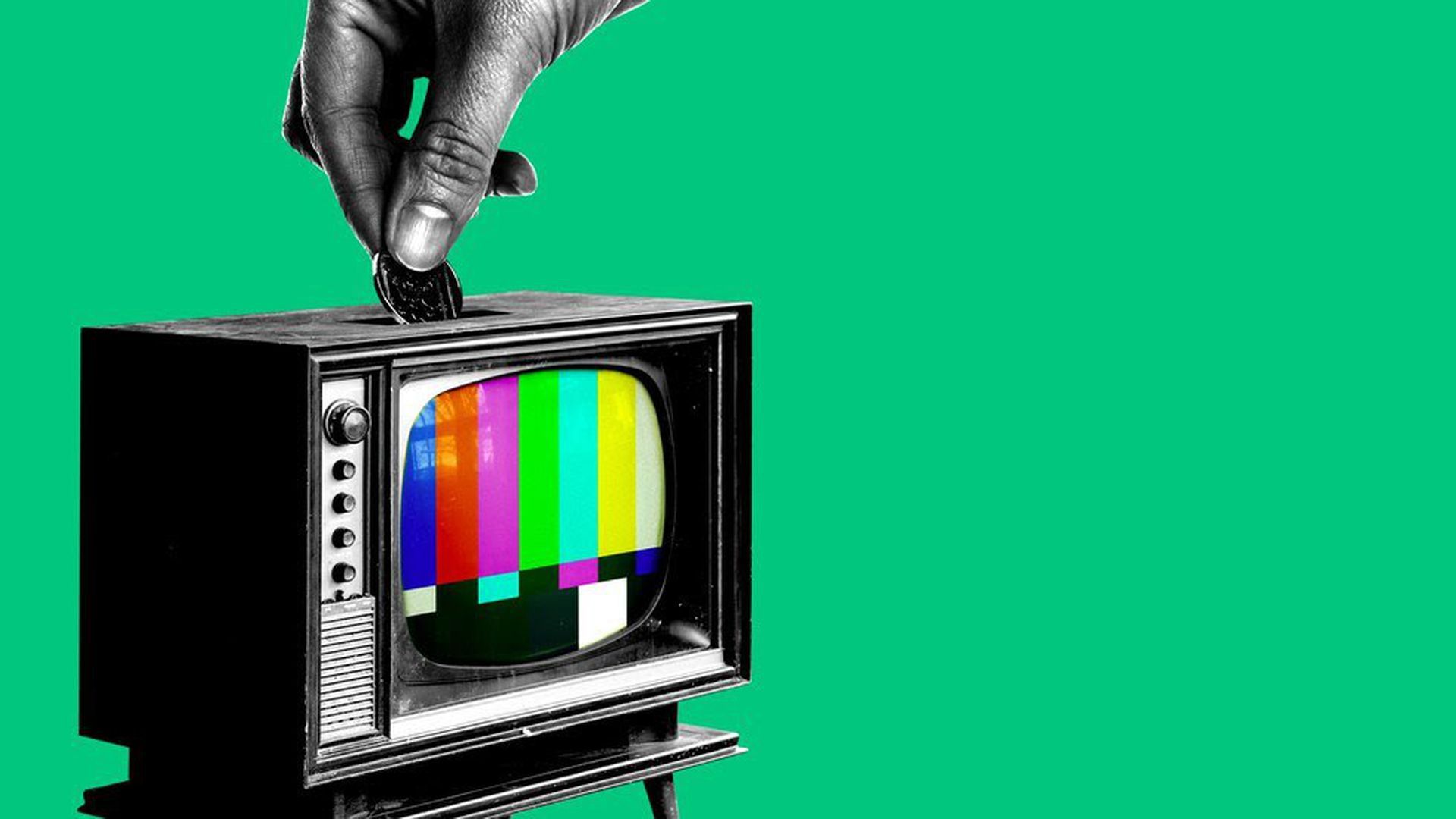 Cable and satellite companies are struggling to reach deals with TV channels over how much they should have to pay for the content those channels provide.
Why it matters: These disputes, driven by a shrinking traditional TV market, are leading to more programming blackouts for consumers, and could be forcing some smaller, niche cable channels out of business altogether.
Driving the news: Both Comcast and Verizon FiOS (Verizon's cable arm) announced ahead of the New Year that they will drop Fuse, the music-oriented cable channel that's backed by Jennifer Lopez, on Dec. 31.
Comcast said Fuse is "similar to content that also is available on other networks" that it carries, like BET or Pop. Verizon said Fuse was getting too expensive for the viewership it was driving.
Fuse CEO Michael Schwimmer alluded to a recently-expired Department of Justice consent decree from the 2011 Comcast/NBCU merger as part of Comcast's decision to drop the channel. He said Verizon's actions were "inconsistent" with its public posture regarding diversity.
Between the lines: Fuse isn't the only content provider to lose or risk losing distribution as telecom companies reevaluate what content to include in bundles.
FiOS and Disney came very close to being unable to reach an agreement ahead of the New Year's Day deadline, avoiding what would have been a programming blackout of Disney channels, including ESPN, for consumers.
So did Charter's Spectrum and Tribune Media. The companies agreed to extend a New Year's Day deadline to renegotiate their contract to this Wednesday, dodging what would have been a programming blackout of lots of local TV stations for millions of Spectrum customers across the U.S.
Dish Network has yet to reach an agreement after several months with both Univision and HBO over distribution costs. Dish CEO Charlie Ergen told analysts in August that the dispute between Dish and Univision is "probably permanent."
The big picture: The rise of cord-cutting (people ditching cable packages for cheaper digital options) is beginning to reduce financial margins at cable and satellite providers, and channels that aren't driving a lot of viewership are paying the price.
Be smart: Small niche channels, like Fuse, are the most susceptible to being dropped.
Go deeper