Apple issues rare earnings warning, citing China woes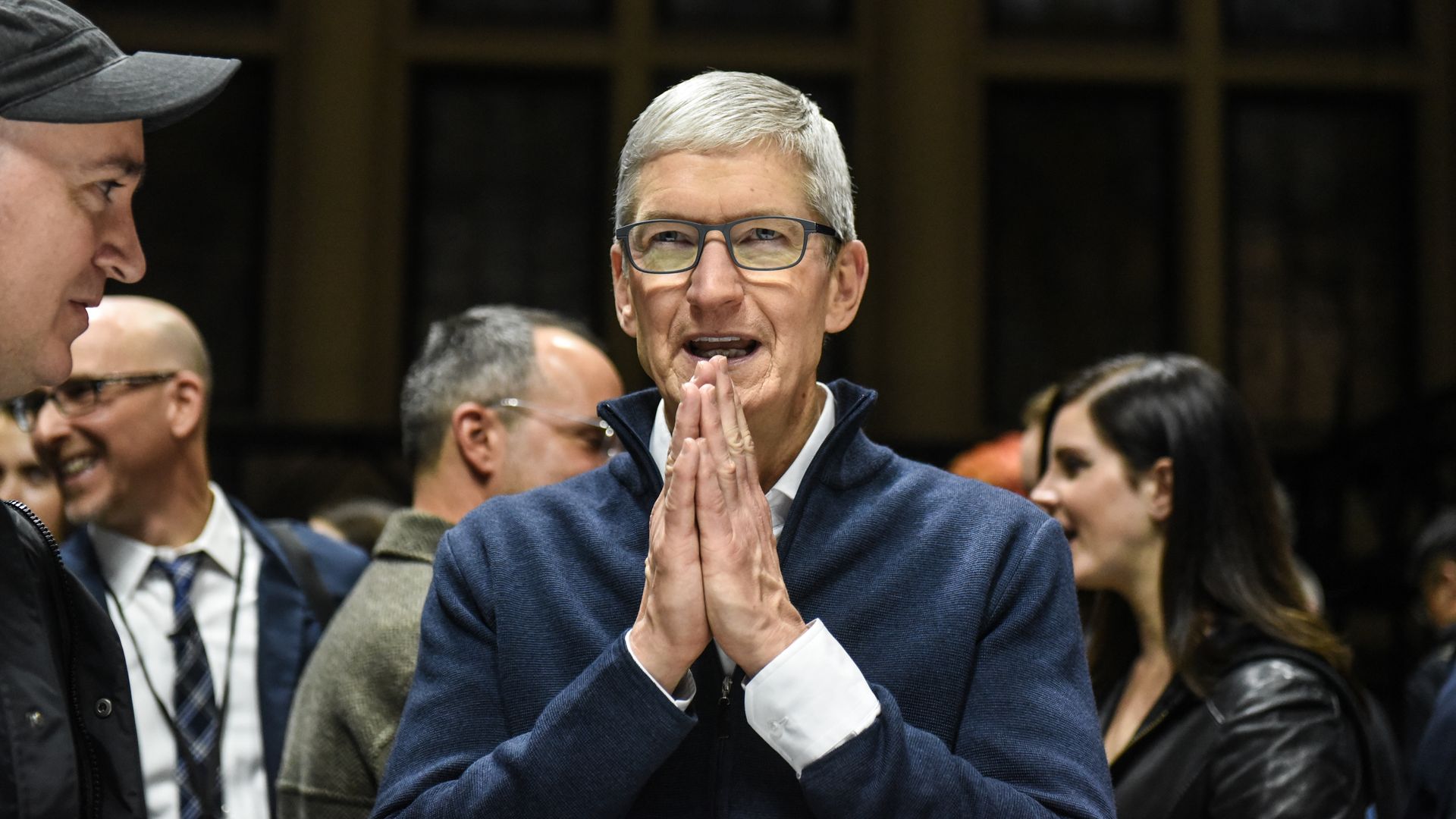 Apple warned Wednesday that revenue from its holiday quarter will fall short of prior estimates, a rare occurrence for the iPhone maker.
Why it matters: Apple is one of the world's biggest companies and a significant driver of the tech economy. The company said it now expects revenue of around $84 billion, down from a prior estimate of between $89 billion and $93 billion.
Shares fall: Apple's stock tumbled once after-hours trading resumed after a brief halt. Shares changed hands recently at $146.10, down $11.82 or nearly 7.5%.
In a letter to investors, CEO Tim Cook blamed slow iPhone sales in China for the shortfall.
"While we anticipated some challenges in key emerging markets, we did not foresee the magnitude of the economic deceleration, particularly in Greater China," Cook said. "In fact, most of our revenue shortfall to our guidance, and over 100 percent of our year-over-year worldwide revenue decline, occurred in Greater China across iPhone, Mac and iPad."
Cook added that the trade war between the U.S. and China exacerbated the weakening economy there, and that he hasn't seen any signs Apple has been targeted by the Chinese government.
The context: There had been hints of weak iPhone demand for weeks, with a number of reports of suppliers and contract manufacturers cutting production plans. Yet similar reports have also appeared after strong launch quarters, too.
Outside of the iPhone and China, Apple said its business was strong. Cook said Apple's non-iPhone businesses (aka services, Mac, iPad, wearables and accessories) up 19% year-over-year. However, the iPhone is the biggest driver of Apple's sales and profits.
Thought bubble, via tech editor Scott Rosenberg: Apple's warning, while rare and a temporary shock to its shares, is probably more alarming for the wider world, since Apple's visibility into what is actually happening in China is likely to be more reliable than more official info on the state of Chinese economy. In other words, this could be worse news for China — and the world economy — than for Apple specifically.
Go deeper