Netflix takes on the movie industry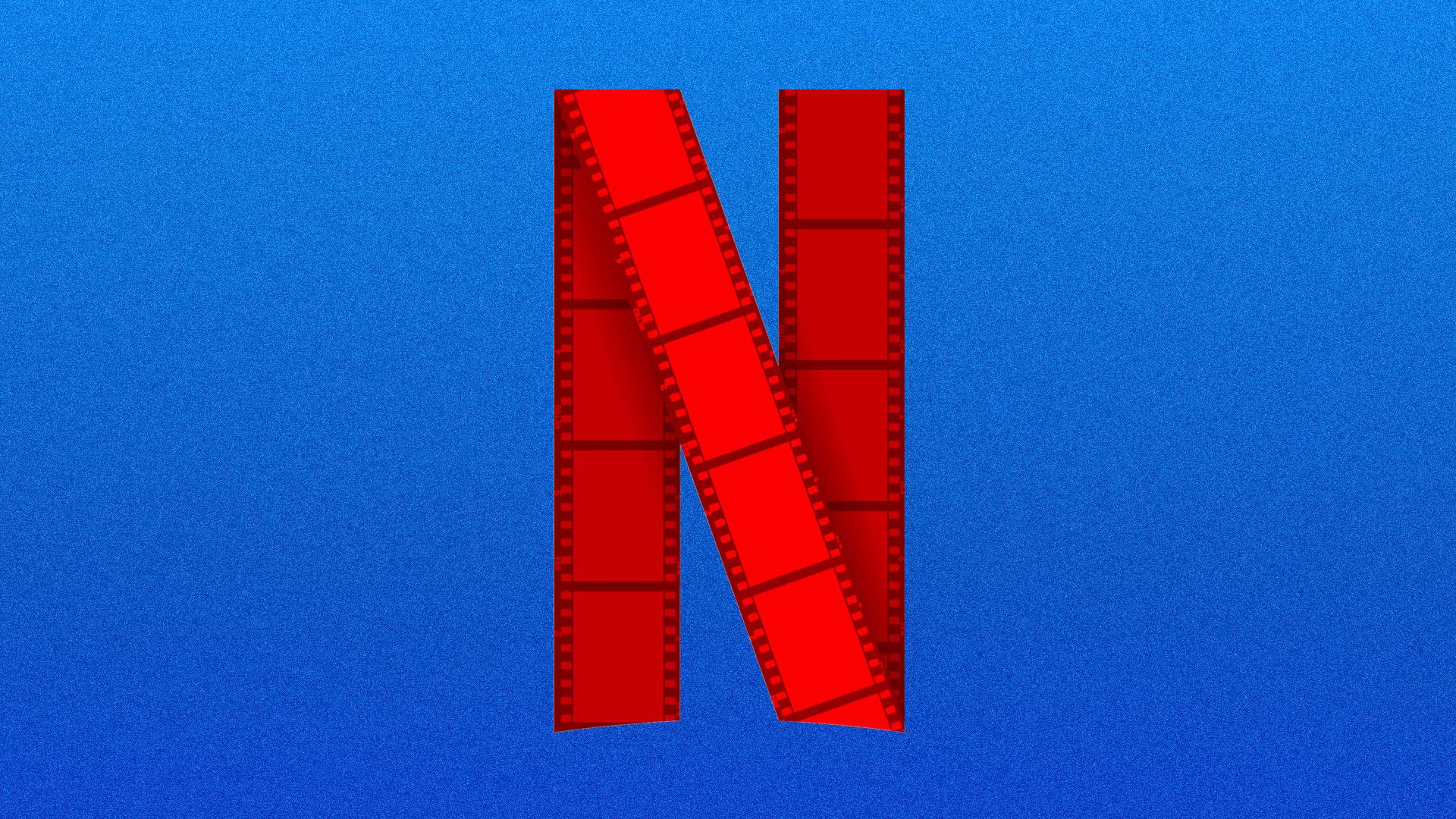 If this holiday season proved anything, it's that Netflix's massive success in disrupting TV is only part of the streaming giant's playbook.
Why it matters: 2018 was a killer year for theaters, after years of relatively flat box-office admissions. No tech or media company has figured out how to disrupt the theater business, in part because it would take Hollywood's buy-in, or Hollywood would need to do it themselves. Netflix thinks it can change that.
Driving the news: Netflix reported last week that over 45 million people tuned into "Bird Box," a post-apocalyptic thriller starring Hollywood heavyweight Sandra Bullock, making it the highest seven-day viewership of any Netflix original film.
The figures are self-reported, so be skeptical. But it's a great number, considering that Netflix has around 130 million accounts total worldwide and Netflix barely spent to promote it.
Netflix's mega-distribution platform, its homepage, helped push the film to such a big milestone. 
Netflix says that for "Bird Box," a view counted once a user surpassed 70% of the total running time, including credits. (Each "account" may include multiple views and viewers but is only counted once.)
But Michael Pachter, a research analyst at Wedbush Securities, emails: "Unless/until they give you the performance of everything else on the site (what percentage of subscribers saw their other movies?), the metric is really meaningless."
As skeptics have been quick to point out, a Netflix view cannot be equated to an in-theater ticket purchase, as it requires less commitment and has different metrics.
"Netflix has clearly taken over TV in the last 10 years," Rich Greenfield, media analyst and managing partner at the investment firm BTIG, tells Axios. "It does not seem crazy to believe that they can do the same to the movie biz as they accelerate film production."
"Consumers honestly don't care about screen size — they simply want to be entertained at a compelling price/value."
Theater owners, of course, beg to differ. "Netflix's model can't disrupt theatrical if it's not playing on 99.7% of screens," emails Patrick Corcoran, vice president and chief communications officer of the National Association of Theatre Owners (the other NATO).
Between the lines: The most likely outcome could be that Netflix builds a different business altogether — one that relies on theaters while indirectly competing with them.
Matthew Ball, former head of Strategy at Amazon Studios, tweets: "When Netflix makes something audiences want, reduces the friction (going to the theatre) and pushes it out there, it will reach more people than any other pathway and with less money."
"This is a huge advantage as it creates several virtuous cycles where Netflix can outspend on content and make more of it, yet de-risk viewership and payback because it simply out-reaches everyone else."
The big picture: Theatrical releases are still important for pleasing talent and award consideration. So Netflix needs to play nice with theaters, even if its product competes with them.
Netflix announced in November that it would give theaters exclusive rights to show some of its films before they hit the small screen.
This occurred just weeks after Netflix touted, in its Q3 investors letter, a strategy for simultaneous release of movies to some theaters and Netflix.
The bottom line: Netflix is creating an experience that's about convenience and customization. But to make it work, it needs support from Hollywood. That's why Netflix is beginning to cave to theatrical release demands. 
Go deeper