Here's what Michael Flynn has admitted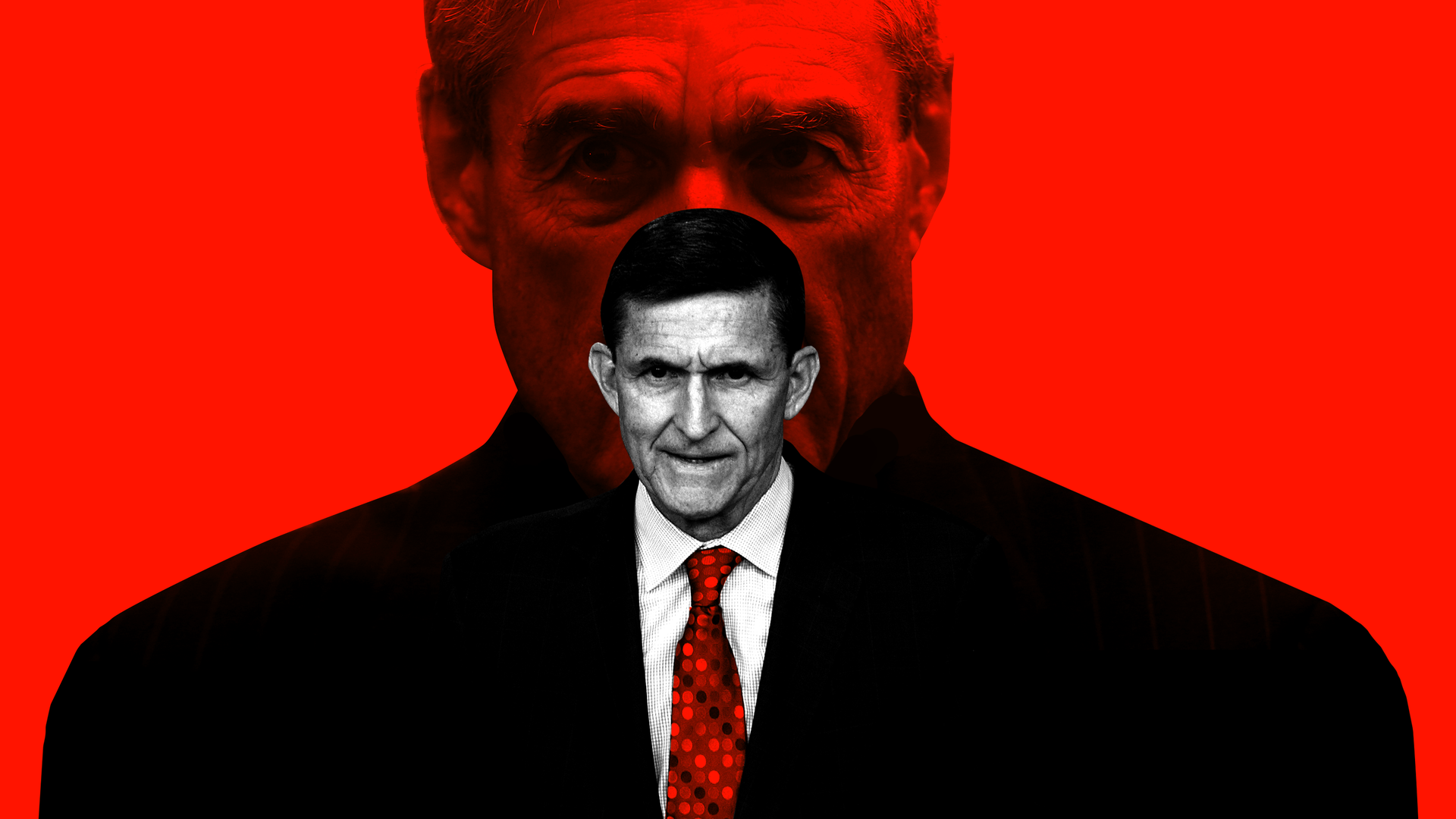 A federal judge suggested during a sentencing hearing Tuesday that Michael Flynn, President Trump's former national security adviser and a retired three-star general, sold out his country.
The big picture: Flynn, who requested his sentencing be delayed until his cooperation with special counsel Robert Mueller is complete, pleaded guilty last year to lying to the FBI in January 2017 about the nature of his conversations with then-Russian ambassador to the U.S. Sergey Kislyak. When he pleaded guilty, he also admitted that some of his lobbying work was done on behalf of the Turkish government, which he had long denied.
On Monday, Mueller's office released redacted notes of the FBI's interview with Flynn, revealing what exactly the former national security adviser lied about.
Flynn told the FBI that in his conversations with Kislyak during the presidential transition, he did not attempt to influence Russia's vote on a UN Security Council resolution concerning Israeli settlements. He admitted in his charging document in Mueller's case that a senior member of the Trump transition team directed him to contact Kislyak to learn where Russia stood and urge them to vote against the resolution.
Flynn also told the FBI that he did not ask Kislyak to refrain from escalating tensions in response to steps taken by Barack Obama over Moscow's election meddling, which included expelling alleged Russian spies and closing two Russian diplomatic compounds in the U.S. Flynn later admitted that, acting on behalf of a senior member of Trump's transition team, he contacted Kislyak to ask that Russia show restraint. Vladimir Putin ultimately elected not to escalate the situation, a move Trump called "very smart."
Though he admitted to violating lobbying laws by failing to register as a foreign agent on behalf of Turkey for hundreds of thousands of dollars of consulting work, Flynn was not charged for those crimes and has attempted to receive leniency from the Mueller investigation by offering extensive cooperation. Two of his former business associates have now been indicted for their work on Turkey.
On Election Day in 2016, Flynn wrote an op-ed in The Hill criticizing cleric Fethullah Gulen, an enemy of Turkey's president living in self-imposed exile in Pennsylvania, as a "radical Islamist" and "shady Islamic mullah." The Wall Street Journal later reported that Flynn and his son twice met with Turkish representatives to discuss kidnapping Gulen and forcibly extraditing him to Turkey.
Go deeper: The number that scares Trump
Go deeper