Airlines are having trouble handling inappropriate passenger behavior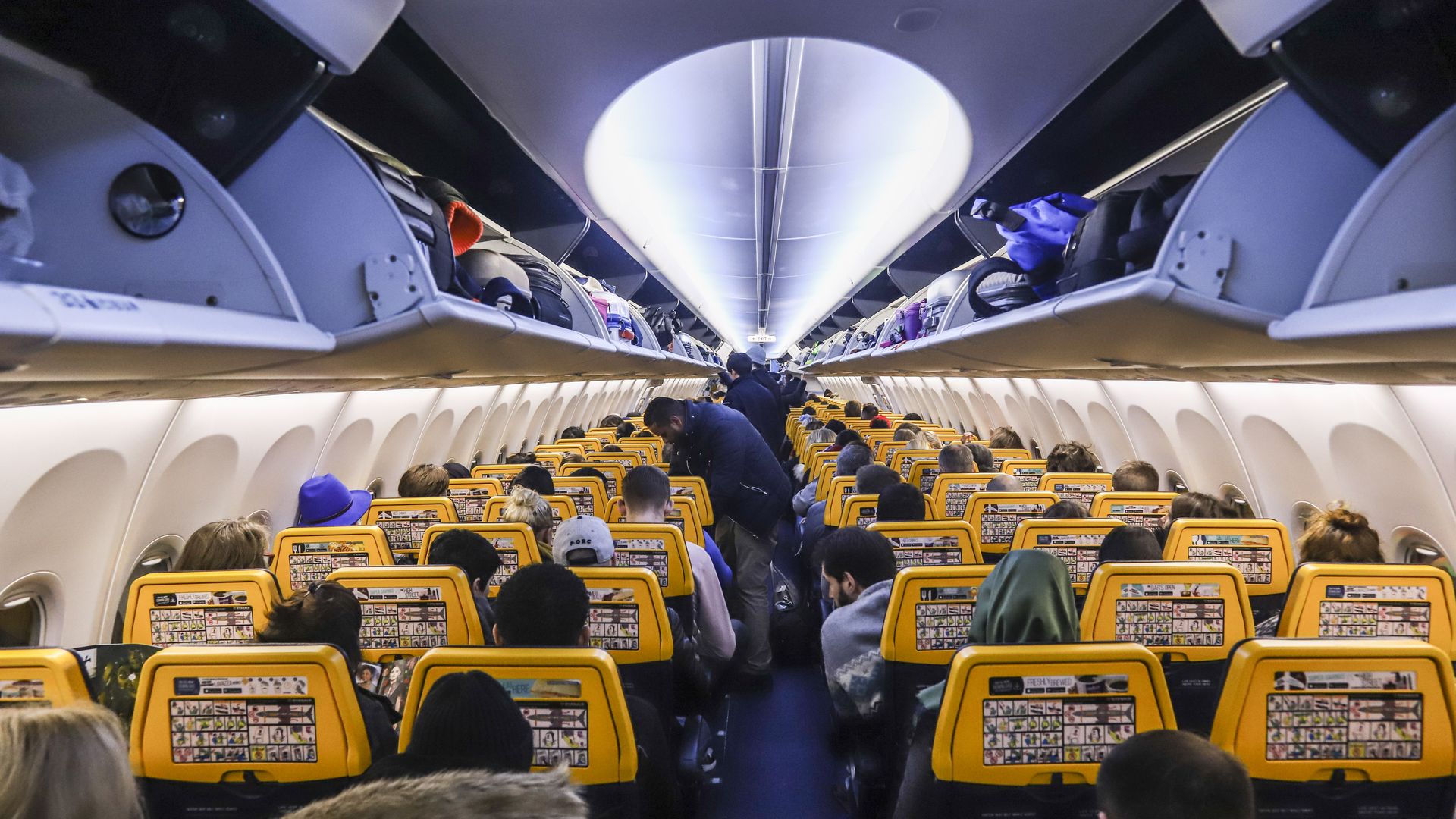 Airlines are struggling to deal with racist, homophobic, ageist and sexually abusive passengers on their flights, with 350 reported cases of such misconduct reported last year, Bloomberg reports, citing provisional data from the International Air Transport Association.
Why it matters: Several airlines have faced public criticism for their inability to prevent misconduct on their flights, while only one in 20 passengers are removed from planes for such behavior.
By the numbers:
Police or security officers were involved in just 178 of last year's 350 reported cases (this does not include incidents that went unreported).
Only 17 passengers were removed from the aircraft.
178 were issued warnings.
What's happening: The data from the IATA highlights drunkenness and violence as the main catalysts behind such behavior, per Bloomberg. Data from the United Kingdom's Civil Aviation Authority reports that unruly behavior due to intoxication has quadrupled in the country since 2013.
What they're doing: Airline personnel are receiving increased training in monitoring passenger alcohol consumption as well as deescalation techniques for when such incidents may occur. But the IATA says there is more work to be done.
Go deeper