Coal-friendly Joe Manchin named top Democrat on Senate energy panel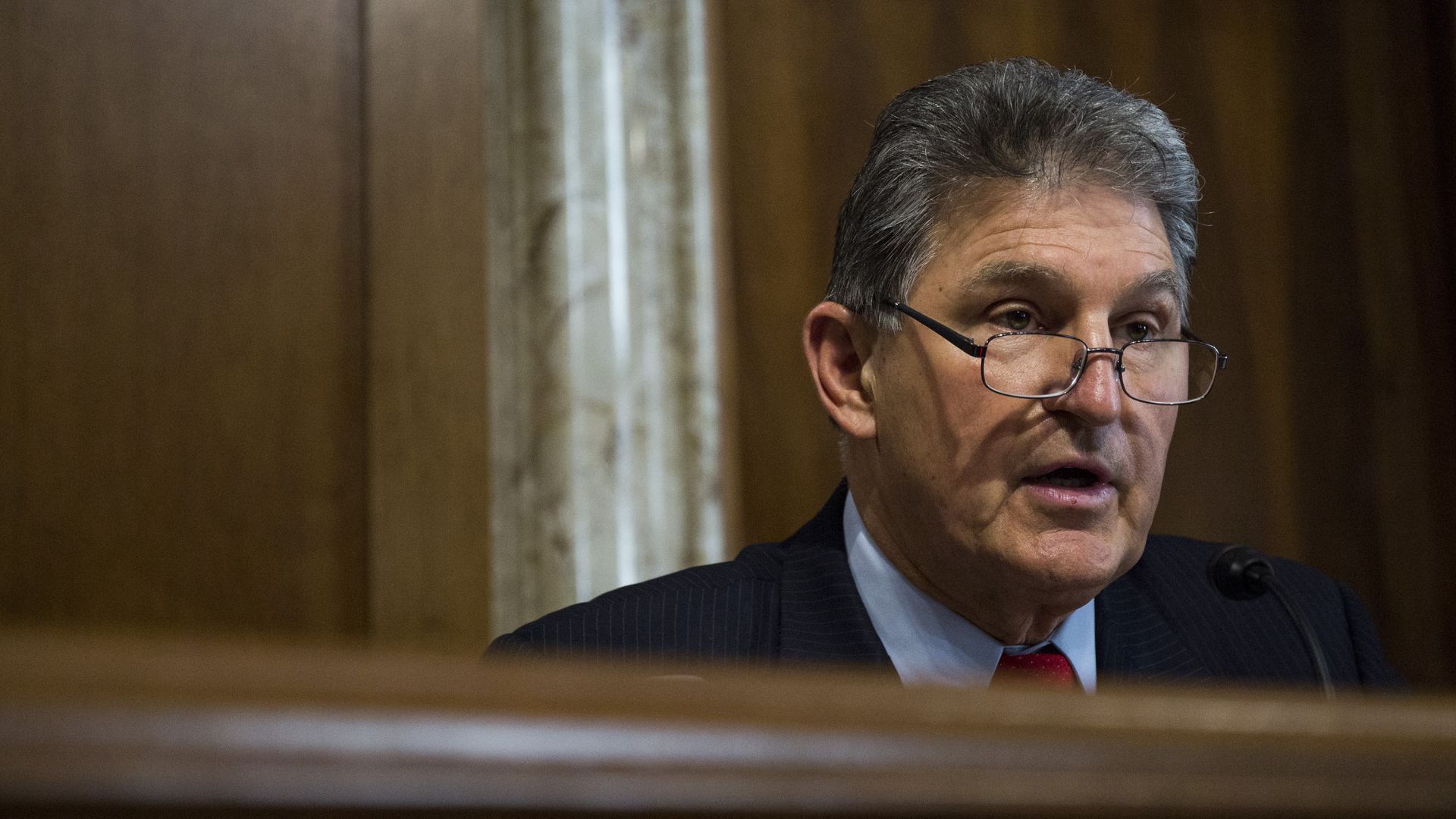 Senate Democrats on Tuesday elevated West Virginia Sen. Joe Manchin as the ranking Democrat on the Energy and Natural Resources Committee despite fierce opposition from some progressive groups over Manchin's support for and campaign contributions from coal and oil-and-gas companies.
Why it matters: These critics say Manchin is too close to the industries he will oversee and that he may impede the passage of future bold climate change proposals. Last week, in what may have been an effor to diminish those concerns, Manchin voted against President Trump's choice for a seat on the Federal Energy Regulatory Commission over the nominee's views on climate change.
What they're saying: Manchin said in a statement that he's "excited for the opportunity to continue to serve West Virginians in this new role."
"The problems facing our country are serious, and I am committed to working with my colleagues on both sides of the aisle to find common-sense solutions for long-term comprehensive energy policy that incorporates an all-of-the-above strategy and ensures our state and our nation are leaders in the energy future," he continued.
Anti-fossil-fuels group Oil Change USA said this is "the wrong choice at the wrong time for the Democrats. ... While climate impacts are getting ever more intense, and the science shows we must keep fossil fuels in the ground, Senator Manchin has enjoyed nearly $1 million in campaign contributions from oil, gas and coal interests in his career."
Go deeper