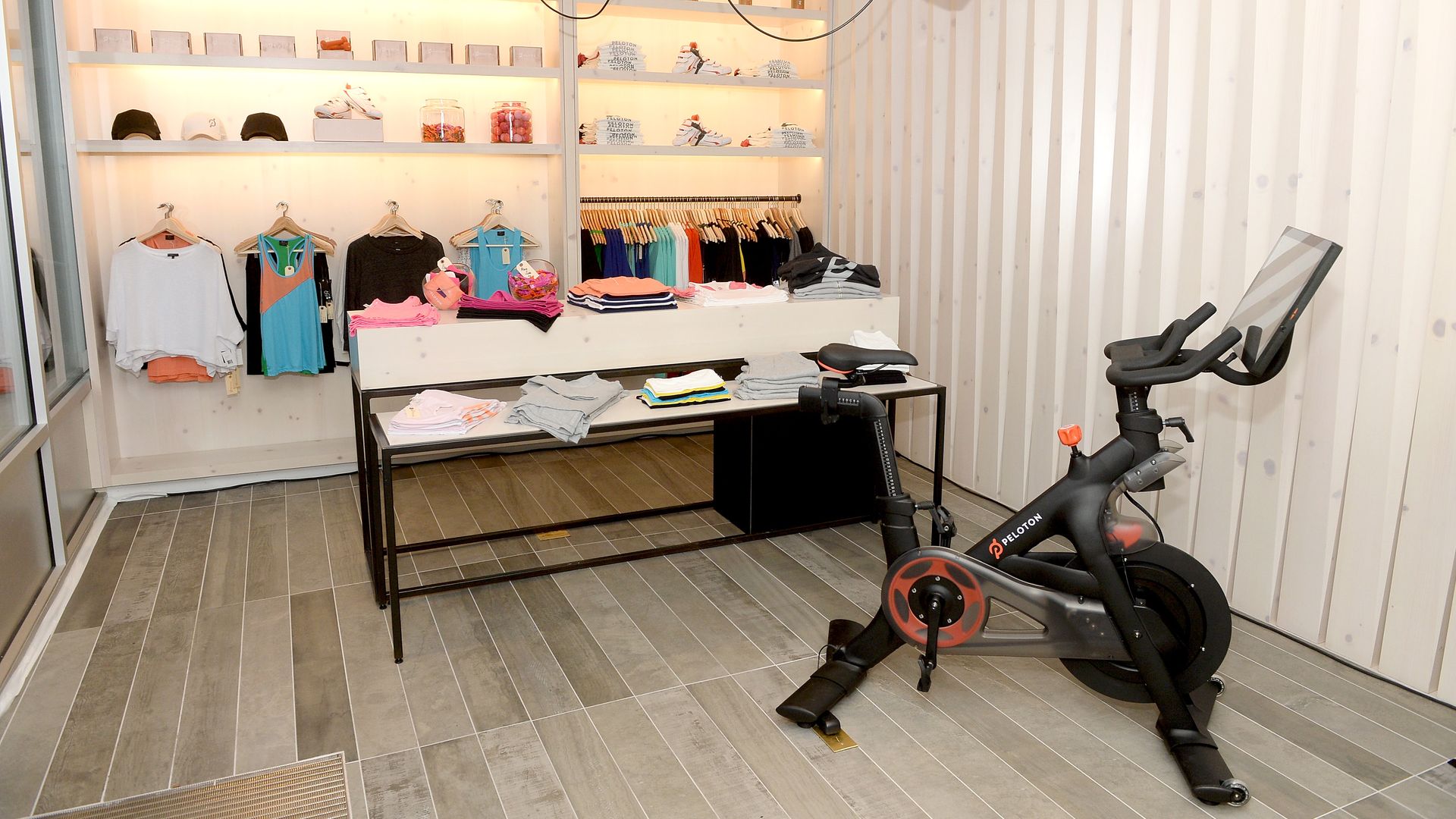 Mirror, mirror on the wall: How do I get my fat to fall? The latest fad in life and fitness is to be a loner, staring at a screen.
Why it matters: This is the hot new trend in fitness for the rich.
Enter The Mirror: a knockoff of the Peloton bike, which allows you to join live biking classes at home via a big monitor.
You slap the $1,500 mirror on your wall, pay 40 bucks a month for access, and get to do exercises alone with an instructor beamed in to ride with you. Business Insider reviewed it.
Tonal, a start up: "The system combines software and an interactive LED screen with electromagnetic weights and cables to create an experience that does not rely on plates, barbells and gravity."
Flywheel and NordicTrack are doing knockoffs of Peloton, too.
Be smart: Peloton recently raised money at a $4 billion valuation.
Go deeper: Apple's expanding health lab
Go deeper