China bans many iPhone models in Qualcomm patent dispute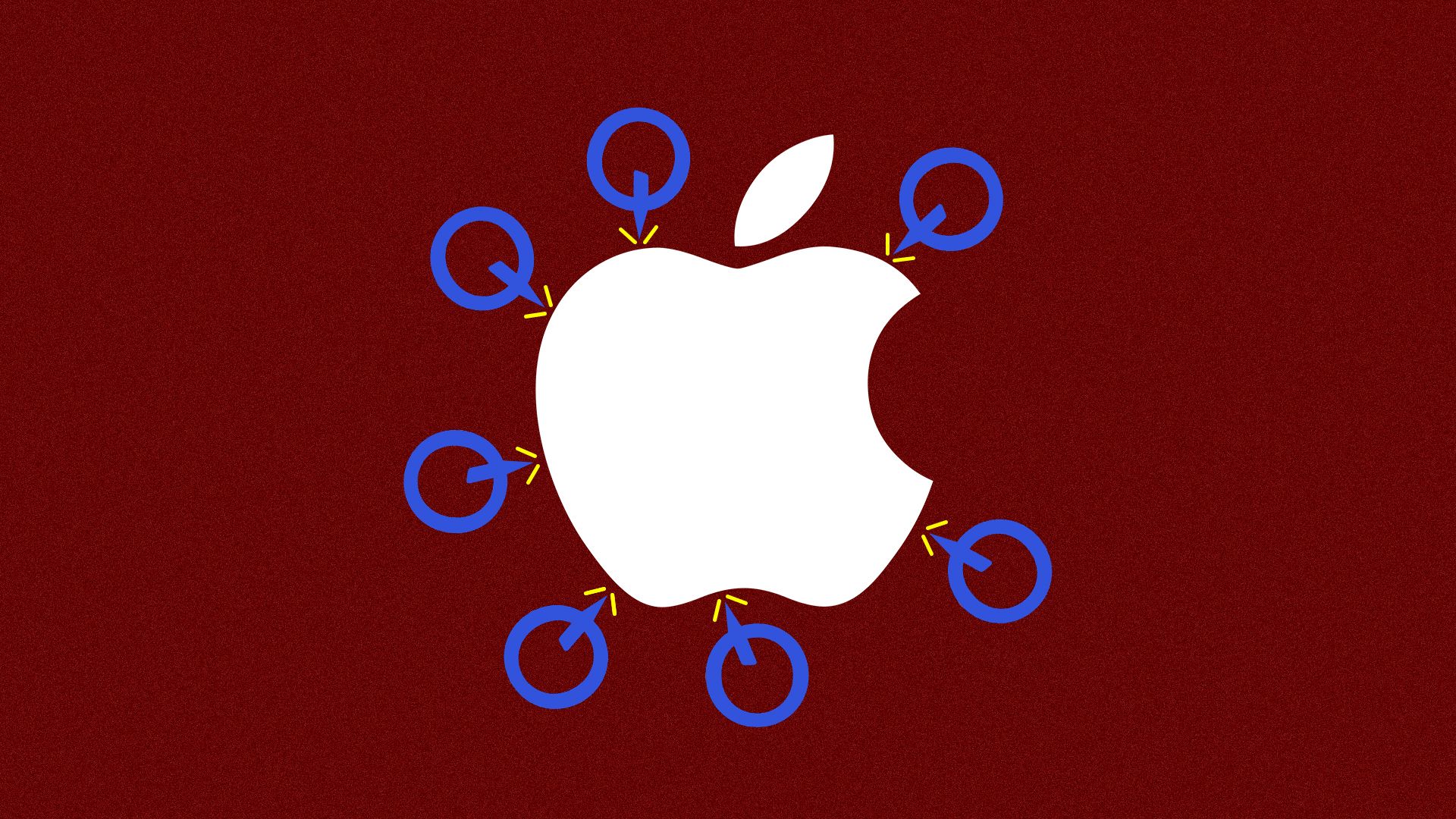 A Chinese court has banned the sale of a number of recent iPhone models citing infringement of two Qualcomm patents, the San Diego chipmaker said on Monday.
Why it matters: The preliminary injunction blocks the sale and import of iPhones into China, but not the manufacture or export of the devices, so the direct impact is limited to the domestic Chinese market. Still, it represents a significant disruption to Apple's business and could bring the two parties to the negotiating table in their long litigation war. Apple said Monday it has filed a request for reconsideration with the court, the first step in appealing the preliminary injunction.‬
Details:
The order prevents the sale and import of the iPhone 6s, 6s Plus, 7, 7 Plus, iPhone 8, 8 Plus and iPhone X.
The injunction relates to a pair of patents, one covering the way applications are managed on a smartphone and the other about how customers adjust and reformat photos.
Be smart: Companies will often change their software in such cases, where possible, to avoid infringement rather than halt sales of a key product.
The big picture: The two companies have a range of litigation in courtrooms around the world on issues ranging from patents to the breaking of contracts and other issues. Apple recently said in a San Diego court that the two sides have not been in talks and a trial in that case was set for April.
What they're saying:
Apple: "Qualcomm's effort to ban our products is another desperate move by a company whose illegal practices are under investigation by regulators around the world. All iPhone models remain available for our customers in China. Qualcomm is asserting three patents they had never raised before, including one which has already been invalidated. We will pursue all our legal options through the courts."
Qualcomm: "Apple continues to benefit from our intellectual property while refusing to compensate us. These Court orders are further confirmation of the strength of Qualcomm's vast patent portfolio."
Update 1:35 ET: Apple is appealing the decision.
Go deeper