With baby steps, Waymo launches first self-driving taxi service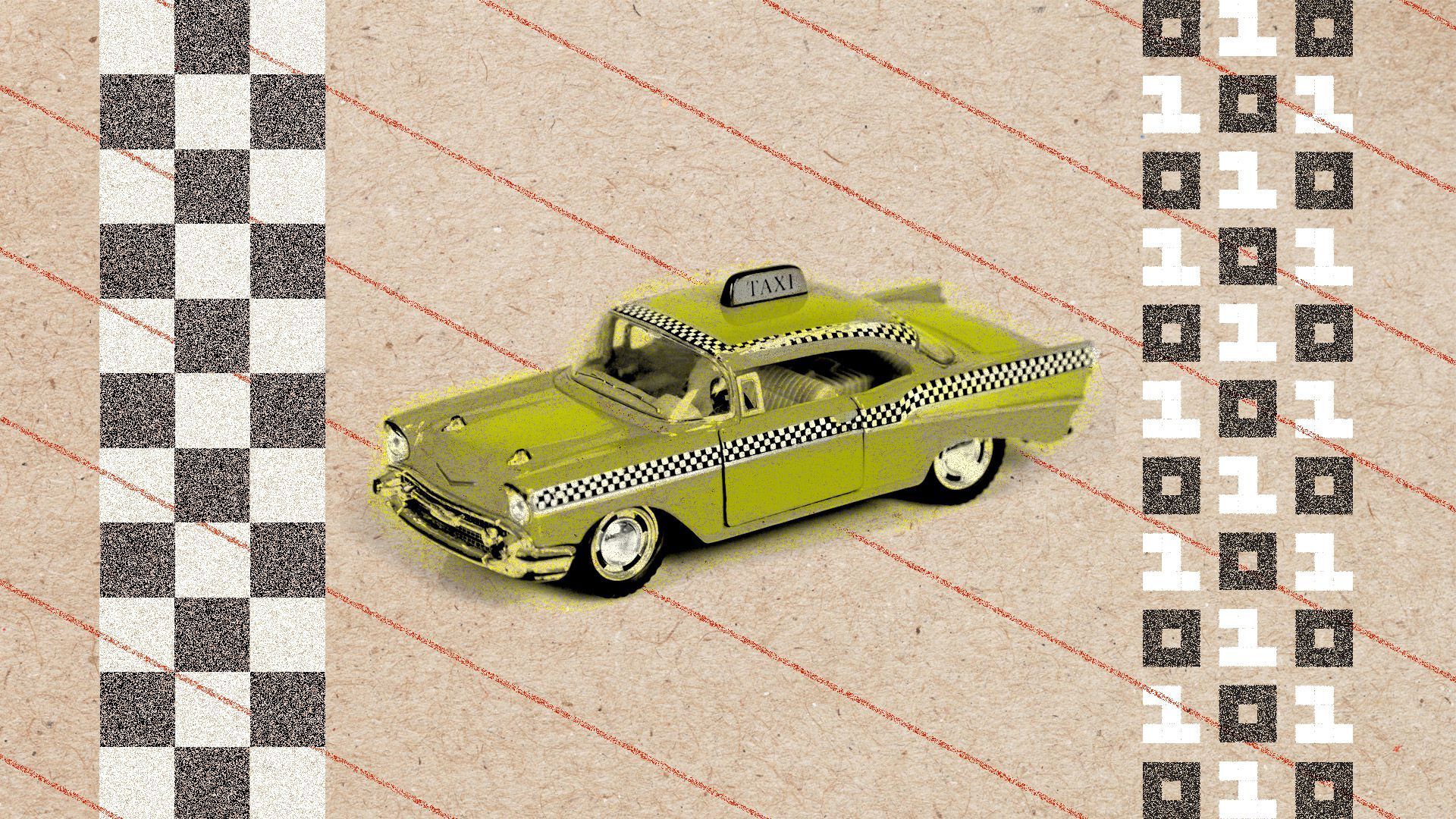 Starting today, some Phoenix-area residents can use an app on their phone to summon a driverless taxi from Waymo. But even Waymo is playing down the historic milestone, acknowledging the world won't change overnight.
The big picture: After years of hype, it's the first real test of consumer demand for robocars. But the low-key launch speaks volumes about where AV technology is today — and how long it will take before people feel comfortable with cars that drive themselves.
Waymo is the leader in self-driving cars, having started as a Google "moonshot" project in 2009. Since then, it has racked up 10 million miles of real-world driving and 7 billion simulated miles — more than any other tech or auto company. But even with a massive lead, the company is taking only baby steps toward commercialization.
Details: The first customers will be participants in the company's free test ride program who will be invited to start paying for the service, called Waymo One. Over time, the service will become more widely available to the public.
That means if you're on a business trip to Phoenix, you won't be able to just download the app and order a robotaxi — at least for now.
The service will operate on the same streets in the 100-square-mile area around Phoenix where Waymo's early rider test fleet has been operating since April 2017.
Analysts briefed on the plan say about 100 of Waymo's 600 Chrysler Pacifica pilot vehicles will be available for public hire; the rest will continue testing in Phoenix and 24 other cities.
Fares will be "competitive" with Uber and Lyft, a spokeswoman said, although in the long term most analysts expect driverless taxis will be substantially cheaper.
And at least for now, riders won't have to worry about nobody being behind the steering wheel — because a Waymo employee will monitor the vehicle from the driver's seat.
Waymo has reached deals to buy as many as 62,000 plug-in hybrid Chrysler Pacifica minivans and 20,000 fully-electric Jaguar I-Pace SUVs to build out its fleet over the next few years. But at this rate, it could be decades before self-driving cars become part of our everyday lives.
"If they're going to do something like this in every market, how long will it take to proliferate across the country? We're talking about some serious roll out time."
— Mike Ramsey, research director, Gartner
Besides robotaxis, Waymo is working on three other potential markets:
It's testing self-driving delivery trucks near Atlanta.
It partnered with Valley Metro, the Phoenix regional public transit agency, to provide last-mile transportation to commuters.
It's in talks with Fiat Chrysler and others to license its technology for self-driving personal cars.
The catch: A highly publicized fatality, along with a smattering of other crashes, has quashed much of the hype around autonomous vehicles.
Other companies — automakers like GM, Ford and Nissan and tech start-ups like Aurora Innovation and Zoox — aim to launch autonomous vehicles over the next one to three years, but insist safety is their highest priority.
The bottom line: The challenge for Waymo and everyone else is to turn their advanced technology into a service that people want — and will pay for.
"The realities of the business are setting in while they are working on the technology. It's almost as daunting."
— Michelle Krebs, executive analyst, AutoTrader
Go deeper