Warnings sound about Trump's wobbly truce with China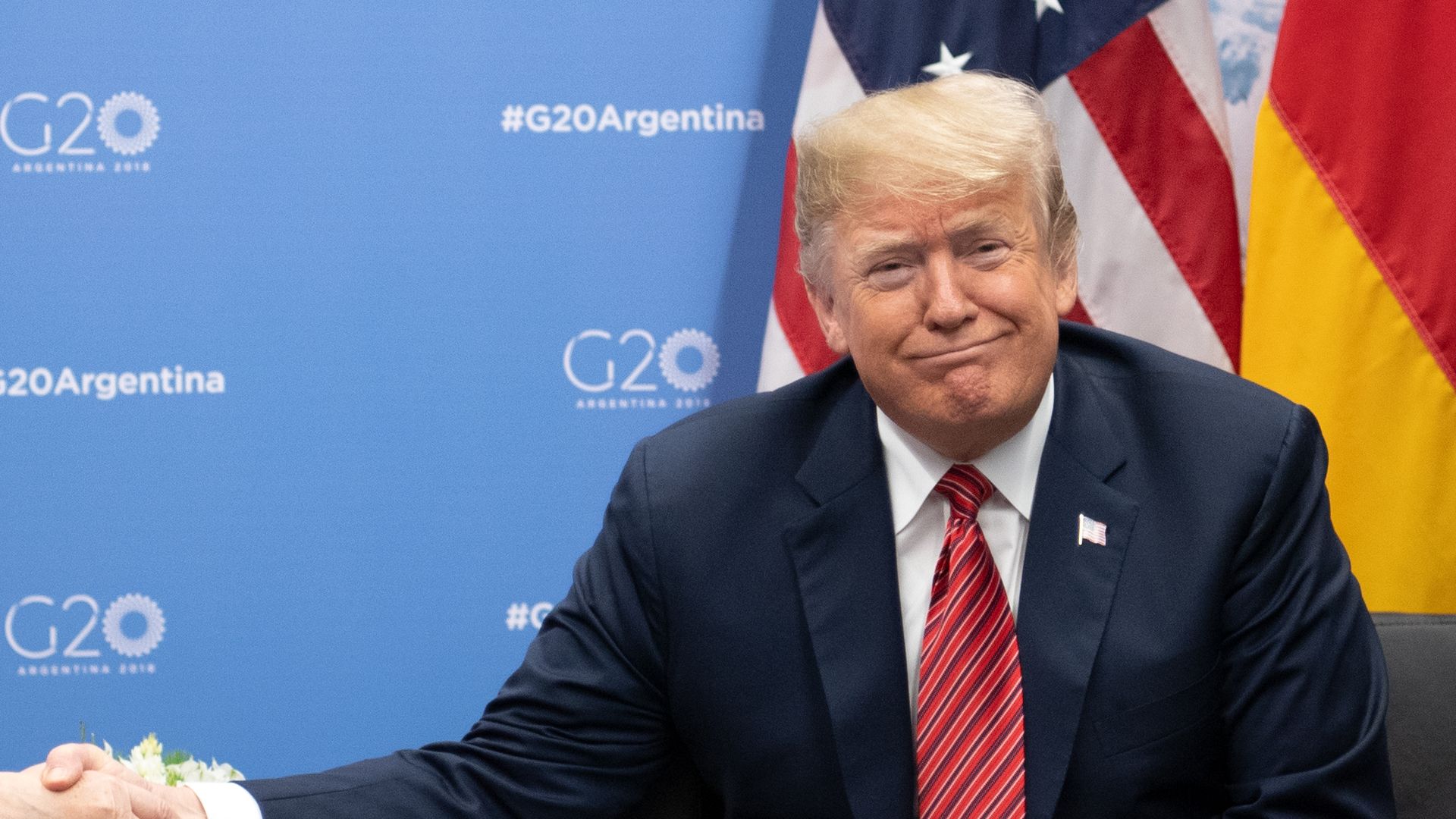 Michael Pillsbury is worried Trump's negotiations with China are unraveling. The hawkish former Pentagon official — who Trump has called "probably the leading authority on China" and who reportedly huddled with Trump in the Oval the day before Trump left for his G20 meeting with President Xi — said "there's a risk the deal will come undone."
Why it matters: Pillsbury said he's "getting warnings from knowledgeable Chinese about the American claims of concessions" that the Chinese have said they never made. These contradictions include U.S. claims that the Chinese agreed to "immediately" address their most egregious industrial behavior, to "immediately" restart purchases of U.S. agriculture, and to slash tariffs on American cars.
What he's saying: "I have advised the president's team that for the past 40 years the American side avoids disclosing Chinese concessions before the final agreed written statement is released," Pillsbury told me in a phone interview today.
Between the lines:
Bloomberg has tabled the flurry of confusing and contradictory statements that Chinese and U.S. officials have made since their working dinner in Buenos Aires on Saturday.
The Washington Post has a longer piece on the mass confusion over the China negotiations, and how markets appear to be losing faith in Trump's willingness or capacity to strike a deal with Beijing.
And we reported yesterday on how the White House took the better part of a working day to publicly clarify when the 90-day truce with China began. (It began on Dec. 1. Trump's top economic adviser Larry Kudlow told reporters, yesterday, the 90-day freeze on new tariffs would begin on Jan. 1.)
The bottom line: It's never easy dealing with the Chinese. They routinely abuse trade laws and steal from U.S. businesses; and Trump is right that his predecessors failed to adequately confront Beijing.
U.S.-China negotiations typically devolve into phony promises and gobbledygook.
But that's what appears to be happening now. The Trump team's public handling of the economic negotiations — so far — makes even senior officials doubt that this omnishambles will change any time soon.
Go deeper