White House corrects Kudlow: 90-day U.S.-China trade truce began Dec. 1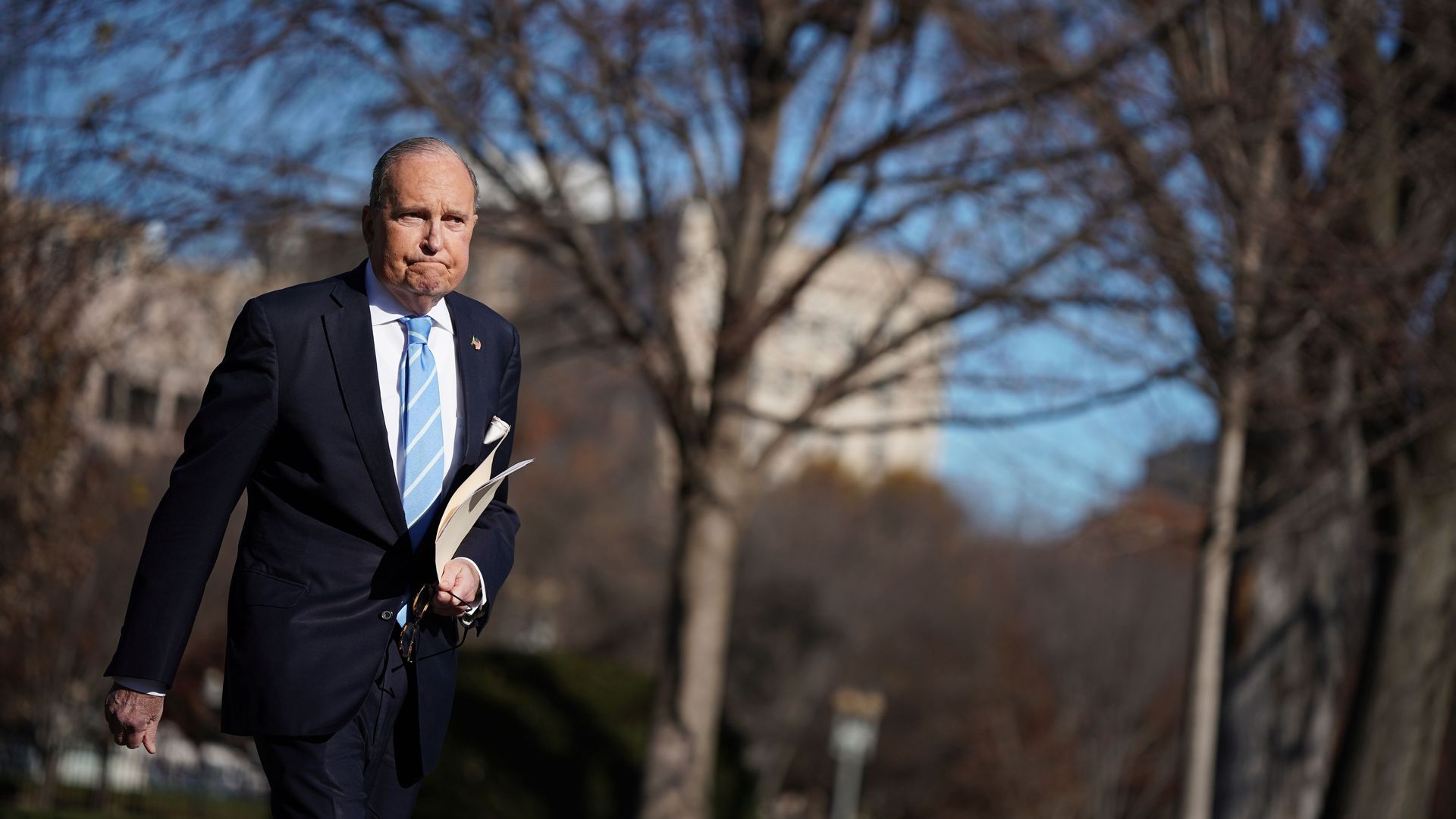 Hours after President Trump's chief economic adviser Larry Kudlow told reporters that a 90-day trade war truce between the U.S. and China will begin Jan. 1, the White House issued a correction stating that the truce actually began on Dec. 1.
Behind the scenes: Administration officials and China hawks close to the White House were stunned by Kudlow's comments. The Trump team left Saturday's dinner with Chinese President Xi Jinping on the sidelines of the G20 summit in Buenos Aires and announced to the world the 90-day negotiating clock began immediately. Kudlow's comments threw that timeline into confusion. I emailed the White House repeatedly to get clarity. It took them until shortly before 6pm to correct the record.
Why it matters: The hawks worry that if Trump allows any further extension of his truce he will get sucked into China's favorite game: a never ending "strategic economic dialogue" that produces puny concessions and avoids doing anything hard or important like stopping stealing from American companies.
Go deeper: China's stalling pattern pays off
Go deeper